National quilting day activities
Did you know that March is National Craft Month, and that this Saturday is National Quilting Day? In 1992, Quilting Day was voted in as a national holiday, taking place on the third Saturday of every March. I wanted to let you know about a few exciting things going on to celebrate the occasion.
First of all, this weekend The Quilt Show is giving everyone free access to their membership website. This means you can watch as many shows, videos and classes as you want from Friday morning until Sunday night. You should look at the show list; it's a bucket list of "sewlebrities" that I would love to take a class with. PLUS you can win prizes!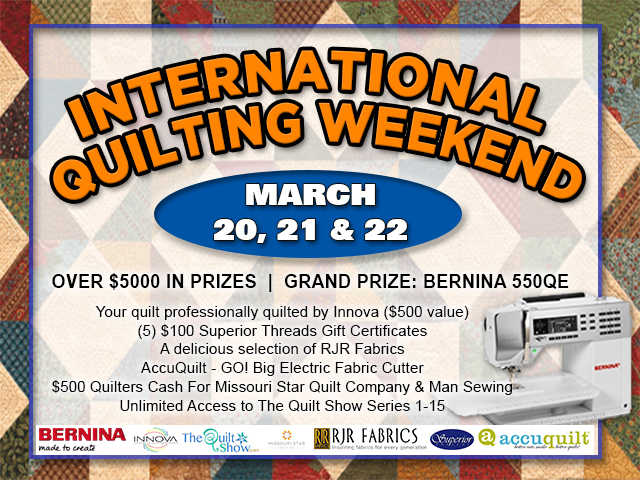 To celebrate National Quilting Day, The Quilt Pattern Magazine is giving away a free mug rug pattern. This is an online magazine that is a great resource for quilting patterns, tips and information. This cute mug rug was made by my friend and co-worker Carol Dockery of Quilter by Night Designs.
You can read more about National Quilting Day at The National Quilting Association website. To honor the day, they are sharing a free pattern with the quilting community. This year's pattern is called Crooked Path, designed by Denniele Bohannon.
I hope you have a great weekend and that you can devote some time to quilting. I plan on doing a little each day. On Sunday I get to spend four hours sewing with members of my guild. Sew sweet!