Sew Thankful Sunday, March 2015
{I am frequently visiting other blogs and I'm always amazed at the talent and passion that I see along the way.  Since I love sharing these new "finds" with you, I created Sew Thankful Sunday.  My way of giving back to the quilting community and sharing great content with you at the same time!}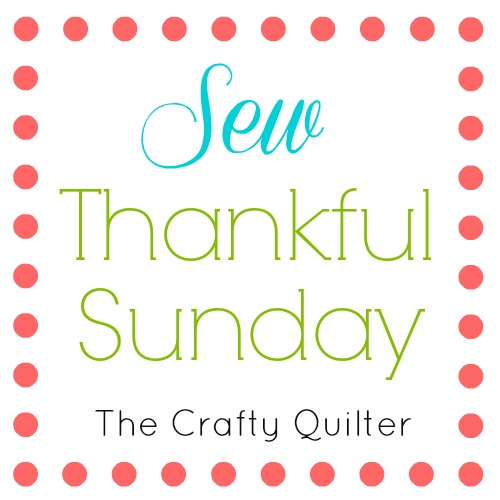 March always comes so quickly on the heels of February.  It's a great month to celebrate the color green and the coming of Spring.  I've found some great ideas by some talented people to inspire your creativity this month.
(Remember, you can click on any of the images in this post and it will open up a new tab to the associated link).
1.  Sometimes we need to "unsew" a seam and I found this awesome video (thanks to Material Girl Quilts) by Pam Damour, The Decorating Diva, on how to properly use a seam ripper.  I can't believe I didn't know this trick.  Of course, it helps to have a sharp seam ripper and Pam has got those too!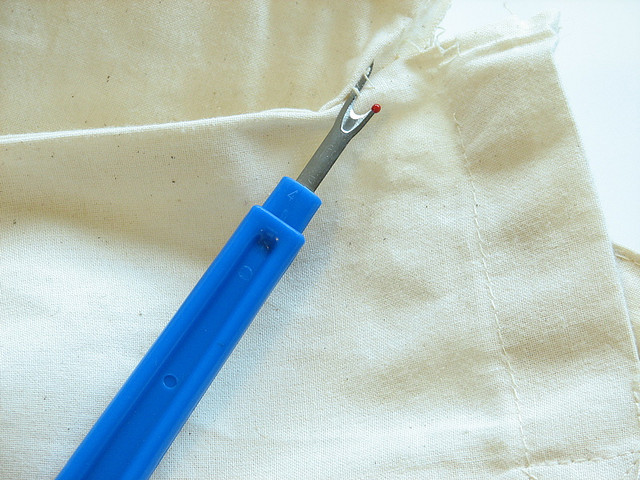 2.  February was National Embroidery Month and Aurifil thought it would be appropriate to finish up the month with a free embroidery pattern by the very talented designer Aneela Hoey and a heavenly Aurifil floss GIVEAWAY!  I haven't tried out Aurifloss yet, but it's on my list.
3.  Amy Smart at Diary of a Quilter has a free tutorial for her Pouch Bag that is just adorable.  I love the loose, comfortable look and big storage appeal!
4.  I love the work of Corey Yoder of Little Miss Shabby and her book, Playful Petals
is one of my favorites.  She is offering a FREE pattern called Vintage Fancy that compliments her book very well!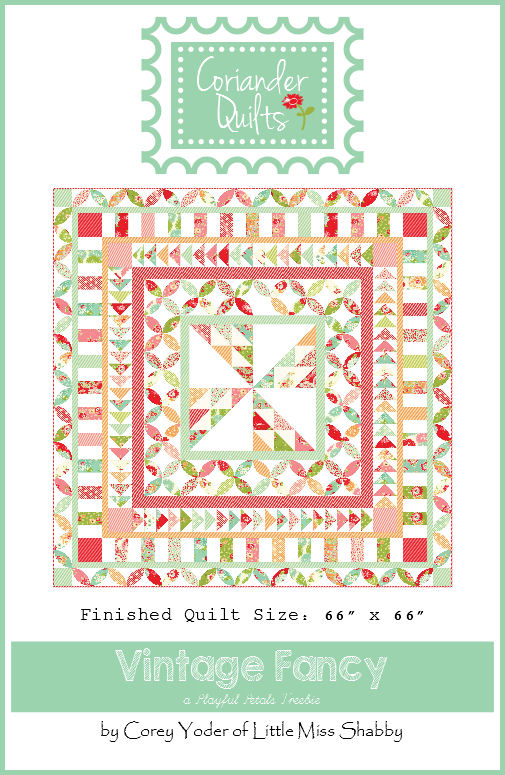 5.  You have another reason to look forward to Sundays, my friends!  Natalia Bonner at Piece N Quilt is starting a new series called Sunday Stitches.  She's starting it off with this adorable clover block!  How lucky for us!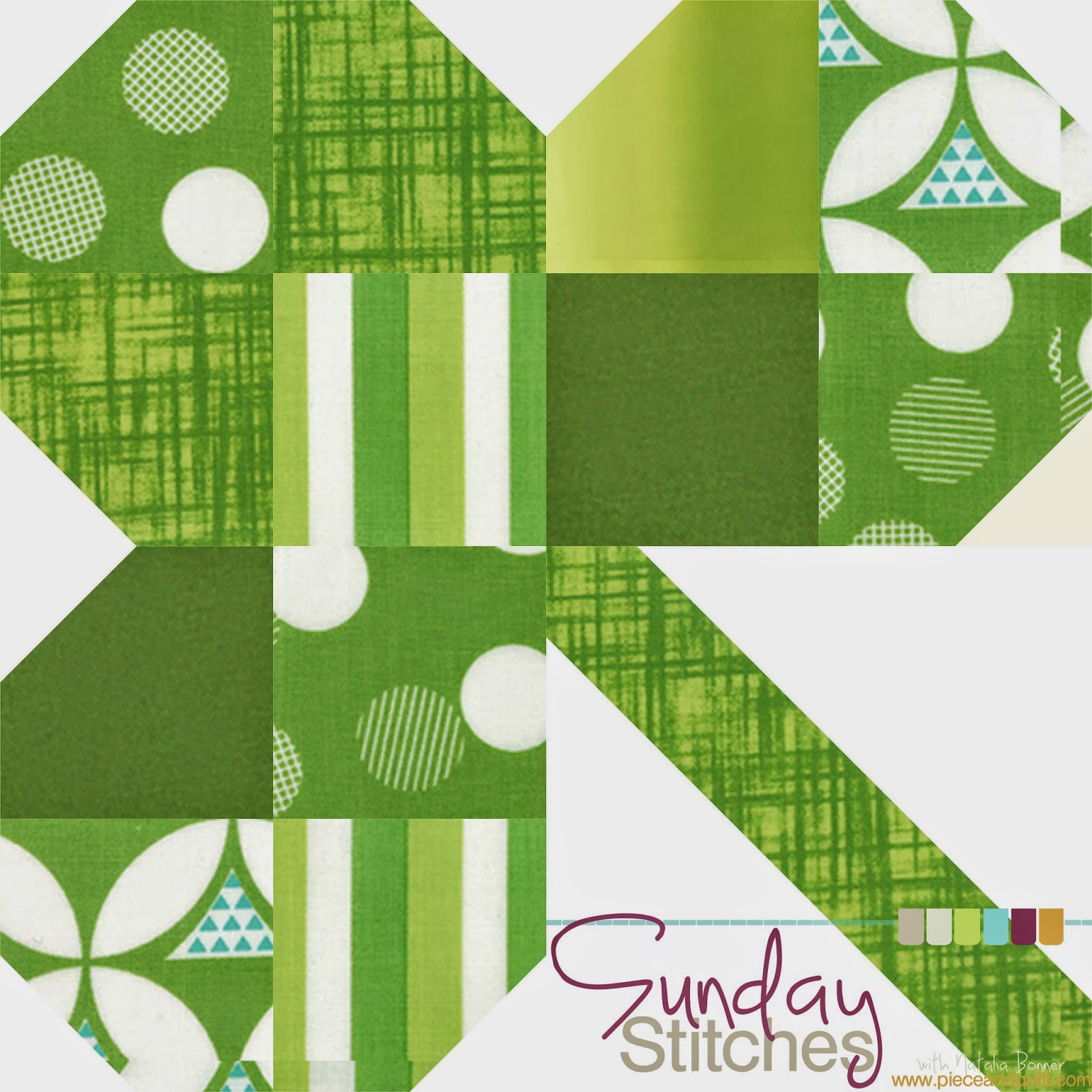 6.  For those of you hand embroidery fans, Red Brolly is sharing a free Spring embroidery pattern.  You'll also want to see her stem stitch tutorial which you can practice on this project!
7.  If you like paper crafting or if you have an abundance of scrapbooking paper, you'll love these paper shamrocks from Hoosier Homemade.  Quick, easy and cute!
8.  I enjoy sewing small, quick projects and this Notebook Pouch fits the bill perfectly.  The tutorial is by Randi, the owner of Fresh Squeezed Fabrics, and you can find the full tutorial at During Quiet Time where she is guest posting.
9.  Sometimes it's nice to get back to basics and Katy at The Littlest Thistle does just that with half square triangles.  She gives you a run down on several different methods for making them and a nice chart for cutting different sizes using the various techniques mentioned.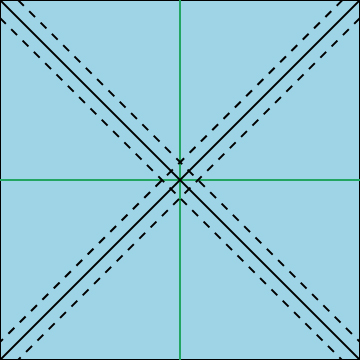 10.  Pillows are so fun to make and you'll want to make the Great Granny Star Pillow by Amy of Amy Made That!  She is guest posting at Bear Creek Quilting Company where you can find the full tutorial, including an easy zippered edge closure.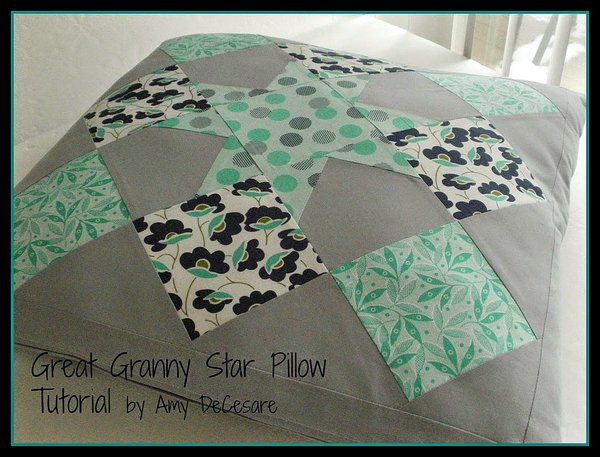 11.  The mom and daughter duo at Clover & Violet have recently released a free pattern for The Pepper Tote Bag.  I love that it incorporates some big hexagons and that outside zipper is just perfect!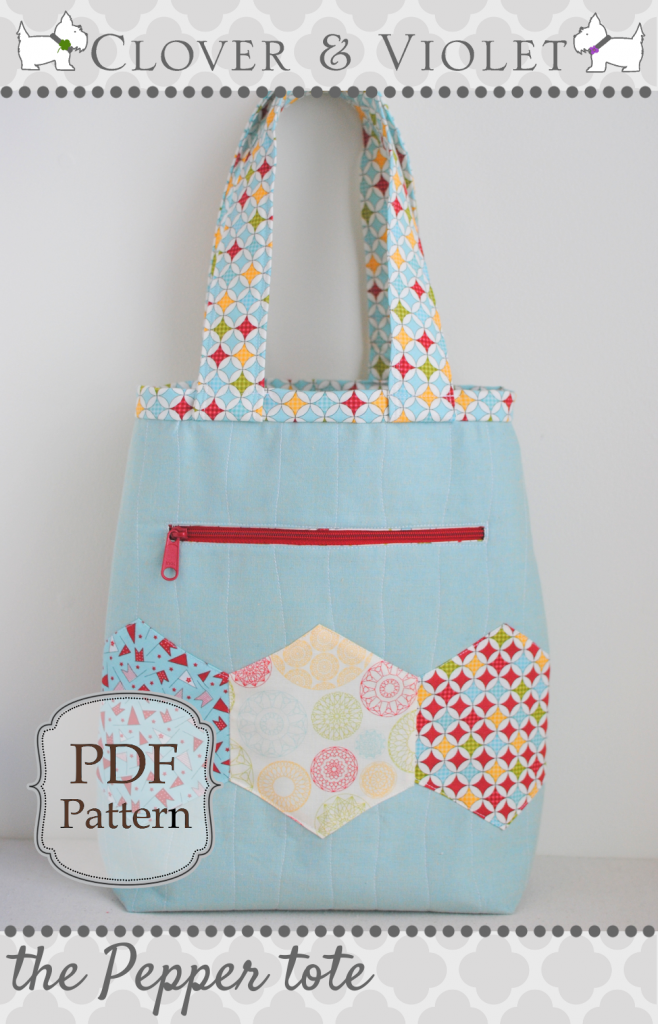 12.  If you're a quilter who loves cat (or knows someone who does), you'll appreciate this Kitty Mini Quilt pattern by Amanda at Jedi Craft Girl.  She made this little quilt for someone who recently lost a kitty.  What a sweet way to bring comfort to a friend.
Isn't that a great list of quilty and crafty things to be thankful for in March?  I'm sew happy you've joined me, and I hope you get a chance to visit the blogs mentioned today and share the love!