More color options and inspiration
How are you all doing on your fabric shopping for the Spring Petals QAL?  I thought I would show you a few more color options to inspire you.
I recently purchased some Cirrus Solids from Cloud 9 Fabrics and they are dreamy to work with!  I love the colors and they translate well into a spring palette.  Take a look: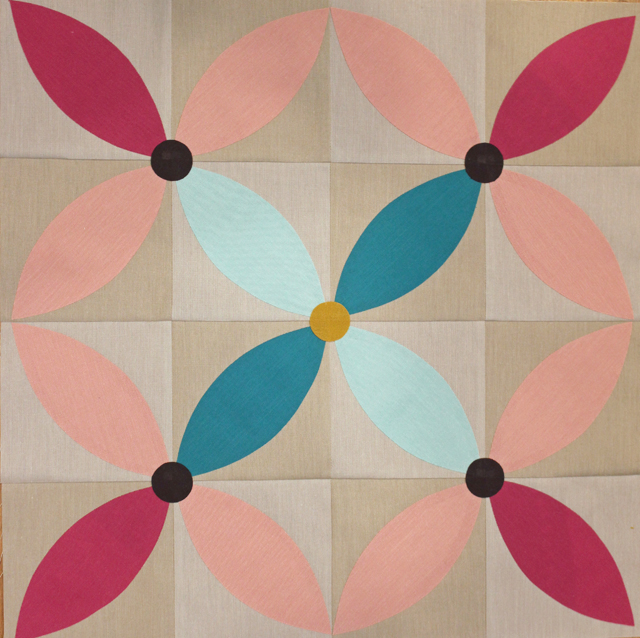 This version has a more modern feel to it with the solids throughout.  I used just two fabrics for the background squares and I added that little pop of mustard in the center circle.  I'm auditioning fabrics for the corner triangles.
You might want to leave your options open for the corners until you've got the petals in place (which won't happen until week 3).  I changed mine on the sample that I made using Paradiso because I needed better contrast.  It's still a little crazy looking and I might change it again to a solid white or gray.  It's easy enough to "unsew" those corners and switch it out (although I hate to unsew anything).
Since this table topper was originally a tutorial that I did on my blog in 2013, there were a number of people that made them under the "Winter Seeds" label.  Some people were kind enough to send me a picture of their finished work, (Others I had to track down).
Recently, Marion sent me her finished table topper.  It turned out beautiful and it reminds me of strawberries and cream:
Maureen's table topper has a nautical theme.  Using themed fabric is a great idea!
Carolyn from Carolyn's Quilts made her table topper with a soft color palette that shows off the center "flower" really well and is very striking:
Here is the original Winter Seeds table topper that I made: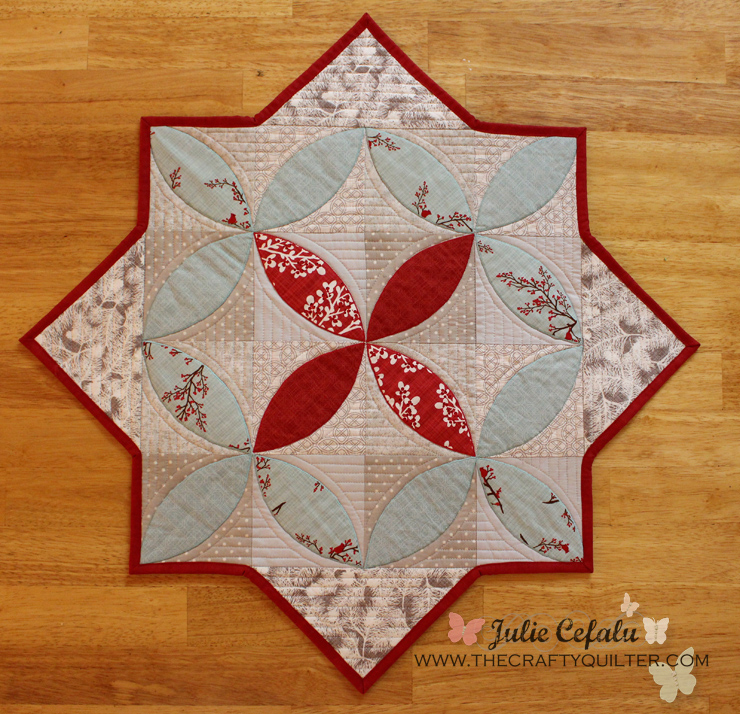 My first try with this pattern was very experimental with the shape of the petals.  I didn't get them fat enough the first time around, but I love the colors that I used.  You can't go wrong with red and aqua for a vintage feel.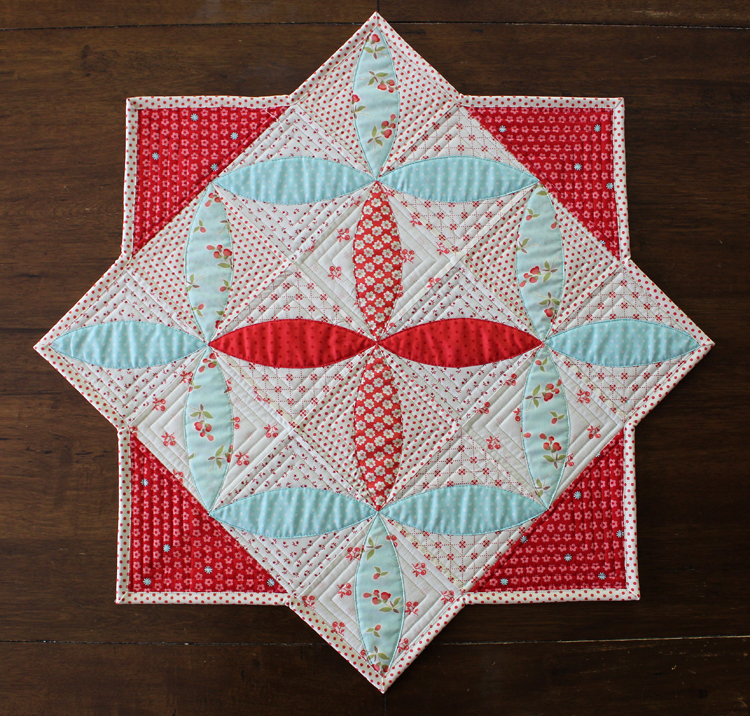 It's hard for me to narrow down my fabric choices on a project like this.  There are so many options!  You might have to make more than just one of these, don't you think?
Play with the coloring page provided in the pattern.  Your petals could be arranged in so many different ways.  Remember, this is supposed to be the fun part!