Sew Thankful Sunday, August 2015
{I love the idea of "paying it forward".  I think the world would be a better place if we could spread some joy and acknowledgement of good deeds done by others.  I try to do that once a month for my Sew Thankful Sunday posts.  I highlight some great content that I've found on other people's blogs that I hope will inspire you and reward the originator by bringing traffic to their site.  If your blog has been mentioned without your consent, please let me know and I will take you off the current list of featured bloggers.}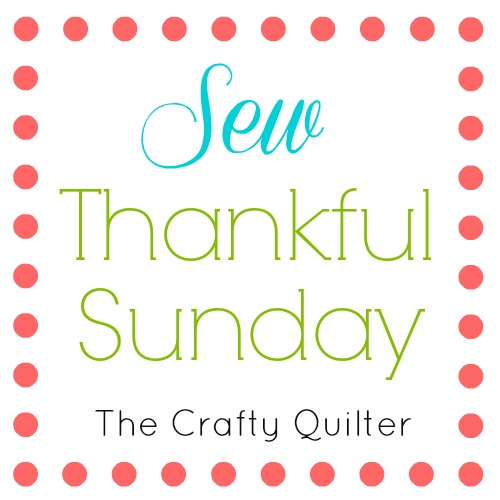 It's August and summer is in full swing over here with wedding planning, weekend getaways and visiting with our new grand daughter. With that in mind, this month's Sew Thankful Sunday post is a short one.  The last website featured today has links to loads of free tutorials and lots of inspiration.  That alone should keep you busy!
(Remember, you can click on any of the images in this post and it will open up a new tab to the associated link).
1.  Check out what's going on in the new Quilt Lab at Cora's Quilts.  August will feature the many ways to make half square triangles.  If you're looking for a good mystery, check out their Gypsy Queen Mystery Quilt Along, too!
2.  Gift baskets are popular any time of year, but the handmade kind are especially nice like this Divided Gift Basket from Clover & Violet.  Christmas, birthdays, or a housewarming; the possibilities are endless!
3.  Now that I'm a new grandmother, I can really appreciate this tutorial for the Big Pocket Baby Clutch from Caroline at Sew Can She.  This one is on my "to make" list!
4.  I found a great resource for listings of free quilt patterns and tutorials at Fave Quilts.  You'll find tons of inspiration and ideas when you visit.
I hope you're enjoying long days and warm nights if you're in the Northern Hemisphere.  It's amazing how quickly time flies when you're having fun!  Enjoy your Sunday.