Hey everyone! I've just returned from Austin where I got to visit my granddaughter, Amelia, for the very first time.  It was just as wonderful (if not more so) as everyone said it would be.  I think I'm allowed to say that she's the cutest baby girl ever!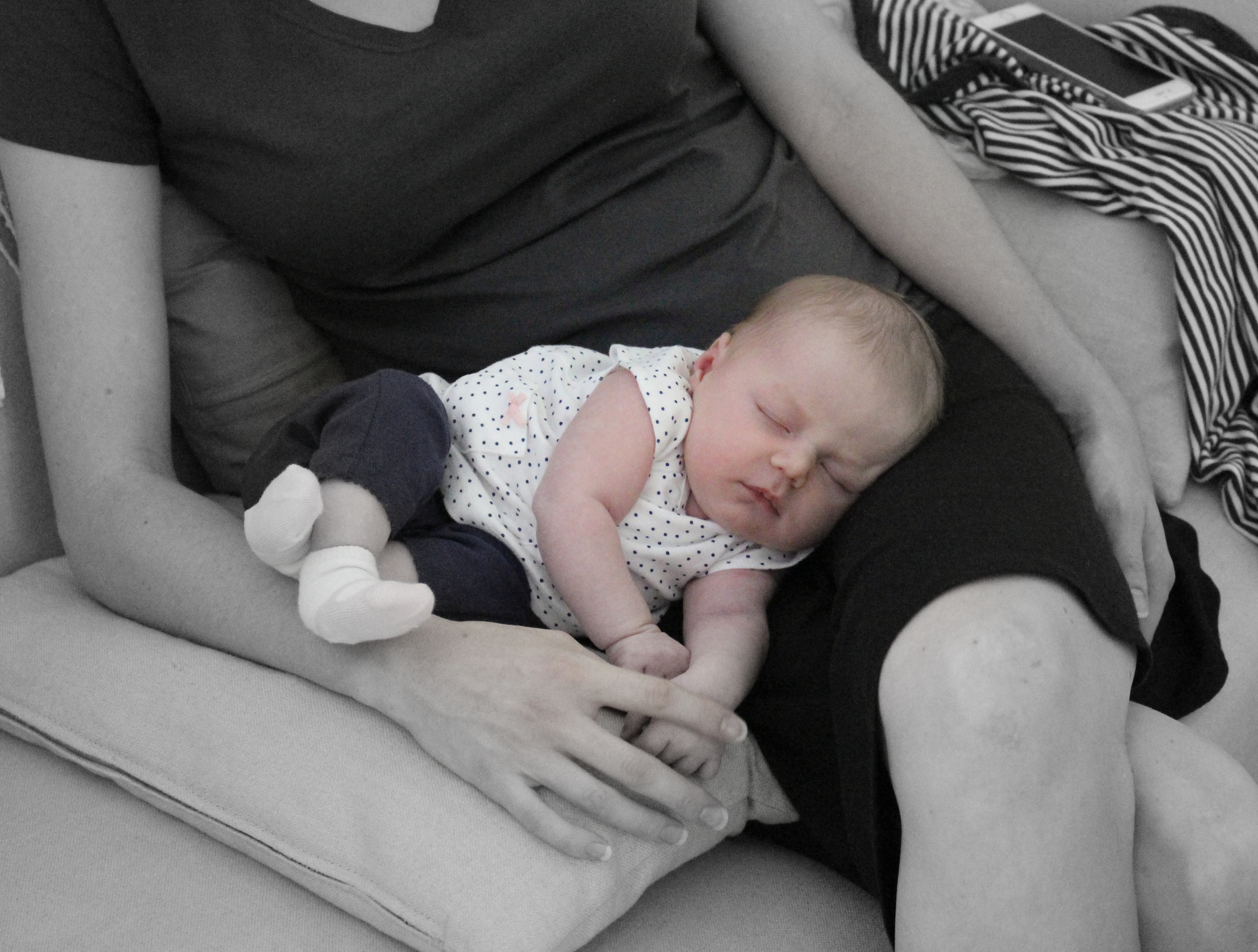 I brought my good camera and became the official photographer while I was there. I hope you don't mind if I share a few bunch of pictures of baby Amelia.
It's amazing how entertaining it was to hold her and just stare at her. Changing diapers was even fun (and frequent). It brought back all of the memories of holding a newborn again. The facial expressions that change in the blink of an eye and the baby yawns and little noises that are so sweet to hear (yes even the crying).
It was heartwarming to see Mr. Crafty Quilter become spellbound with her, too. He started the trip thinking that he would be bored and useless at this stage of her little life. Well, that changed in a hurry! He was in awe of her tiny perfection and wanted to hold her at least as much as I did. She's got him wrapped around her finger already!
Leaving her and coming back home was the hard part. I have tears in my eyes even as I write this blog post, though I know I'll be seeing her again in one month. Who knew being a grandmother would be so emotional amazing!
Let's talk about quilting now, shall we? I brought two quilts with me to Austin that both needed binding stitched down. One of them was Amelia's baby quilt. It's now complete and ready for the washing machine. Since I didn't prewash the fabric and since Cooper is a frequent helper in the sewing room, that was a must.
I think quilts are meant to be used and Kelly does, too.  This is Kelly's baby quilt that my sister made for her 29 years ago:
And this is the quilt that Kelly finished recently (yes, she's a new quilter, too):
The other quilt I finished was a project for Jaftex, the parent company of Blank Textiles, Henry Glass & Co., and Studioe. They are celebrating their 85th anniversary next month and I'm one of many bloggers that are helping them celebrate. I can't wait to show you the finished quilt in September. Mine turned out really cute, but it was late getting finished. I hate being late, but sometimes life just happens that way. I shipped the quilt to New York on Friday after stitching down the binding, adding the quilt label and taking lots of pictures. Here's a peak at the fabric:
And a peak at the quilt:
It feels so good to have this behind me and no more quilting deadlines looming. Now I can focus on my other daughter's upcoming wedding (one month to go!) and keeping my blog up to date.
Before I say goodbye, I want to thank you all again for your messages of congratulations on our new grandparent status. I thought I would be able to reply to all of you individually but I was busy cooking and helping with Amelia. I know that was the best use of my time, but I don't like leaving you out of the "thank you" loop. So let me just say that EVERY comment that you left meant so much to me. Consider yourself wrapped in a big quilt of gratitude and love!
Have a wonderful day!