January UFO giveaway winner
Hey everyone!  Just a quick announcement of the giveaway winner of January's UFO challenge.  Out of 58 entries, the True Random Number Generator chose #55.  Congratulations to Karla at My Sewful Retirement who finished her Paper Hearts quilt plus a few pillows, too.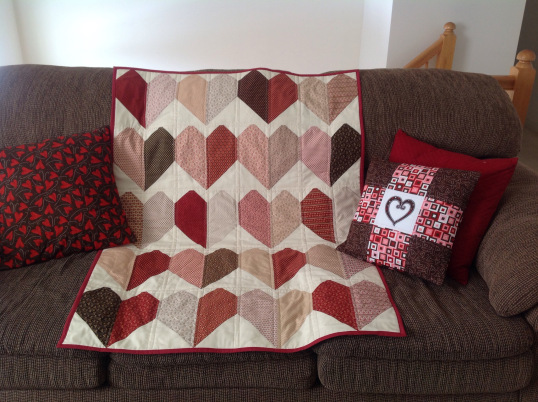 I'll be sending you a Moda Frivols very soon!  Thanks to everyone who participated in January.  It looks like it was a productive month!
Have you started on your UFO project for February?  I haven't touched mine yet, but I still have 20 days left in the month.  I hope your week is off to a good start!