Happy Little Things giveaway winner & your favorite size quilt to make
First up is the Happy Little Things giveaway winner for month 4 of Jacquelnne Steves' free BOM. Out of 96 comments, #96 is the winner! I use the true random number generator and I was so surprised when it came up with the last comment number which belongs to Georgiana B. Congratulations!
To be entered into the giveaway, I asked you to tell me your favorite size quilt to make. Georgiana replied, "I like to make small thin quilts that grandchildren can use as play quilts. Sometimes just a panel with borders. I also make covers for public changing tables – just the two layers of fabric, 2 half yard by WOF pieces. Just the right size and thin enough to be folded into a diaper bag. Now 80 years old and sewing for great grandchildren."
I enjoyed reading all of the responses. It's almost like taking an informal survey. The majority of comments were in favor of lap (or throw) size quilts. The reasons are:
easy enough to quilt yourself
a good size to snuggle under
they provide instant gratification
not too expensive to make
useful
The next favorite quilt size is wall hangings and baby quilts. Smaller quilts means more finishes! I understand that rationale too well. Table toppers is a good one, too. My Summer Fun Wall Hanging is a favorite of mine.
Mini quilts are also popular – I think we're still going through a mini phase and I am part of that for sure! I've made an Amish Mini Quilt (my free tutorial is here), Sew Happy Mini Quilt (free tutorial here), Hot Air Balloon Mini Quilt (free tutorial here) and a Nordic Mini Quilt (free tutorial here).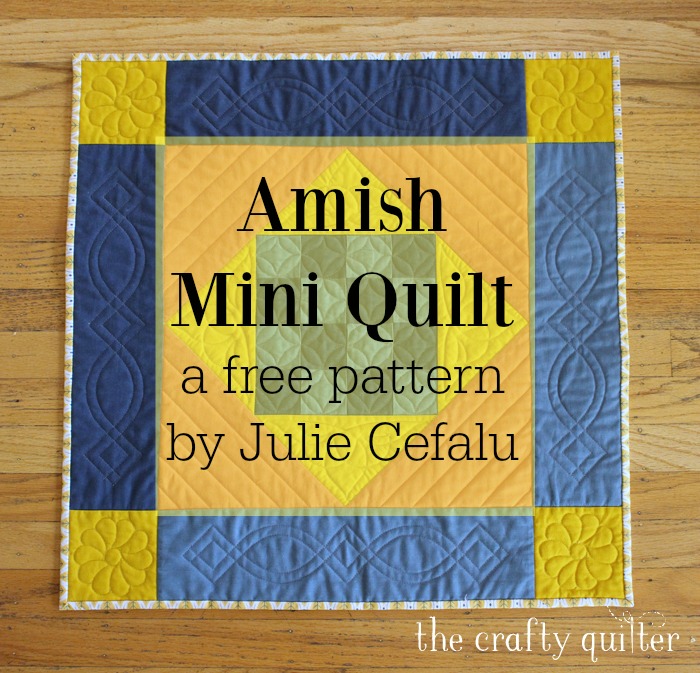 I'm glad to see that there are a few of you out there still making large quilts for beds. It's a favorite way to decorate a bedroom and a wonderful gift to give. I hope to make all of my kids (and grandkids) a large quilt some day.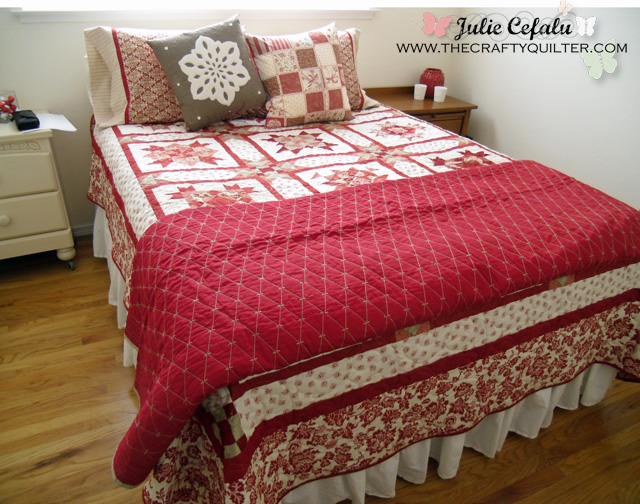 Thanks for all of the comments and participation in the giveaways. I hope you're having a great day!