An elegant Halloween quilt
I call this quilt my Elegant Halloween quilt, and I actually finished it before Halloween.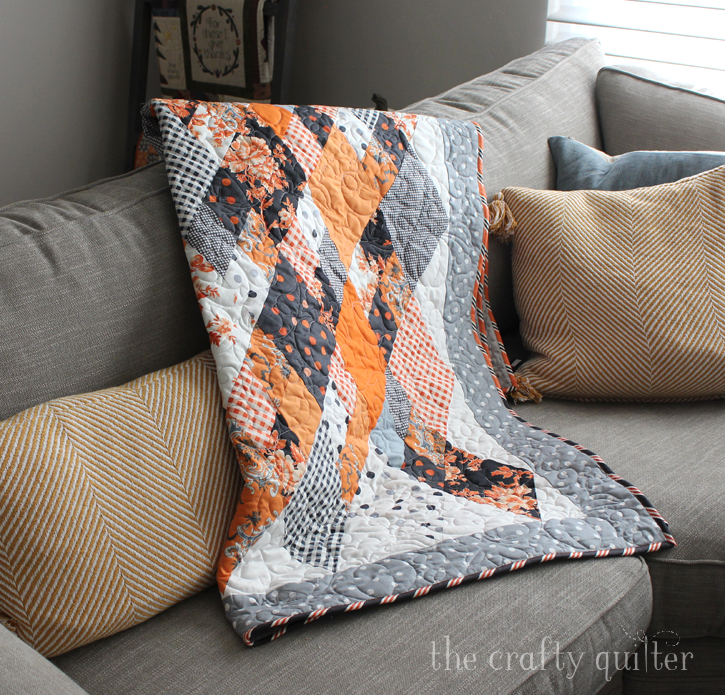 The fabric is from Verna Mosquera's Candelabra line for Free Spirit Fabrics.  These fat quarters have been sitting pretty in my basket until now.  The pattern is from 12-Pack Quilts: Simple Quilts that Start with 12 Fat Quarters
.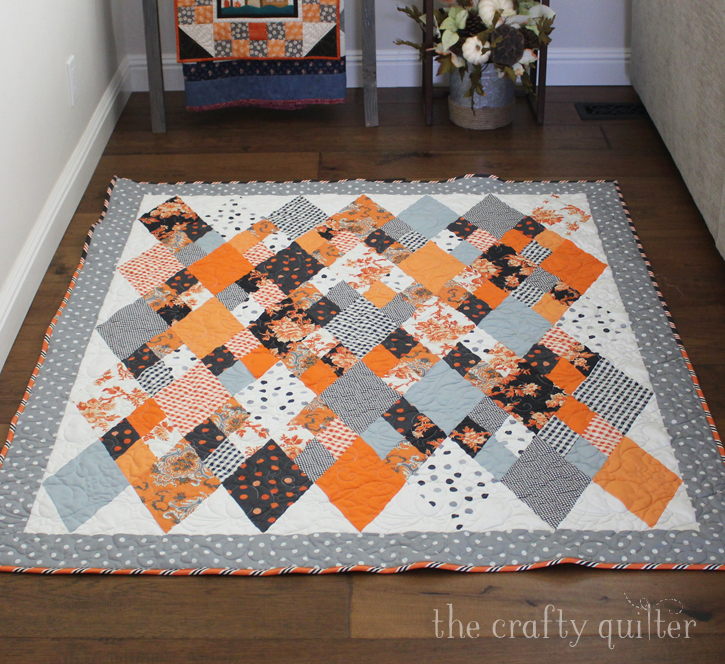 Someone called it an "adult-style" Halloween quilt and I quite agree!  I love how all of the fabrics mix together in the diamond shapes.  It was quick to make, but there was a learning curve in matching seams which are at a 60° angle.  I found a little ruler in my drawer that trimmed the corners so that they matched up perfectly.  (I'm amazed that I had such a ruler in the first place, and that I was able to find it!) After that, I was able to breath easier.
The quilting was done at The Granary Quilt Shop by Carol Dockery, and she did a fabulous job.  I chose pumpkins and vines as the quilting motif.   Adult yet whimsical.  You might be able to see them in the photo below.
I made bias binding with a combination of orange and black striped fabric (all done by machine.)  I don't usually go to the trouble of making bias binding, but I wanted the stripes to be diagonal.  I put gray minky fabric on the back – perfect for cold evening snuggles.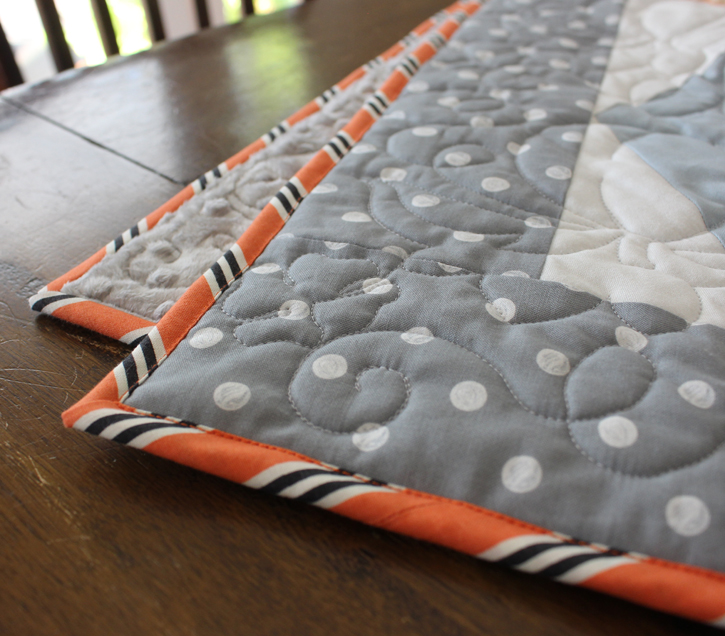 Now I just need some cold evenings so I can use my quilt.  I'm not complaining, though.  They will be here soon, and I'll be missing these Indian summer days and nights.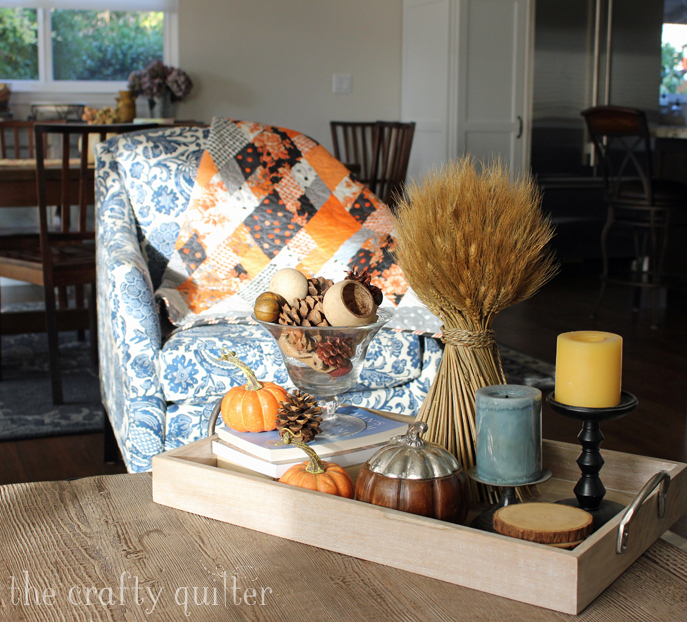 It was nice to make a quilt "just because".  No deadlines, no worries, and just for me.  Now, I've got a few deadlines ahead and my selfish sewing will have to wait until later.  But that's o.k.  I feel refreshed and ready to go!
Save