Gifts for crafters and weekend sales
Hey everyone!  Today I am guest curating a list of "gifts for crafters" at Sew Mama Sew.  You'll find some great ideas for gifts to make for your favorite crafting and quilting friends.  Or you can just make them for yourself and enjoy the gift of self-love!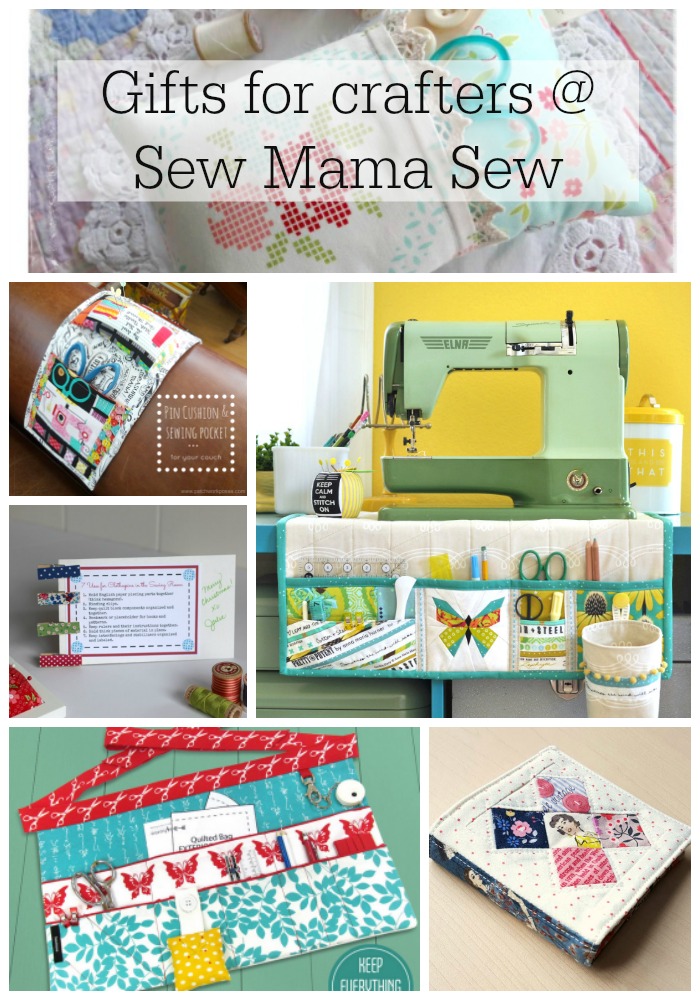 Make sure to see all of the other themes so far at Sew Mama Sew:
November 24: Gifts for Fitness Lovers
November 23: Wonderful Wreaths
November 22: Gifts for Design Lovers
November 21: Bags to Make and Give
November 20: Lacey Christmas
November 19: Gifts for Artists
November 18: Scrap Busters
November 17: Gifts for the Dapper Gentleman
November 16: Gifts for the Girl Boss
November 15: Easy to Ship Gifts
November 14: Table Runners
November 13: Gifts for the Cook
November 12: Gifts for the Entertainer
November 11: Quick and Easy Gifts
November 10: Gifts for Book Lovers
November 9: Heirloom Gifts
November 8: Fast Projects for the Holidays
November 7: Gifts for Babies and New Parents
November 6: Gifts for Geeks
November 5: Stitched and Sewn Stocking Stuffers
November 4: Gifts for Playtime
November 3: Gifts for Four-Legged Friends
November 2: Gifts for Travelers
November 1: Gifts for Students
I hope you're enjoying a nice, long weekend.  For those of you in the states, Thanksgiving is over and Christmas is officially here!  Time to get those decorations out and the Christmas music playing.
There are lots of weekend sales happening online at your favorite fabric shops.  Make sure to visit Fat Quarter Shop for 20% off sitewide through Saturday, 12/26, at midnight CST.  You'll also find some great deals on classes, kits and fabric at Craftsy's Black Friday Sale through Monday, 12/27, at midnight MT!
Here's a few pictures taken yesterday from our day of thanks.  We also have extended family visiting through the weekend, and it's been great putting work aside and reconnecting with them.
Thanks for giving me a little space in your cyber world.  I hope you have a wonderful weekend!
Save
Save