Delays and technology frustration
Oh the frustration of technology!  It's so intangible.  And so mysterious.  Apparently my blog has been compromised and anything linking to my blog (even internal links) haven't been working .  I also haven't been receiving email notifications of any comments that have been left in the past week.  So, if you haven't received a response from me, it's because I didn't know you left me a comment.
After several long phone calls to customer support, I think and hope everything is fixed now.  Whether the comment notification has been fixed is still unknown.
You may have noticed there was no Sew Thankful Sunday post for November.  It's still coming, just a bit late.  I've been trying to get caught up on my blog, but this little cutie kept me busy this past weekend (along with my technical difficulties).  We were in Austin for a visit and everything else got set aside.  Who can blame me?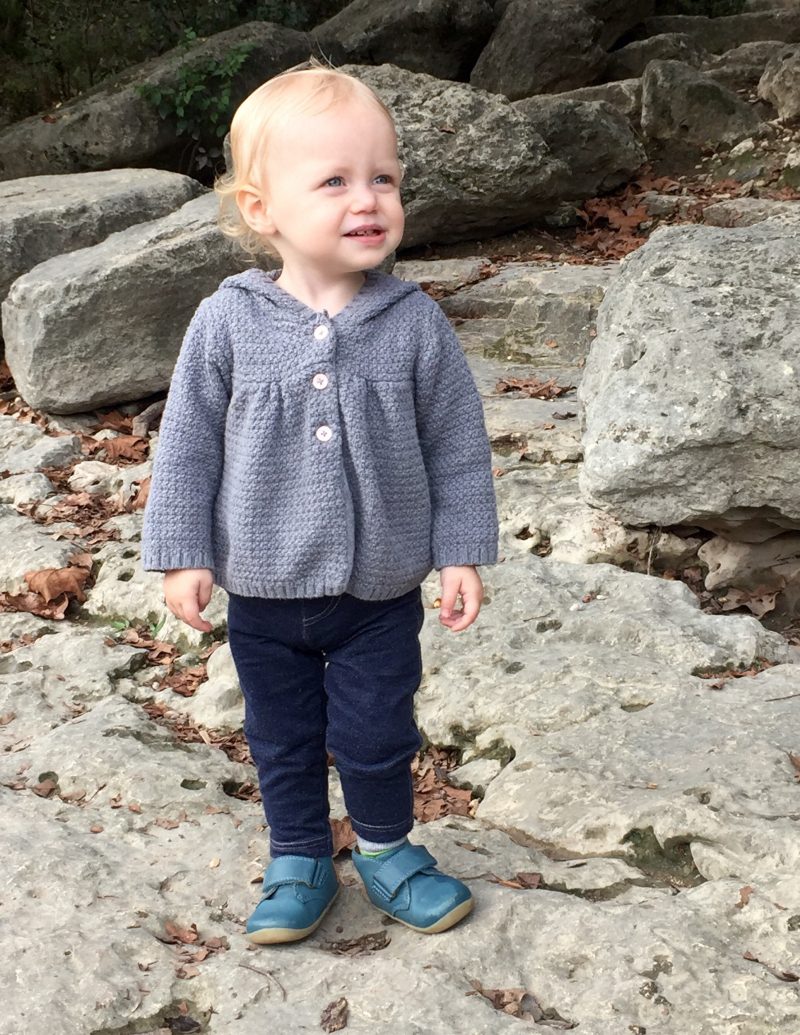 Let's take a look at a few WIP's from last month that I completed (kind of).  I've been working on a Mini Hugs quilt that came with my Fig Tree subscription box.  I have a feeling this will become a UFO and that's just the way it goes sometimes.
I finished the first month of my Portage Lake BOM and I really enjoyed every step of it.  I love that it has a little bit of applique and a little bit of embroidery sprinkled in.  If you're in the bay area, The Granary still has some spots left in this monthly program (which is a pick up or mail out kit – not a class).
This little block from the Splendid Sampler finally got finished.  This is "Sunday Best" designed by Anne Sutton of Bunny Hill Designs.  I hand appliqued this using the new cotton 80 wt. Aurifil Thread which is absolutely a joy to work with.  The thread isn't slippery like silk is and it melts into the fabric so it's virtually invisible.  Put it on your Christmas list – you won't be disappointed!
Last month's block for the Sugar Block Club was fun to make and a nice, easy project to work on.  I have 6 blocks completed and I've been avoiding the ones that are paper pieced.  Yep, I'm still not a fan of that technique.
That's all for now.  I'll have some giveaway winners to announce soon as well as a Sew Thankful Sunday post.  I appreciate your patience as I update and correct my blog.  Hopefully, it will be smooth sailing soon!
Save
Save
Save
Save