I Love Home giveaway winner and a sale
I had 677 comments for the first month of the I Love Home BOM giveaway, and the winning number is 171, Mary V.   I asked you all to tell me your favorite form of applique., and I SO enjoyed reading everyone's answer.  Here is what Mary had to say:
Right now I am working on a block that uses raw edge applique but I am thinking of doing some hand applique on it as well. I have done machine applique in the past and I liked it. It is fast and easy.
Thank you all for participating!  Mary will be receiving a box of Aurifil Thread, shipped directly from Italy.  Congratulations, Mary!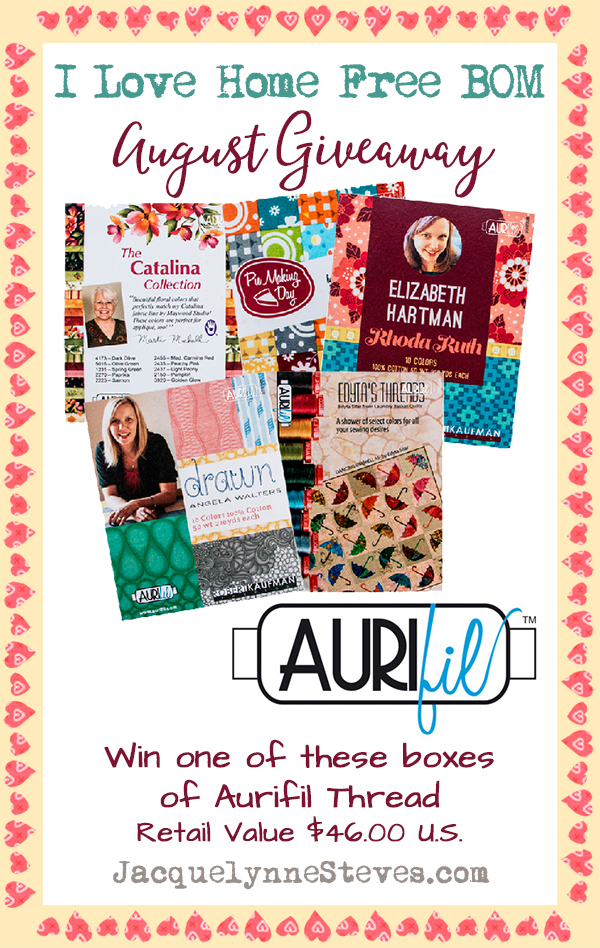 This weekend, Craftsy is having one their biggest sales of the year!  Maker's Black Friday is your chance to score the lowest prices of the year on your favorite fabric, kits, and supplies.  Sale ends Sunday, August 20th at 11:59pm MST.
Have a great weekend!
Save