A roundup of raw edge applique techniques
It's time for another roundup and this one is of raw edge applique techniques.  This is probably my "go to" way to create applique projects.  I love how fast you can get it done, but there is a learning curve to stitching those shapes down.
Raw Edge Machine Applique
I'll start things off with my own applique series from a few years ago.  It begins with using fusible web for machine applique and then focuses on the machine applique stitches.  You'll find close-up pictures of the blanket stitch and zig zag stitch and how to approach corners and curves.
You'll find a great tutorial on How to Applique for Beginners at The Seasoned Homemaker.  Leslie does a wonderful job of covering all of the basics including reverse applique and decorative stitching.
When it comes to machine set up and troubleshooting tips for machine applique, you'll appreciate this article from All People Quilt.  They have great suggestions for stabilizing your project and stitching any shape you might find.
April Rosenthal from Prairie Grass Patterns shows you how to achieve perfect machine applique.  She offers a free, downloadable template to practice with that includes pivot points.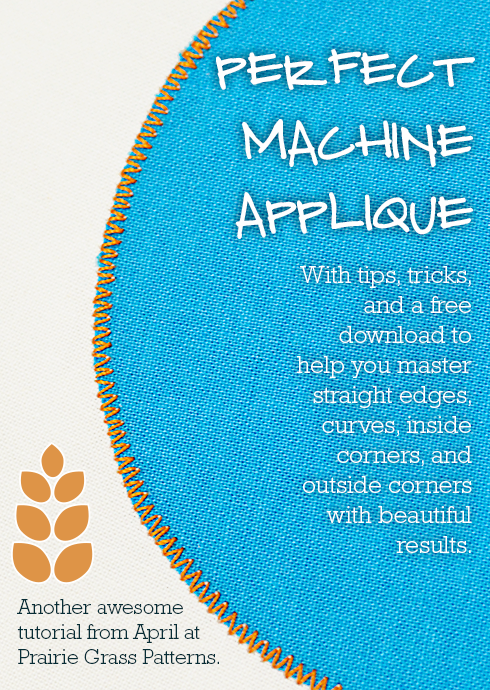 Other machine applique techniques
I am intrigued by the Scrappy Applique technique by Shannon Brinkley.  Shannon uses simple collage techniques along with fusible applique to create beautiful quilts, and she has written a book about it – Scrappy Bits Appliqué: Fast & Easy Fusible Quilts
!  I've been enjoying her newsletter and blog which also has free projects and tutorials.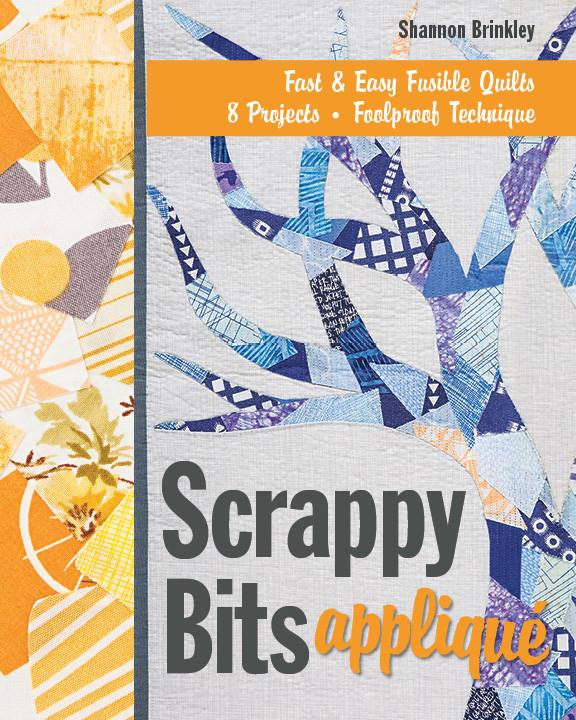 Another inventive way to do applique is provided by Lara Buccella in her new book, Crafted Applique.  Lara's no-fray technique gives you more freedom for complex designs and easy stitching.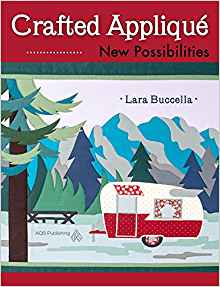 I love the whimsical look of free motion applique.  You can find out more about this technique from Erin Cox at Why Not Sew.  Erin made this adorable Birdie Wall Hanging for a Holiday Gift Tutorial Series at QuiltStory.  Erin is also the author of Sweet Tweets: Simple Stitches, Whimsical Birds
.  There are so many cute projects in this book using her free motion applique technique.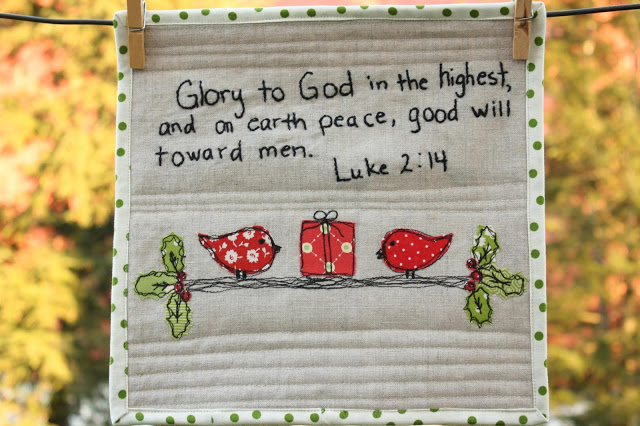 If you've ever wanted to use some of those decorative stitches on your sewing machine, check out my tutorial on How to use Machine Embroidery with Applique.  You'll find a great way to add interest and dimension to your fused applique projects.
For more inspiration and ideas, check out the Best Raw Edge Applique Techniques on Pinterest.
Do you have a favorite machine applique method?  If you have a technique that wasn't mentioned, please share it in the comments.  I learn so much from you, too!
Save
Save