Fall decorating and some finished projects
I busted out the fall decorations and found that I needed to update my look.  After years of accumulating "stuff", it doesn't all fit in with my current, modern farmhouse style.  It was time for a trip to HomeGoods and boy did I get lost in there!  But it was so much fun (and productive).
I had a hard time (at first) coming up with a color scheme for fall that would work with gray.  Then I found this wreath and it was "hello sweet orange and pale cream!"   I added some goldenrod yellow to the mix and it was a done deal.  Here's a little Fall inspiration for you: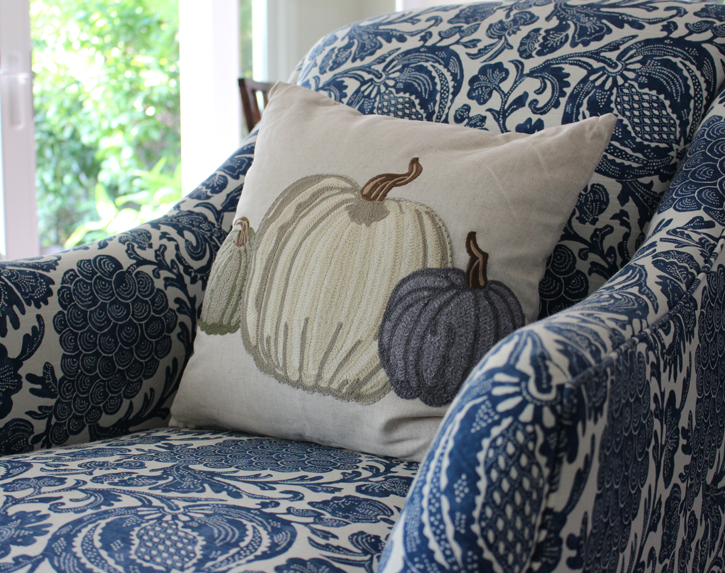 I love my quilt ladder!  I finally have a place to show off my quilts.
I love picking hydrangeas at the end of their season and letting them dry out.  They change colors from a vibrant pink, to a dusky rose to a grayed lavender.  You can see the difference below.
I had to take a picture of this basket of fat quarters.  It's such an easy way of decorating and why not let your fabric show off?
I finished quilting and added the binding to my candy corn table runner.  I'm not sure where it will end up in the house, but it will find a spot somewhere.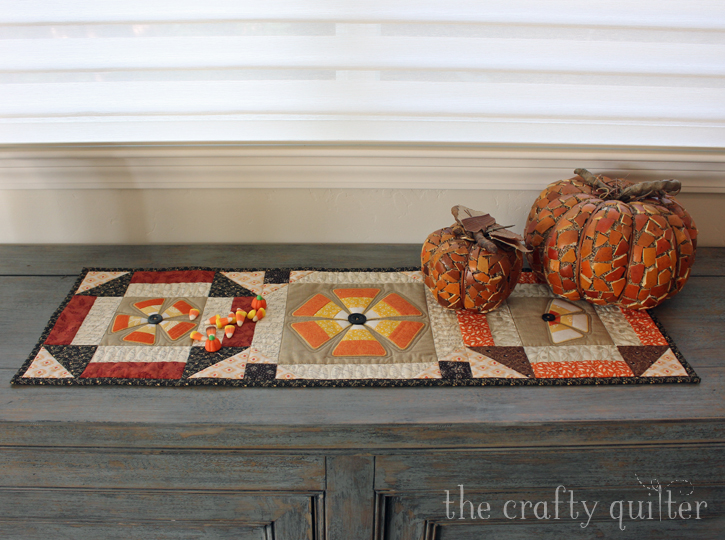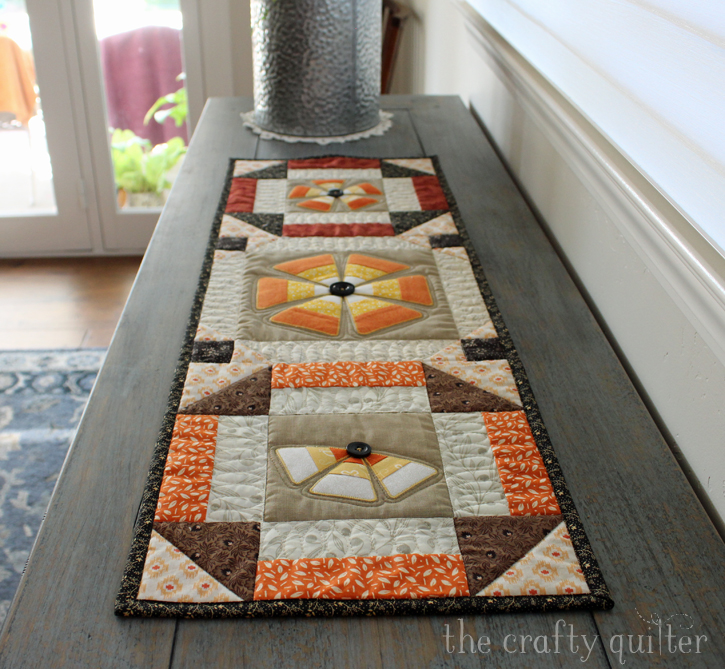 I also finished quilting my I Love Home BOM (block #2 Autumn); the binding is almost there.  I added some tight quilting to the checkered, gray squares and it really makes the orange ones pop.  The corners were stitched with a free form feather design.  I can't wait to hang this one!
It's so much fun getting ready for Autumn.  There is so much inspiration in nature, and you can always look online for lots of decorating ideas.  I spend way too much time on Pinterest, but if you don't mind that rabbit hole, check out my  Fall Decorations Pinterest page for more inspiration.
I'll be back soon with some information on how the quilting community is joining together for the benefit of the recent hurricane victims.  The destruction we've seen on the news has been enormous and our hearts are with those that have been affected.
Save