Happy Monday everyone!  Let's start the week off with some mini charm pack ideas.  I love these 2 1/2″ squares of beautiful fabric that go together so perfectly.  These pre-cut squares are little, but mighty, and they fit in with my idea of making smaller projects so I have more time to make lots of different things!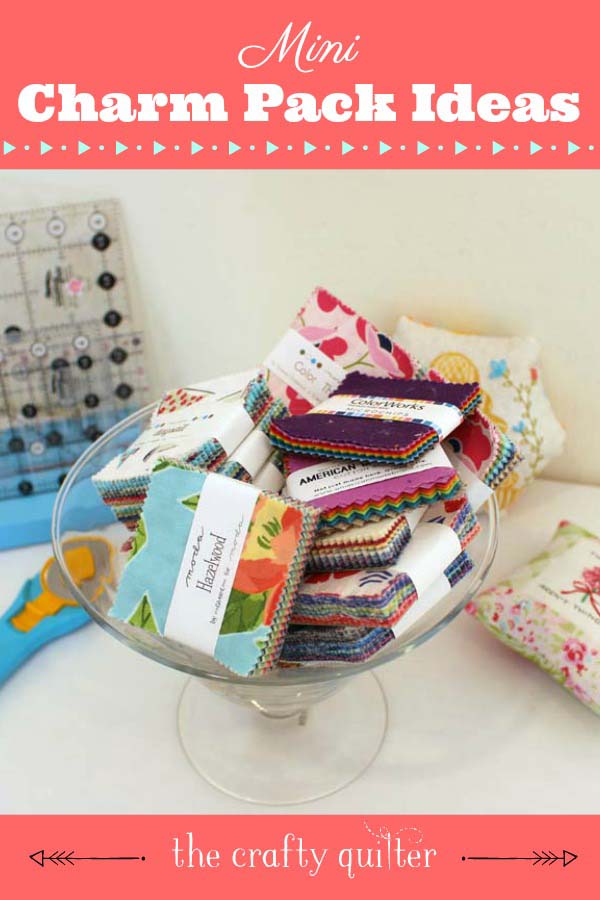 First of all, who makes these little gems and where do I find them?  One of the first manufacturers to come out with pre-cuts is Moda Fabrics.  They have become so popular, that many manufacturers are following suit. There are many different types of precuts, but mini charms usually come in packs of 42 squares that measure 2 1/2″ and they have pinked edges.  You'll find duplicates of most prints and they usually represent an entire fabric collection.
Besides Moda, you'll find Maywood Studios  and Robert Kaufman also make mini charm packs for some of their collections.  You can find a great selection of mini charm packs at Fat Quarter Shop and at Green Fairy Quilts.  Don't forget to check your local quilt shop, too!
Ideas for using mini charm packs
The inspiration for this whole blog post was the purchase of this newly released book, Mini-Charm Quilts
compiled by Lissa Alexander.  Oh my goodness!  There are so many cute ideas inside this book.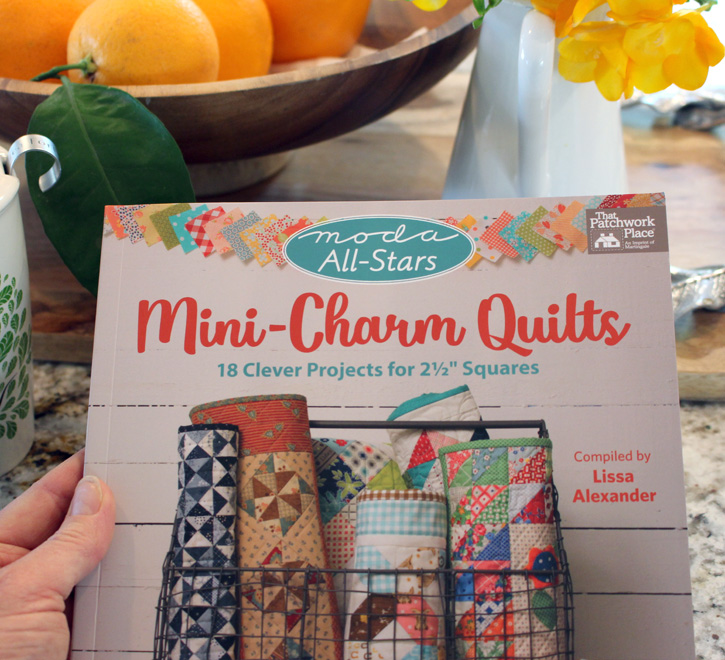 You'll find many of your favorite Moda designers have contributed a project to this book.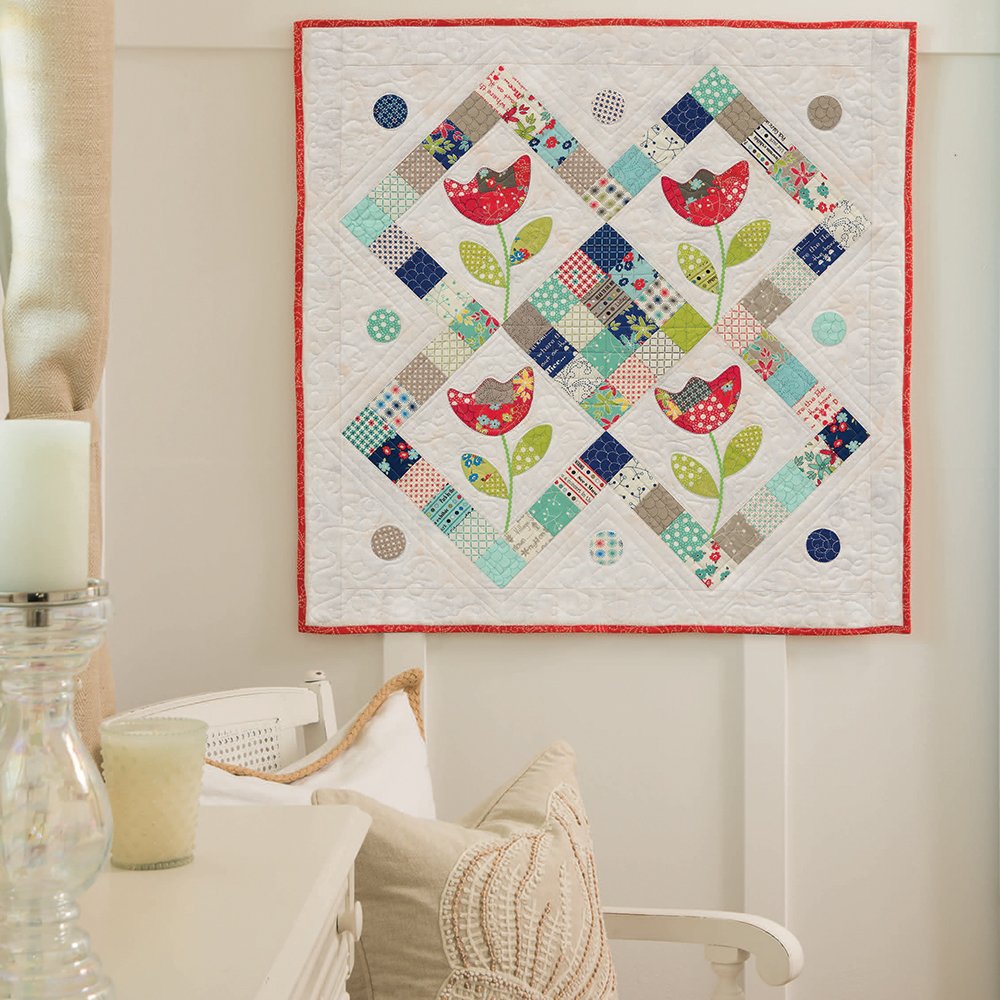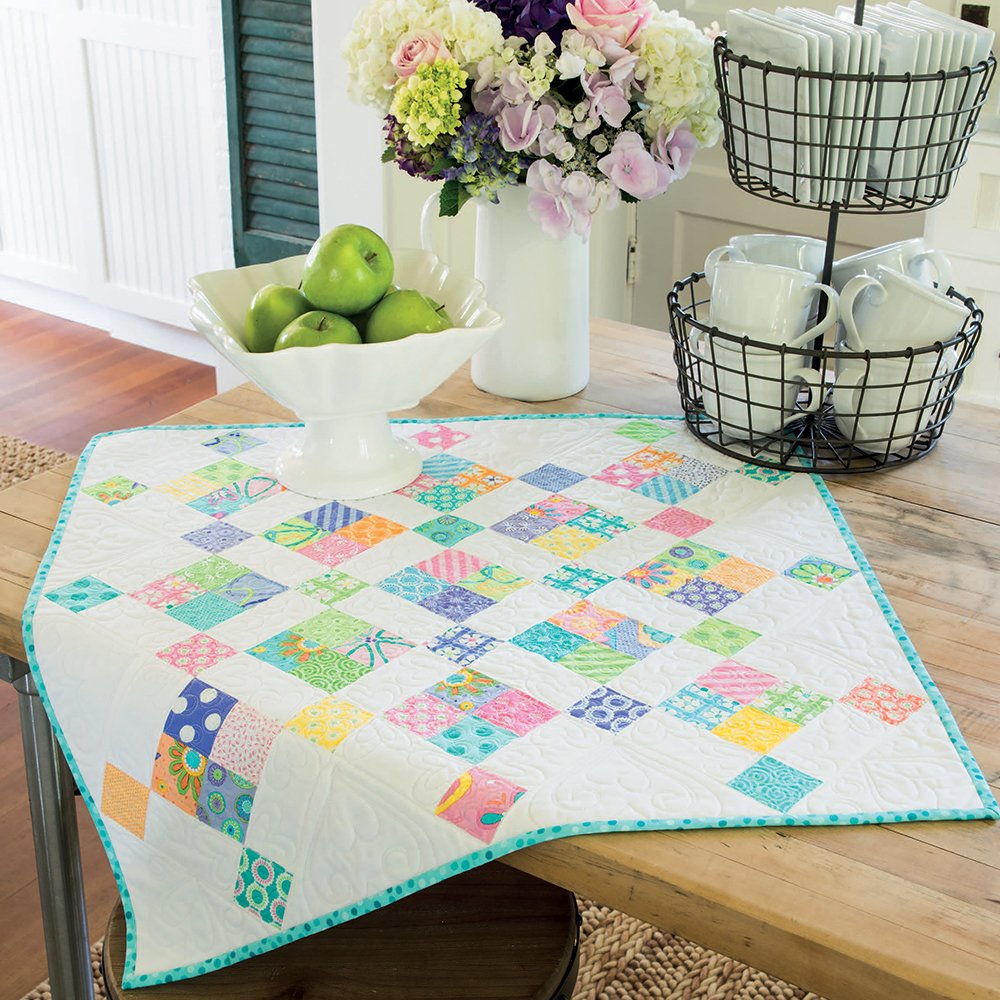 One thing I love about this book is the "Works like a charm" section within every project.  Each designer answers questions about quilting that I found very enlightening.
Another great resource for mini charm projects is the Moda Bakeshop.  (I swear I'm not working for Moda – just a huge fan).  You can find free "recipes" for just about any type of pre-cut, and there is a huge variety of projects!
Sherri at A Quilting Life put together 15 Mini Charm Pack Projects that feature (mostly) her own free tutorials.  You'll find plenty of great ideas to inspire you.
One of my own, favorite tutorials is my Patchwork Peter Rabbit wall hanging.  It's perfect for this time of year and a great way to use up 2 1/2″ squares.
Another of my tutorials that uses a mini charm pack is this Christmas Holly Table Runner.  It's so easy and lends itself to any holiday or season.  I liked it so much that I made a patriotic version, too.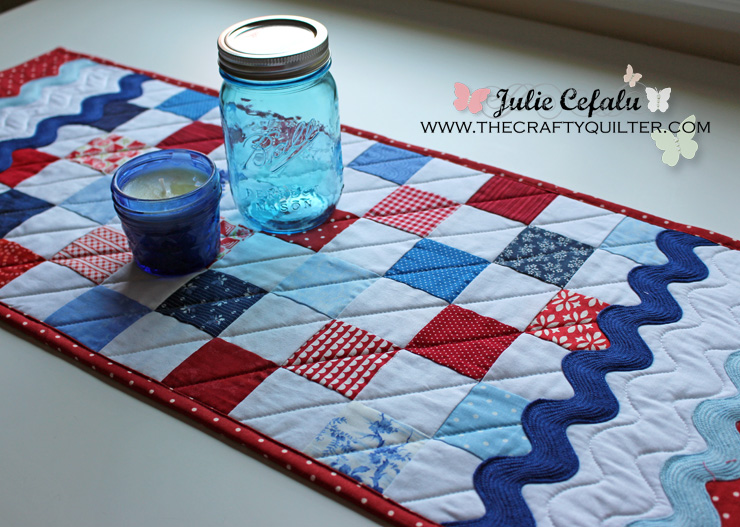 One of my new, favorite pattern designers is Taunja Kelvington at Carried Away Quilting.  Taunja just released Summer Breeze, a mini charm pack quilt that is adorable!  Seriously, I have to make this one!  You'll also find many other precut-friendly patterns by Taunja at her Etsy shop or at Fat Quarter Shop.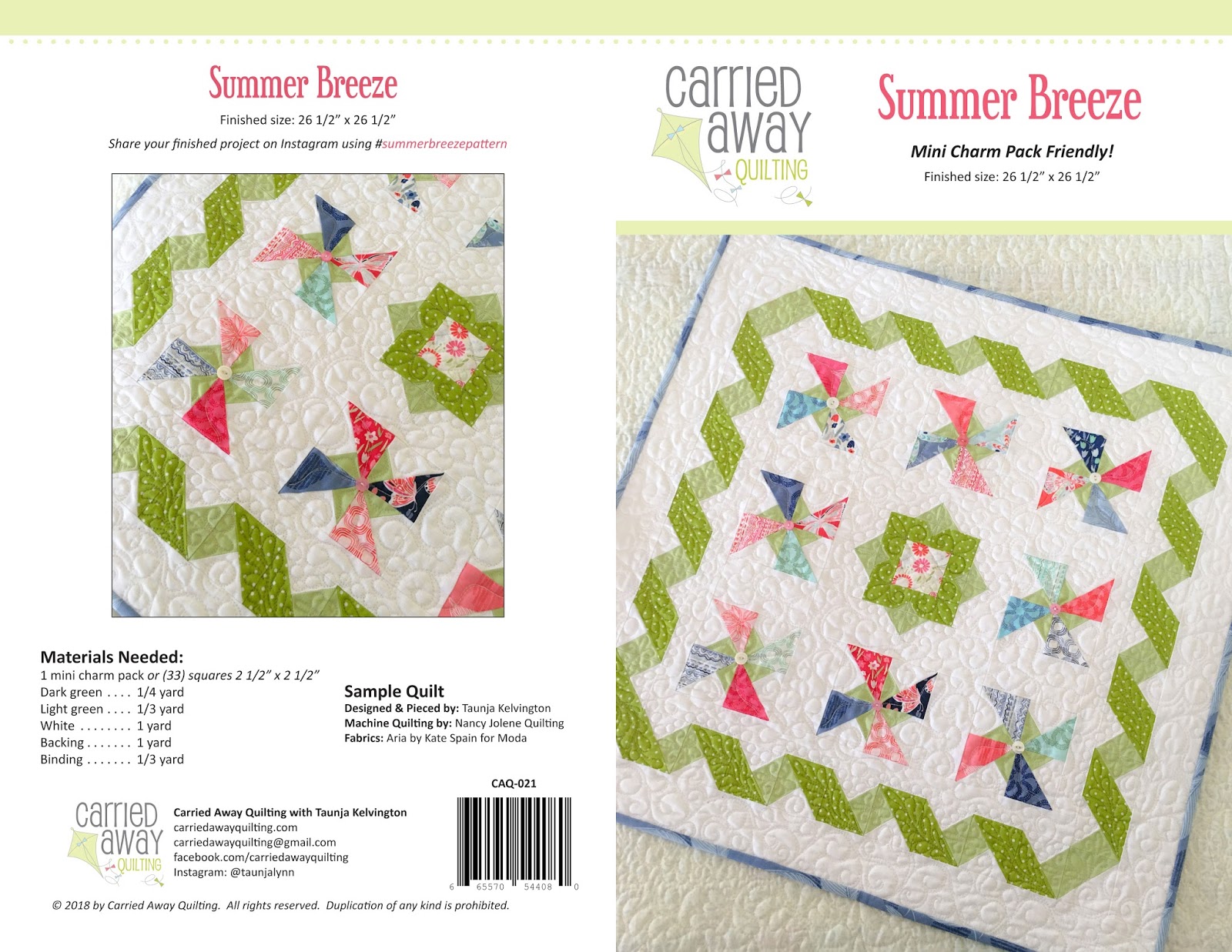 If you don't have mini charm packs on hand, you can always make them yourself by cutting 2 1/2″ squares of fabric.  You can also use a charm pack of 5″ squares and cut them into  2 1/2″ squares, and quadruple your supply!
How to store mini charm packs
Eventually, you will need a place to put all of your mini charm packs.  They do tend to multiply, you know!  I have found these Essentials Drawer Organizers perfect for 2 1/2″ squares of anything.  They come in different lengths, and I use them in my kitchen as well as my sewing room.
You can also store them in any large container.  I love this clear glass vase/bowl that I found at Goodwill.  It's functional and pretty!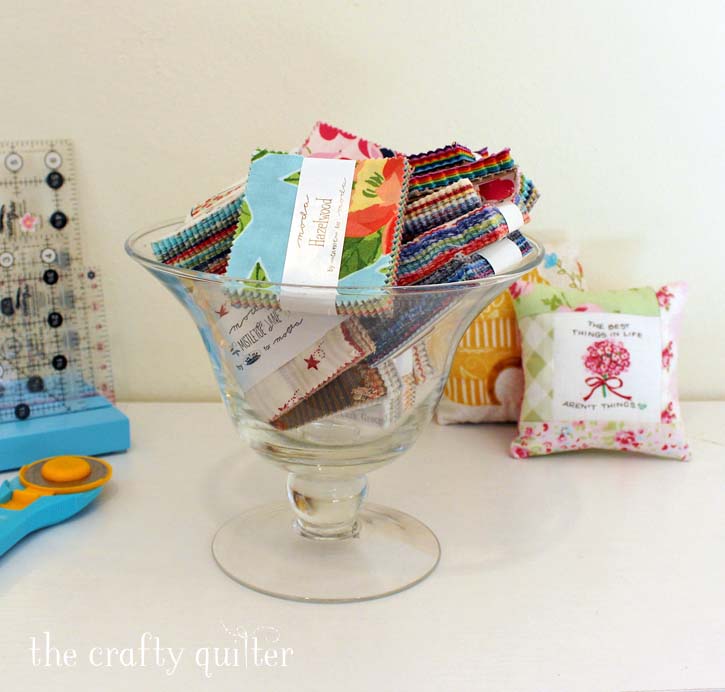 Baskets would be another great option for gathering them or just stacked on a shelf.  Which could make for leaning towers and constant re-arranging.  Of course using them before they get out of control is always a good option!
I hope you found some new ideas and motivation to use mini charm packs.  They're so irresistible that there's a reason they were originally dubbed Moda candy!