How to reduce bulk in 4-at-a-time flying geese
My favorite way to make flying geese is with the 4-at-a-time method. It's a fast and efficient technique, but I recently discovered that it creates two extra layers of fabric in the seam allowance. Today, I'm going to show you how to reduce the bulk in 4-at-a-time flying geese. It's a simple solution that you'll want to use right away!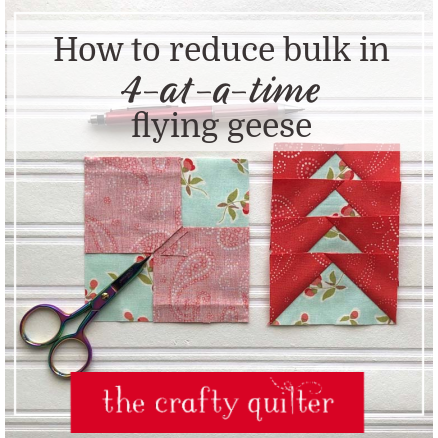 Let's dive into this idea a little deeper. This 4-at-a-time method starts with one large square for the flying geese body and 4 small squares for the wings. You place the two small squares on opposite corners of the large square (right sides together). The small squares overlap in the center. This is where the extra layers come from.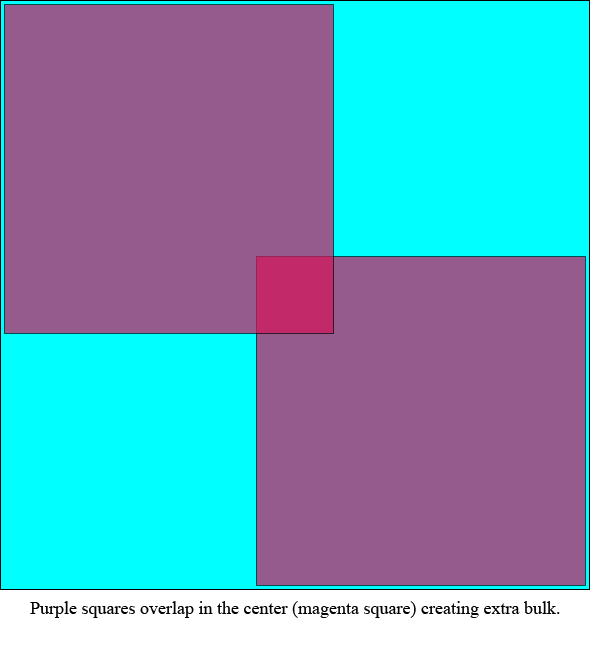 The steps for this method are show in the image below:
When you make flying geese with the traditional method using one rectangle and two squares, you don't get this extra bulk at the point. They're still bulky in this area because there are five layers of fabric, but this is unavoidable.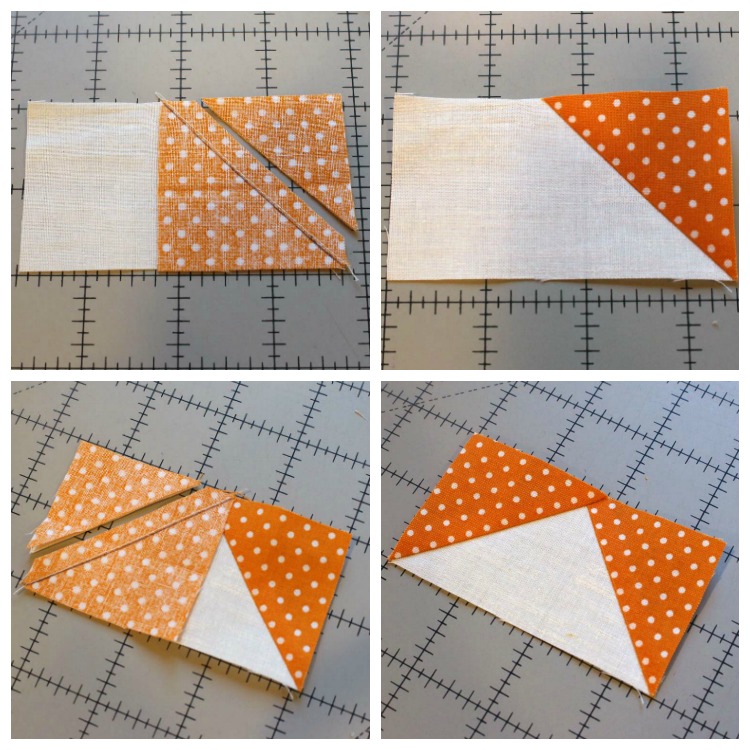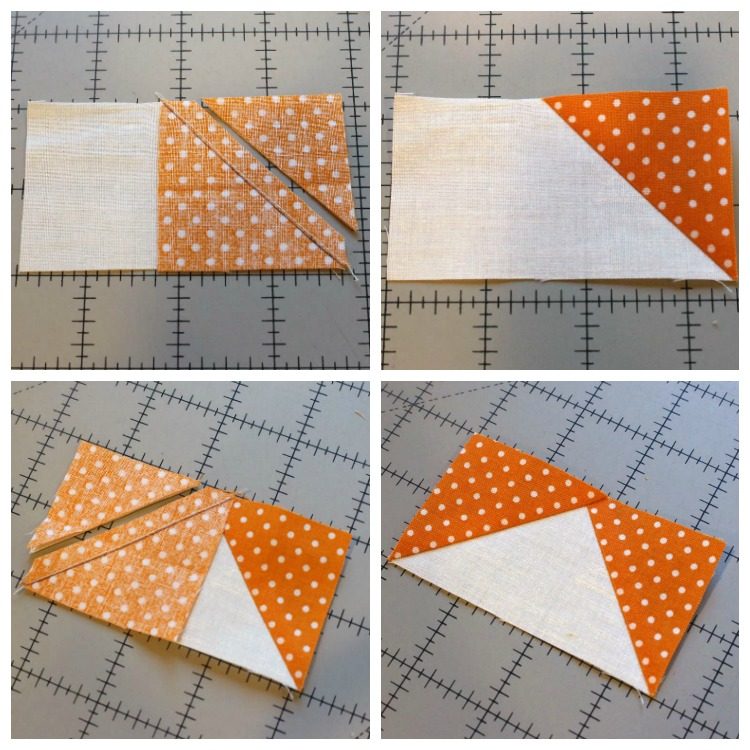 How to reduce bulk in 4-at-a-time flying geese
It's really easy to reduce bulk in 4-at-a-time flying geese. Just follow these steps.
Draw a line from corner to corner where the top two squares overlap (shown by the arrows below.)
Cut through both top squares on the line. Make sure you don't catch the large square while you cut. Discard the extra pieces (triangles). The two squares now butt up against each other with no overlap.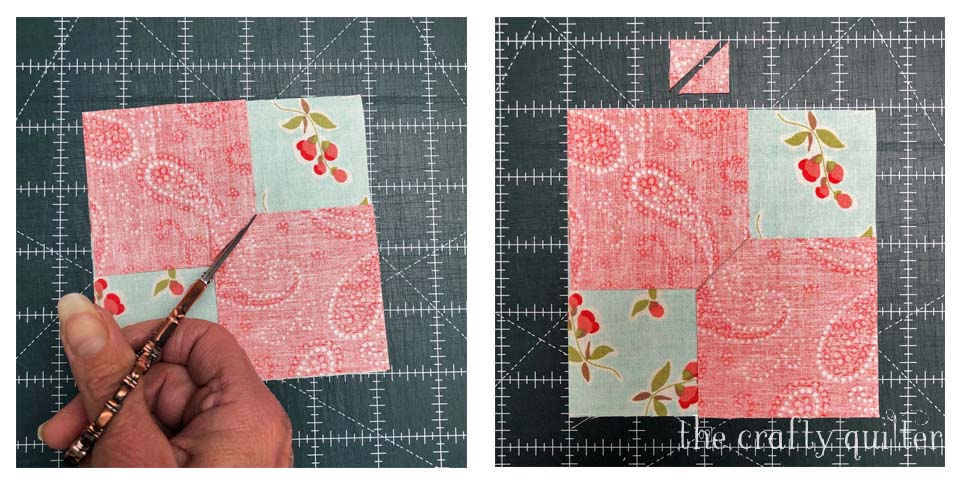 You can also do this step with a rotary cutter and mat. Place the squares on the mat inside of a square grid that is the same size as the large flying geese square (shown as a white square below). Place a ruler along the overlap intersections and cut.
Continue as usual with the flying geese 4-at-a-time method. You will NOT clip the remaining two squares.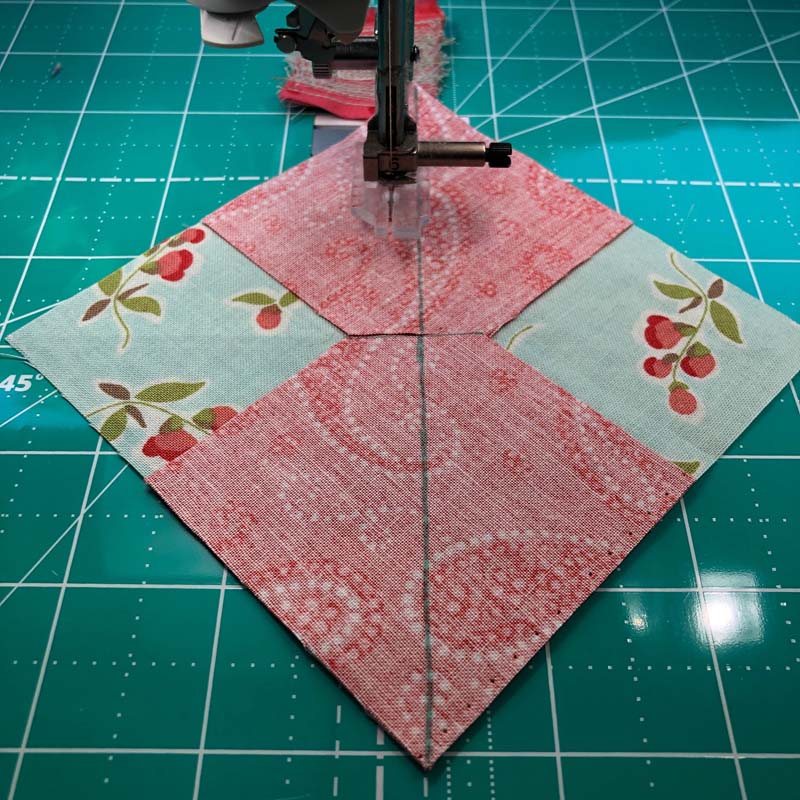 More details
I took some photos of the cut-away pieces so you can see where the extra bulk would land. Below you can see the small triangle that was cut away.
In the image below, you can see how that piece would look had it been sewn into this step. It gets folded over itself to create the extra two layers.
Below, you can compare two flying geese; one made with the extra layers and the other made by cutting away the overlap. It's definitely less bulky once the extra layers are removed.
Making flying geese 4-at-a-time is a great technique, but I also like to oversize them so I can trim them perfectly to size. You can find a full tutorial for my favorite way to oversize flying geese along with cutting charts here.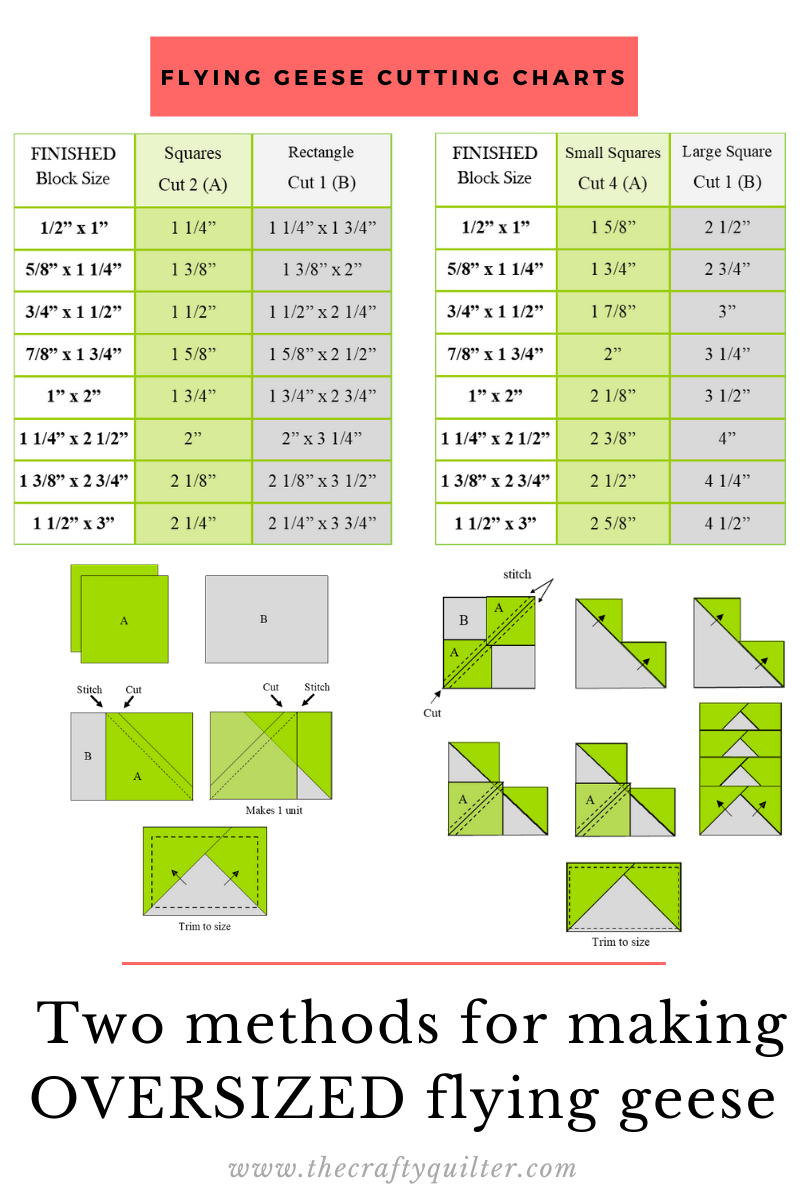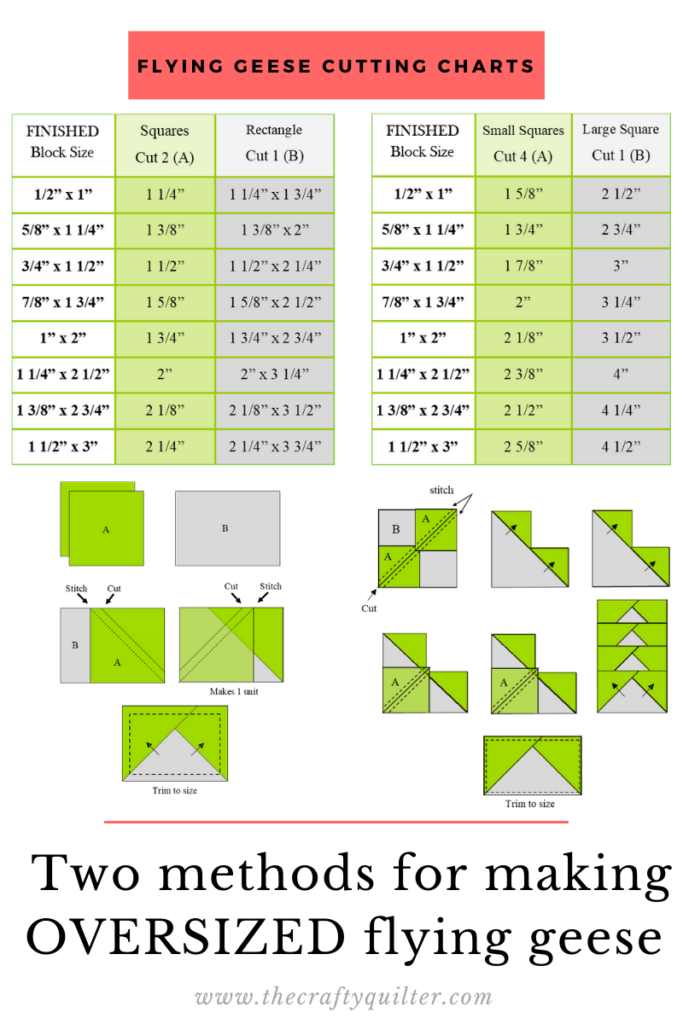 ---
Don't forget the Passport to Quilting Event goes live tomorrow! Sign up below to get a free bundle of patterns from some of your favorite designers!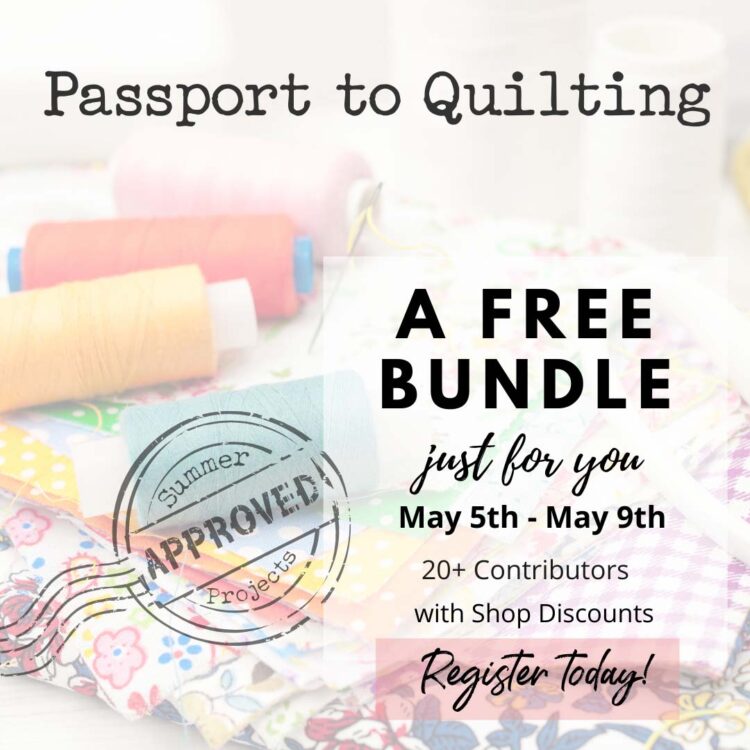 Thanks for visiting! I hope you try this little trick the next time you make flying geese 4-at-a-time. Happy quilting!