This seems like a good day to share some Wednesday WIP's with you all.  The biggest work in process at the moment is our next granddaughter whose arrival date is today!  This picture of our daughter, Kelly, and Amelia was taken 25 days ago, but I photo-shopped the number to zero.  Baby sister has only gotten bigger and more active since then.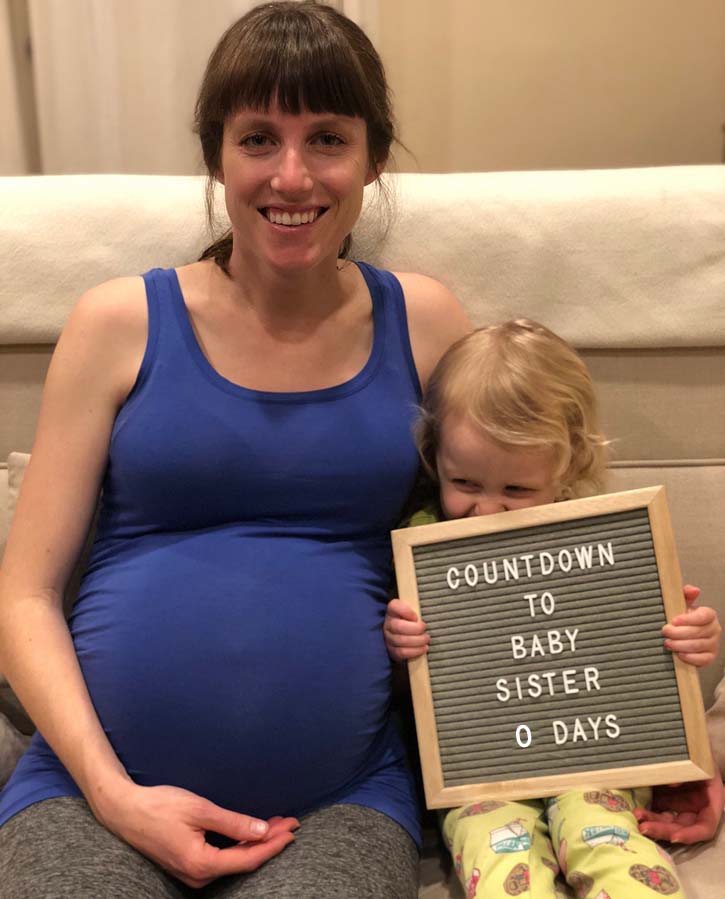 I'll let you know as soon as she arrives.  For now, everyone is waiting patiently (well, you know, kind of).  Spring has arrived in Texas and someone is ready for baseball season….
I am working on baby sister's quilt and matching doll quilt with no pictures to share yet.  But, I do have some photos of this month's blocks for the various quilt alongs I've been following.
The first is my Quilter's Planners blocks for March.  I am sizing each block down by half and then by half again.  So, mine are 6 1/2″ and 3 1/2″ unfinished.  And they are so sweet together!
I'm planning on making each block a different color of the rainbow and using my stash of Alison Glass fabrics from Andover.  The background fabric is Essex Linen in charcoal.  Here are the first three blocks together.
I'm sewing along with Heartland Heritage 2018 thanks to Amy Ellis and Heather Valentine of Inspiring Stitches.  I just love this month's block, Star Bright.  It's a great opportunity to showcase a favorite print in the center.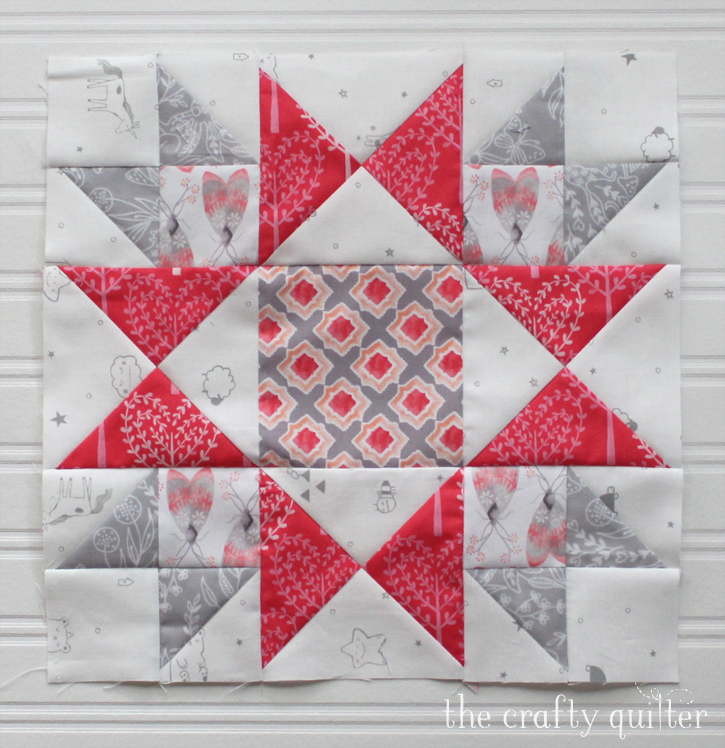 I'm using my collection of Nature Walk by Tamara Kata.  I love this fabric line!  I've added some complimentary fabrics from my stash and it's really making me happy.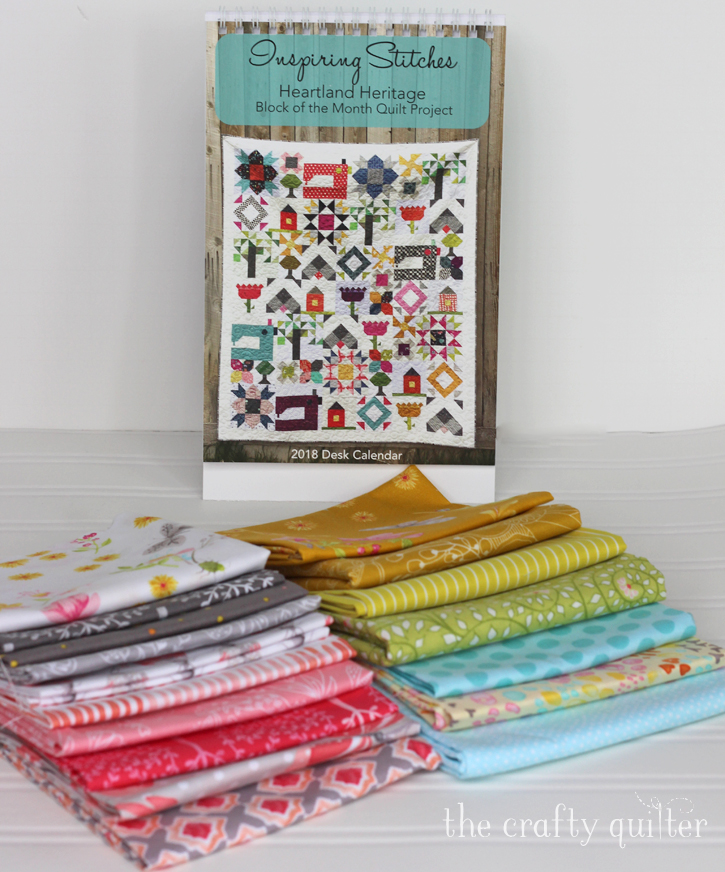 If you're a fan of Nature Walk, then you'll love Tamara's newest fabric line, Joy, which should be available at local quilt shops and online now.  These two lines play really well together.
I just finished this week's Watermelon block for the Patchsmith's Sampler Sew Along.  It's so cute and yummy!
I love using my scraps for these 6″ blocks.  It's going to take a lot of watermelon to make a dent, but you know.  That's not the point.  Here are the first three blocks:
That's all of my Wednesday WIP's for now.  I'll be working on my blocks for the Vintage Sampler BOM at The Granary today.  Then I'll be caught up, and that will last for about one week.  There's never enough time in the day!
Have a great day and happy Spring!