February UFO & WIP Challenge winner
The winner of February's UFO & WIP Challenge is #32, Eunice D.   She finished this beautiful Flower Festival Quilt.  Congratulations, Eunice!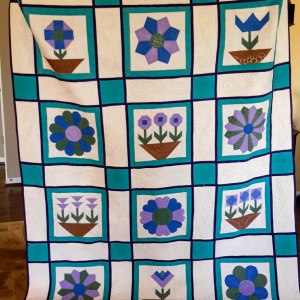 You will be receiving a package of Aurifil Thread Floss, compliments of Jacquelynne Steves.  This box includes her favorite thread colors and is valued at $45.  Thank you so much, Jacquelynne, for sponsoring this month's challenge!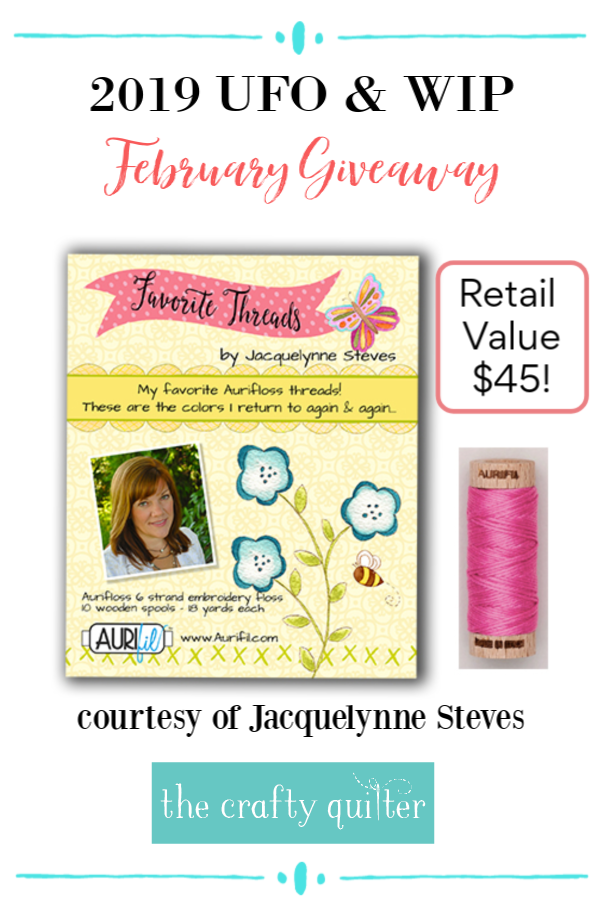 I was so impressed with the variety and number of finishes in February.  You guys are amazing!  If you didn't get a chance to see them all, you can find the link up here.
I'll be unveiling my UFO & WIP project for March on Wednesday.  I'll see you then!