April 2019 UFO & WIP Challenge winner
I have a winner for the April 2019 UFO & WIP Challenge. We had an impressive 56 entries in last month's challenge! The winning number (chosen randomly) is 45, June B. She completed this beautiful Vintage Picnic Quilt for the month of April and just in time for the warm weather!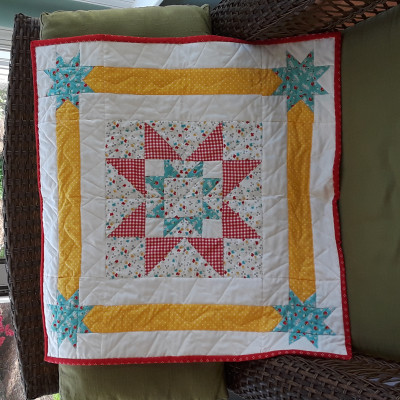 Congratulations, June! You will be receiving a $30 gift certificate from Fat Quarter Shop along with a few goodies from me. If you love the Vintage Picnic Quilt pattern that June used, you can find it at the Primrose Cottage Etsy Shop.

I can't believe we're already a week into this month! Do you already have a UFO or WIP picked out for the May challenge? I'm going to put the binding on a BOM quilt from two years ago and continue to work on a busy book for my granddaughter.
For May's challenge, the winner will receive an Olfa 40th Anniversary limited edition rotary cutter, two half-yard cuts of Freshly Picked by Katie Doucette for Wilmington Prints, and a tea towel calendar from Moda. This month's prize is sponsored by me and the treasures I found in my clean sewing room! The May link-up will be open on Sunday, May 26.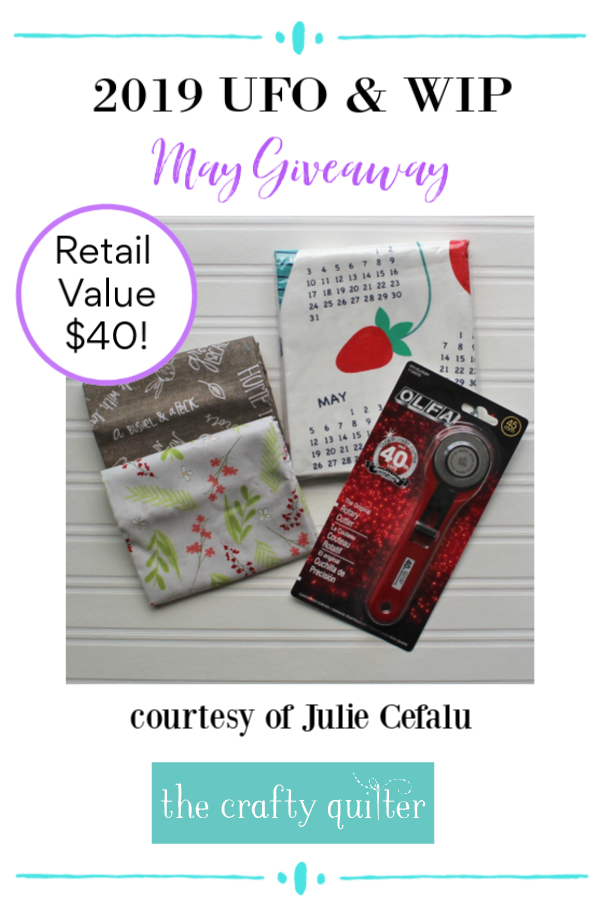 I will have the May Sew Thankful Sunday blog post ready by the weekend. Along with visiting granddaughters came a cold virus which they left behind (with me). Totally worth it though! I'll have some pictures to share and my Frixion Pen blog post coming soon.
Don't forget, Mother's Day is right around the corner. If you're looking for a great gift for someone special (maybe even yourself), give the gift of creativity. Get 3 months Bluprint for 50% off and unlock thousands of classes! PLUS a gorgeous bouquet from Bouqs for just the cost of shipping.