Today is the first day of Fall! I love this time of year. It must be time for a pumpkin spice latte! I've already got the Fall decorations out, and I just finished the cutest little mug rug inspired by the season. I'll give you a quick tutorial on how to make one next week!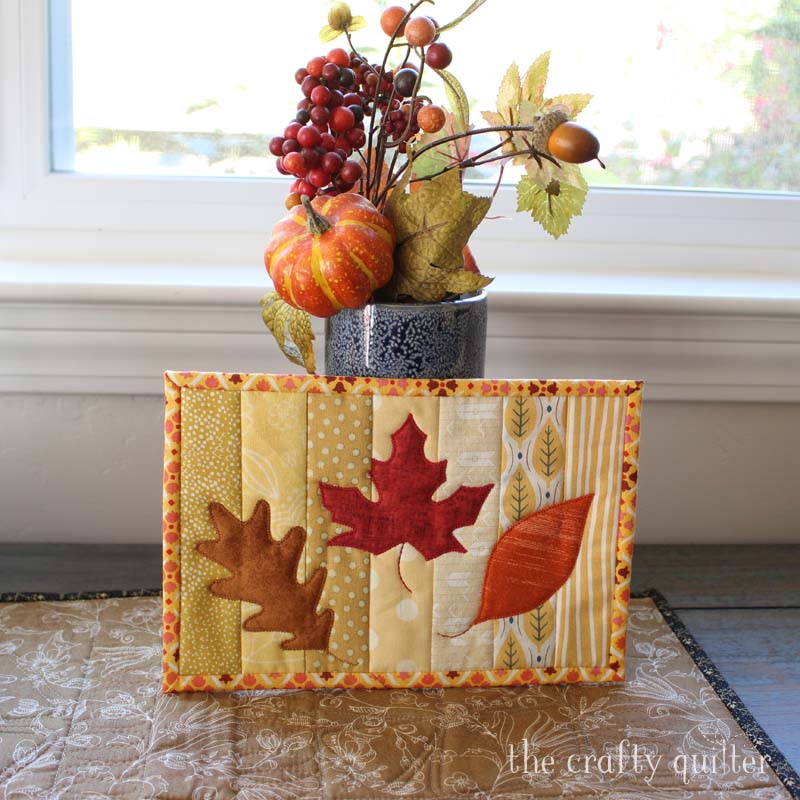 I was able to spend most of Sunday in my sewing room. It was such a treat to work on a few small projects, just because. I even got most of the quilting completed on my UFO for this month.
One of my favorite patterns that I've designed is the Patchwork Pumpkins Wall Hanging. If you're interested, you can purchase the pattern in my Etsy shop. It contains 11 pages of instructions and includes raw edge applique and turned edge applique with plenty of photos to help you along.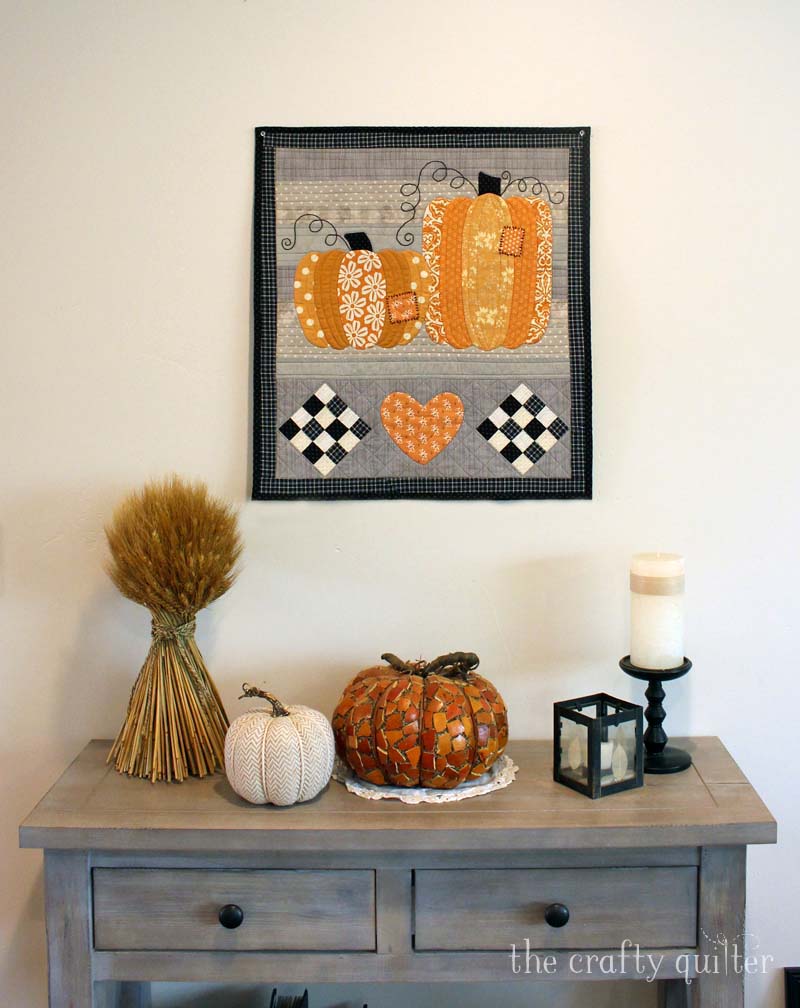 That's it for now. I hope you're having a great Monday, and I'll be back on Thursday for a Fat Quarter Shop Sew Along!