September's UFO & WIP project & prize sponsor
Hey guys! It's time to pick out a project to finish for September's UFO & WIP challenge! You'll definitely want to play along this month as I have a fabulous prize sponsor lined up for you. Keep reading for more details.
My September project(s)
If you've been joining me this year, you must be glad to have some items checked off your UFO and WIP list. I'm going to finish the Modern Plus table runner that I skipped over in July. I need to baste, quilt and bind it.
I also need to finish a sample for my upcoming class, Plain & Fancy, which is a pattern by Coriander Quilts that I'll be teaching at The Granary. I have one block completely finished and the other Dresden blocks are made.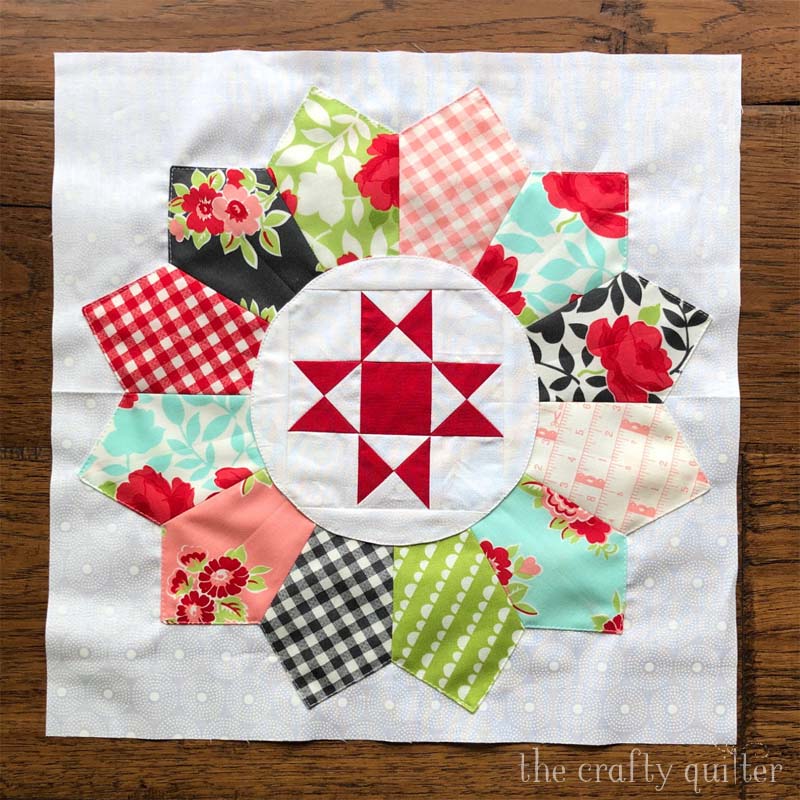 If you're choosing an unfinished project for this month based on the All People Quilt UFO Challenge, then you'll be working on number twelve.
September prize sponsor
I'm really excited about this month's sponsor and prize package. Heather at Purple Hobbies has generously donated five products from her shop with a retail value of $64!
I've come to know Heather through the quilt shop I work at, and she is a very clever and resourceful lady. She has developed some tools for quilters that are designed to make sewing easier and more efficient.
The first tool is the BladeSaver Thread Cutter. This handy gadget uses your old rotary cutter blades to create a thread cutter to use while chain piecing. I love mine and use it all the time.
Heather's Magnetic Pin Cups hold your pins upright so that you don't get poked! Plus they have a lid so that you can store them safely for traveling to class.
The other products include a Jelly Roll Binding Tool (which I've used and love), an adjustable Binding Folder Clip (helps to fold the binding as you iron), and Pinnable Quilt Block Markers to keep your quilt pieces and blocks organized (so helpful).
A big thank you to Heather at Purple Hobbies for sponsoring this month's UFO & WIP Challenge! In order to be eligible to win, just finish a project this month and add a photo of it to the link up which will be open on September 28 in a separate blog post. Available to US and Canada only due to shipping costs.
I hope you're having a great week. I'll be in Lincoln, California, teaching two classes at Sew Katie Jean's on Wednesday and Thursday. I'm so excited! Happy Quilting!