Fall is just starting to make its presence known around my house. The temperatures in the Bay Area of California are cooling to the 70's and low 80's during the day and hovering around 58 degrees C at night. We just pulled the last of our tomato plants, and we're still waiting for our peppers to finish maturing. The hydrangeas have turned into a beautiful palette of mauve, wine and pale blush.
We have three Monarch chrysalides that will become beautiful butterflies any day now. Mr. Crafty Quilter is still finding Monarch caterpillars in our backyard milkweed plants. We have become their guardians as we check on them daily to watch their progress. Nature isn't always kind to them, but that's part of the journey. We help when we can and hope they make it to their final winter destination along the California coast.
I finally brought out the fall decorations on Saturday. I love decorating with all things Autumn! My favorite addition this year is my Moda Stitch Pink quilt that I made in October of 2020. It's folded and draped along the back of our couch. The free pattern is still available at Moda Fabrics.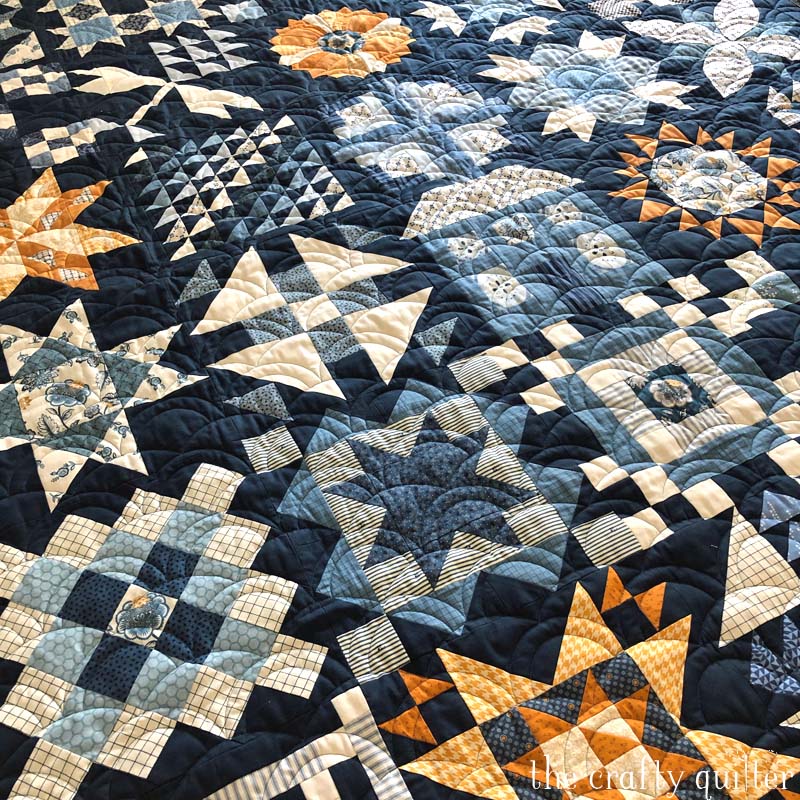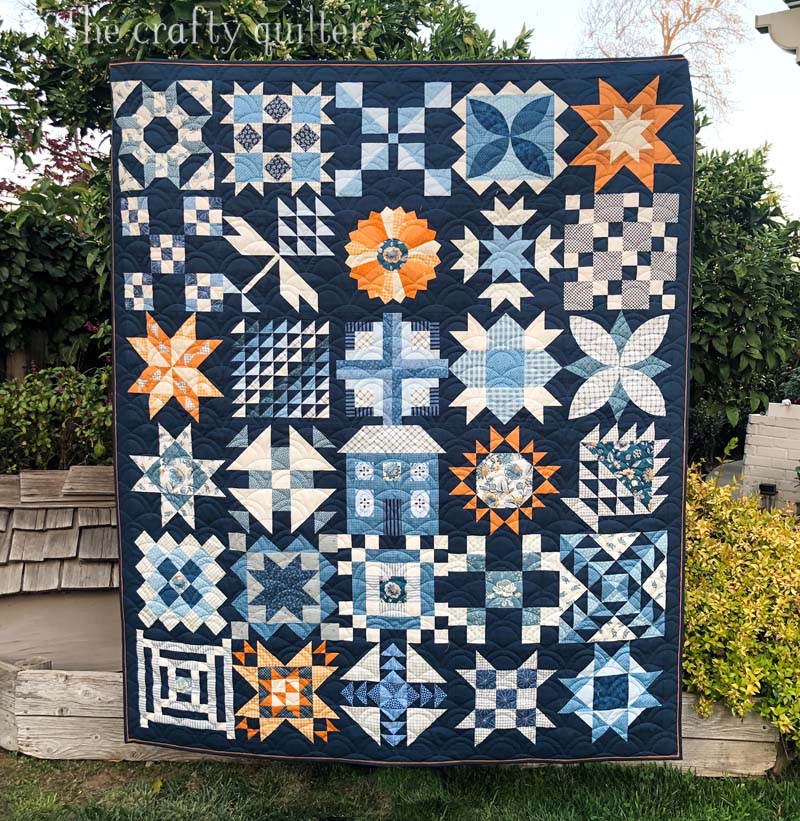 I'm starting to crave the flavors of pumpkin and cinnamon. I love a good cinnamon spice tea and some homemade pumpkin bread. I just purchased a vanilla & cinnamon scented candle – so good! And then there's that gorgeous fabric in the background!
Let's talk about that fabric, shall we? It came in today's mail from Lo & Behold Stitchery. Eeek! I splurged and purchased a 30 piece bundle of 1/4 yard cuts. Aren't they so delicious looking? I'm just going to admire them for now and ponder the possibilities. (I'm thinking a scrappy log cabin).
I found a #Fallquiltparade hashtag on Instagram and loved seeing all of the gorgeous fabric and quilts. I joined in for a few days. One prompt was favorite Fall fabric and I posted a picture of Kismet fabric by Sharon Holland for Art Gallery Fabrics. I've been using this fabric collection to make the Red at Night 2 BOM that I'm co-teaching at The Granary Quilt Shop. It's going to be beautiful when it's finished!
---
That's how Fall looks in and around my house. It's really my favorite time of year! I hope you're enjoying the changing of the season in your neighborhood. Have a wonderful week!