Summer quilt projects and grandkids
It's not officially summer yet, but it sure feels like it outside. I think it might be time to find a summer quilt project to start. Actually, I know what my next project is going to be – a baby quilt! Yes, my daughter is expecting child number four this August. They are keeping the gender a surprise, so I'm debating on waiting until the baby is born to make the quilt or diving in with a gender neutral theme. Either way, we're all very excited!
Speaking of grandchildren, we finally got to take our trip to Austin to visit them all. They are moving to a bigger house this weekend, so we were able to help them get things ready. Plus we attended Clara's dance recital which was three minutes of total preciousness.
I haven't decided if I want to make up my own pattern for a baby quilt, or look through my quilt books and scour the internet for a pattern. I guess I should start by looking for something that is already done and if I don't find anything I like, I can create something myself.
The last baby quilt I made was for our grandson, Ben. I love the color and simplicity of this quilt – I used the Glacier Modern Quilt Pattern by Jennifer Meakins. Star patterns are so versatile especially when you adjust the color palette to suit your needs.
Besides a baby quilt, I'll be trying to keep up with all of the BOM projects that I'm participating in. I just finished month 5 of last year's Strawberry Garden Mystery BOM by Fig Tree Quilts. It feels good to work on something "summery".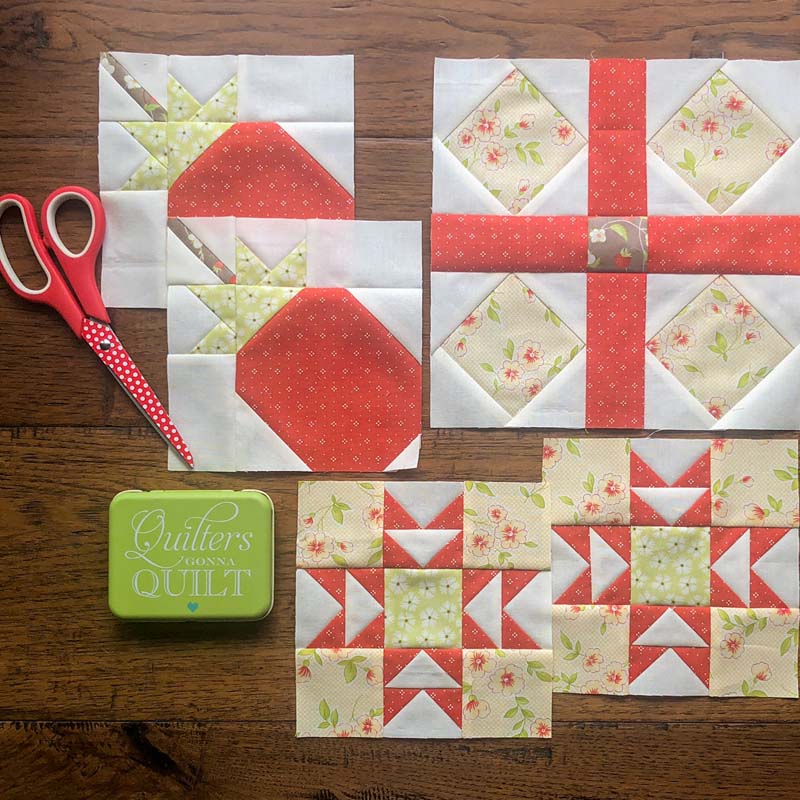 How about you? Do you have any good summer projects in the works? If you need something that screams summer, you can check out my Summer Fun Wall Hanging from 2018. This was a free quilt along and all of the instructions are part of a series of weekly tutorials. This one will be hanging up in my sewing room soon.
Thanks for stopping by and happy quilting!