Tips for Selling Handmade Items at Craft Fairs
I'm very excited to introduce you to guest-blogger, Abby Holt of Craftability. She has some great ideas and tips for selling your handmade items at craft fairs. I'm sure many of you have enjoyed going to your local craft fairs and possibly thought about having a booth of your own. Today's blog post is loaded with great information to help you make that dream come true.
Introducing Abby
Hello, I'm Abby Holt! Let me tell you a little about myself. I'm what you consider a "crafty" person, impressing my classmates and teachers with the best school project posters, creating my own Halloween costumes, and using my calligraphy skills to make some extra cash in college. I have a knack for seeing something and being able to replicate it, plus I always enjoy a challenge. I created Craftability to inspire people to put their crafting abilities to good use, whether it's painting, jewelry-making, quilting, or calligraphy.
Tips for selling handmade items at craft fairs
If you work as a professional artist, consider attending craft fairs or art shows to sell your handmade items in person. Few things are more rewarding than watching people admire your products and pay for them right in front of your eyes. Exclusively selling only just can't compete with this feeling! Of course, attending a craft fair isn't a guaranteed success. It's entirely possible to leave the event without selling enough inventory to cover the costs of being there. Here are some tips to help you enjoy success at your next vendor show!
Consider Your Legal Obligations and Business Structure
Let's get the 'boring' part out of the way first. Make sure you're set up to sell goods legally and keep accurate tax records so you can report your income properly when tax time rolls around. You'll need to register your business, select a business entity, and obtain the correct licenses and permits to sell your art locally. Consider registering your business as an LLC to limit your personal liability and protect your assets while gaining beneficial tax advantages. Learn how to start an LLC in your specific state and take advantage of online formation services so you can avoid the lawyer fees. There are many options available, so be sure to read reviews to find the best LLC service.
Create a Budget
Attending an art fair comes with several costs. SmartAsset explains that a booth at a craft fair typically costs between $200 and $300, though you can find cheaper options at smaller events, especially if you live in a less expensive area. Some craft fairs are juried, meaning that vendors must apply for the privilege to sell there. These fairs come with application fees and typically higher booth costs.
You may also have to pay for a table and chairs, decorations, branding materials, and any giveaway items you will use to attract visitors to your booth. Remember to account for the cost of your own time as well as your travel expenses!
Focus on Branding Your Display
Branding your fair booth is essential for capturing the attention of visitors. Think about what you want to tell your customers and try to decorate your booth in a way that aligns with this message. Creating a logo is a great place to start. Design an eye-catching logo with your desired colors and fonts. Once you have your logo, you can create matching branding materials like banners, signs, and price tags to align with your brand and keep your booth feeling clean and cohesive.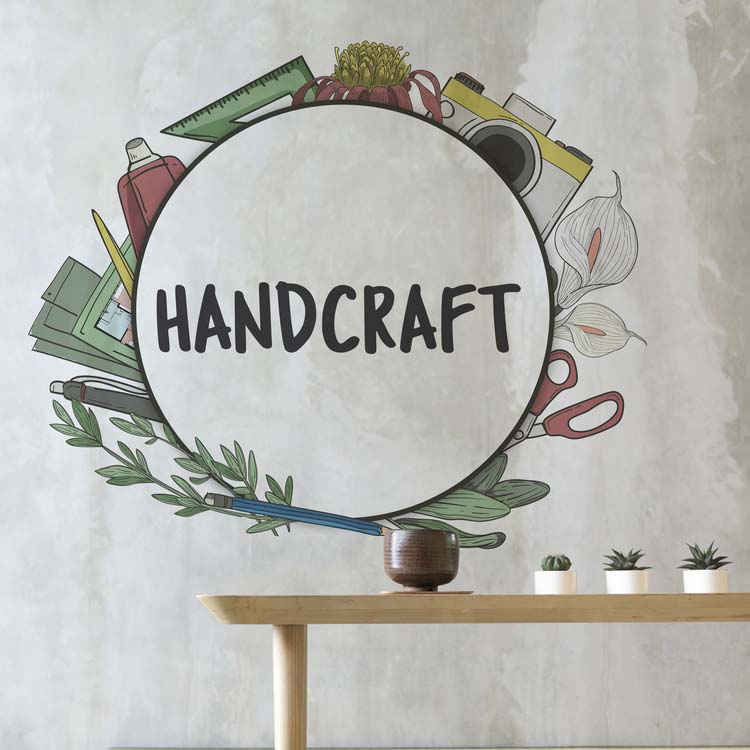 Bring the Right Amount of Inventory
Bringing the perfect amount of inventory to an art fair can be tricky. Bring too much and your booth will feel cluttered and crowded. But bring too little and you'll miss out on potential sales. Cutting for Business explains three common ways to determine how much inventory to bring: based on vendor fees, based on your sales goals, or based on the number of people expected to attend. Try to spread your inventory across several price points so that you can offer something for every budget!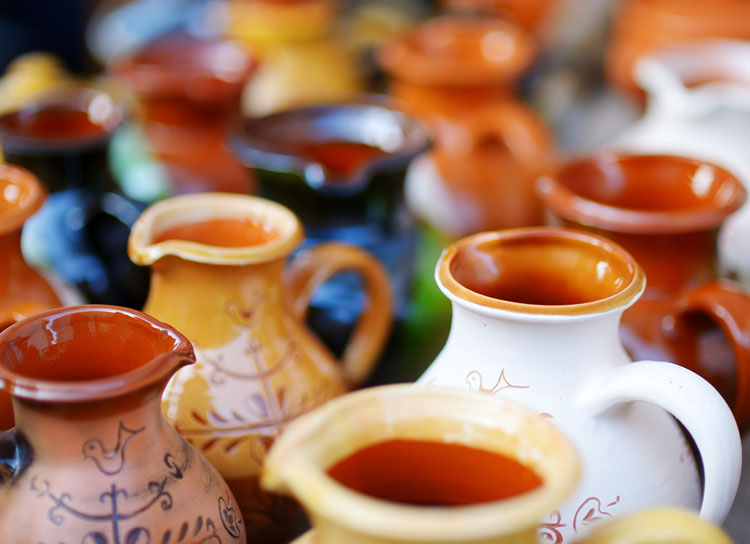 Invest in a Point of Sale System
While many people bring cash to craft fairs, it's smart to invest in a point of sale (POS) system. A reliable POS system will allow you to accept credit cards! Plus, modern POS systems can sync with your ecommerce store to automatically update your inventory and maintain accurate accounting records. Using a POS at an art show also makes it easy to track your sales and determine your profits for the day.
Attending your first craft fair is bound to be a blast. Connecting with your customers in person is a great way to validate your business and gain a little boost in confidence. Start planning for the event well in advance so you have time to get everything done before the big day! This includes creating a budget, designing your display, registering as an LLC, tracking inventory, and investing in a POS system.
---
Thanks, Abby, for giving us those great tips for selling handmade items at craft fairs. It's not as simple as you might think, but with the right tools and information, we have a better chance of succeeding!