I had a short window of opportunity to visit the 2022 PIQF (Pacific International Quilt Festival) on Sunday. This yearly quilt show takes place at the Santa Clara Convention Center in Santa Clara, California, which is 15 minutes away from my house. It includes a merchant's mall, special exhibits, workshops, and a quilt competition. I don't know about you, but I love seeing beautiful quilts (and a little shopping)!
PIQF 2022 Photos
I took photos of some of the main competition winners along with quilts that caught my eye. I only had a few hours, so these photos represent a small sample of the many works of art. I hope you enjoy this glimpse of PIQF!
Best of Show
1st Place Traditional
1st Place Innovative
1st Place Mid-century Mod
New Quilts of Northern California, 1st Visual Impact
Best Sewing Machine Workmanship, Innovative
Best Sewing Machine Workmanship, Traditional
3rd Place, Traditional
A few other quilts that caught my eye
These next quilt photos grabbed my attention because of their use of color. Again, this is just a small sampling of many beautiful quilts. I wish I had time to photograph them all!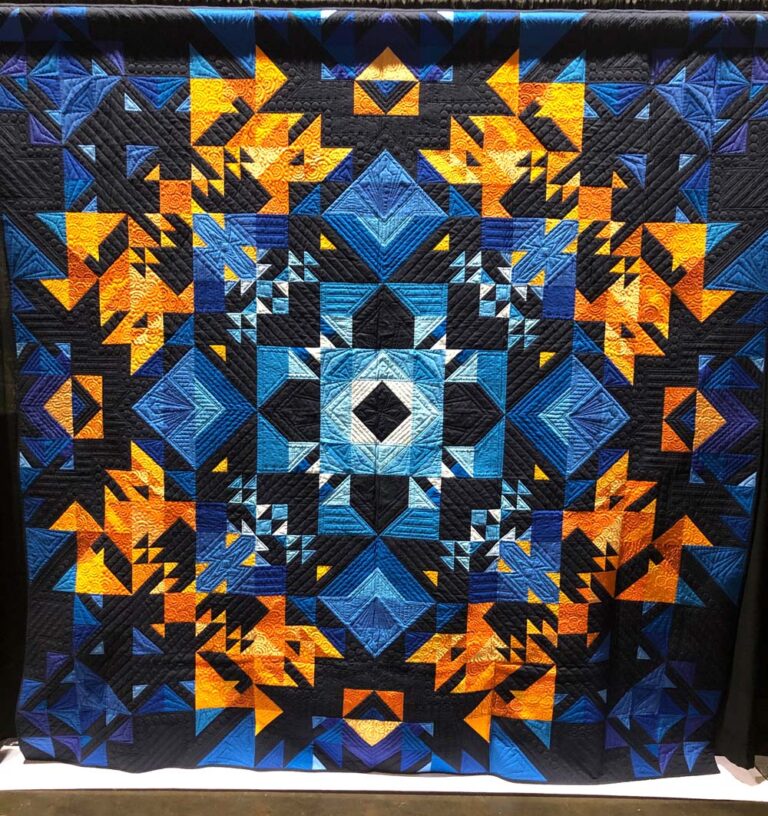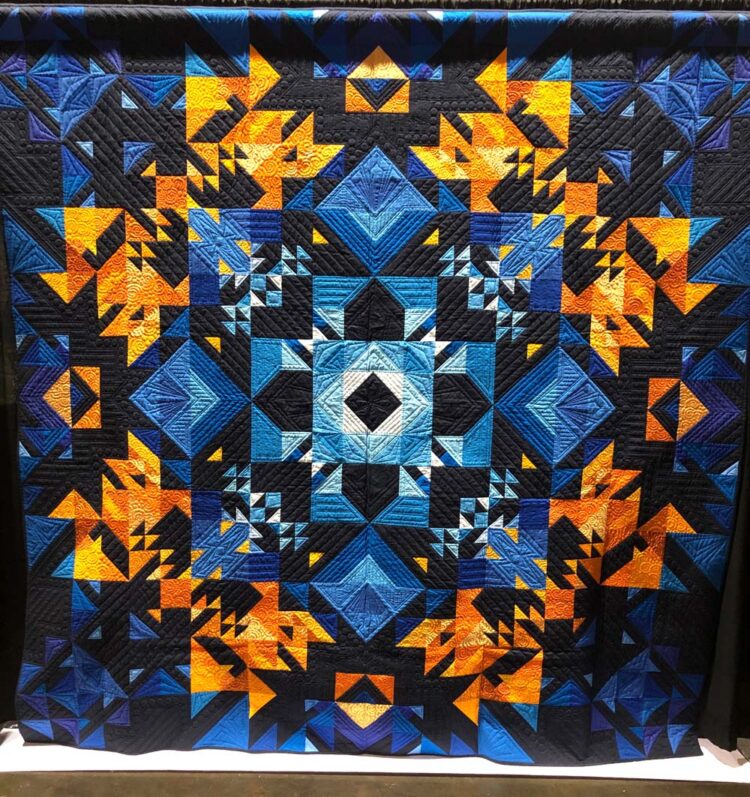 Special Exhibit: Princess Diana Cherrywood Challenge
Each year, Cherrywood Fabrics hosts a challenge to create a unique work of art that honors someone special using their fabric selections. This year, they chose to honor Princess Diana. Below is a small selection of the quilts entered.
---
It was a quiet time of day when I went to PIQF, and I was able to see many of the competition quilts in my short two-hour visit. I was also happy to see some familiar faces among the vendors and some new additions, too. I met Shelley Cavanna of Cora's Quilts whom I have admired for many years. Shelley designs fabric for Benartex and I participated in a blog hop to celebrate her first fabric line, Gloaming. She also just released her second book, Barn Star Sampler, which includes 20 quilt blocks and 7 quilt designs. Shelley's style is fresh, bright and modern, and I love her work (plus she's as sweet as can be).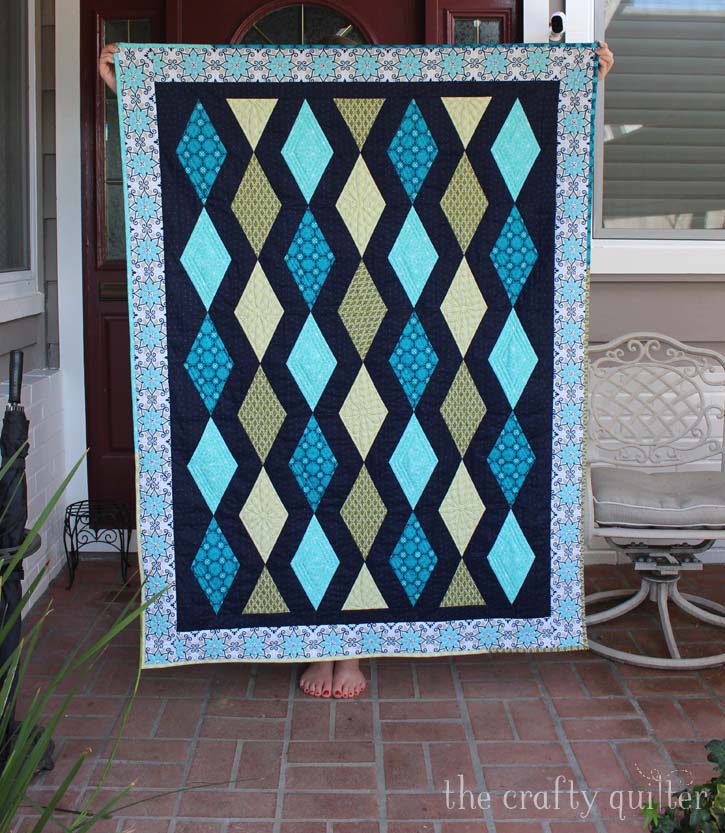 I hope you enjoyed that little glimpse of Pacific International Quilt Festival. It was a smaller show than the past 31 years which, I think, can be attributed to the pandemic. Hopefully, it will rebound and grow as each year returns to normalcy. If you're ever in the Bay Area during the second week of October, you should definitely plan to attend.