Some favorite quilts from PIQF
Everybody loves a good quilt show, so today I'm sharing some of my favorite quilts from PIQF (Pacific International Quilt Festival). This yearly show takes place in October and is held in California at the Santa Clara Convention Center. Fortunately for me, I live about 15 minutes away so it's an easy go-to.
PIQF has a merchant mall, quilt competition, special exhibits and lots of classes. I didn't take any classes this year, but I did some shopping and enjoyed seeing all of the quilts. I attended the first day of the show which was very busy. I spent most of my time visiting the vendors and had fun shopping (just a little). On the last day of the show, I went with the intention of taking photos and seeing all of the competition quilts and special exhibits. This is usually the quietest day of the show, so I was able to get some pretty good pictures.
Below are some of the quilts that caught my eye starting with the competition quilts (in no particular order). Some of these are ribbon winners and some are not. If you keep scrolling down, you'll see the special exhibit quilts. I hope you enjoy them all!
PIQF 2023 Competition Quilts
I have taken great effort in recording the name of the quilt and the artist's name. You'll find that information at the bottom of each photo. If there are any errors, I apologize in advance. For the sake of time, I'm not providing any extra information such as who won what ribbon or the techniques used in each quilt. I don't have a picture of the Best of Show quilt, because there was always someone in the way. You can find a full list of competition winners here.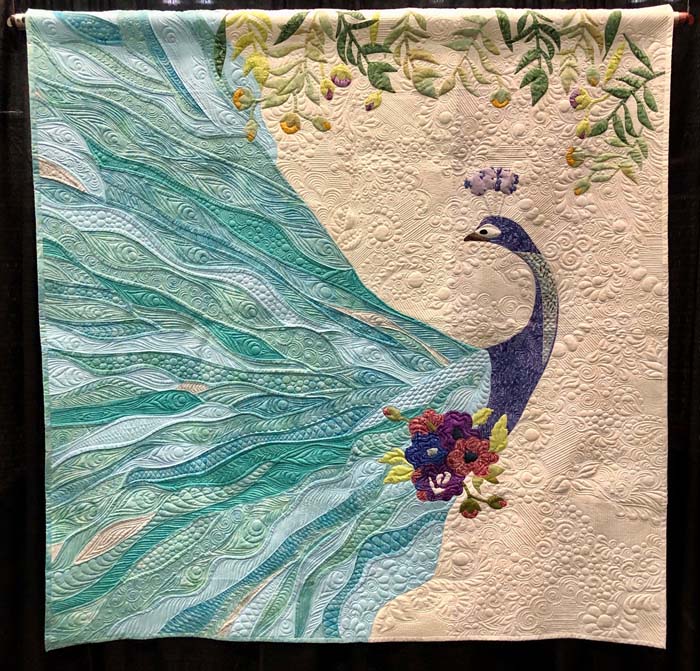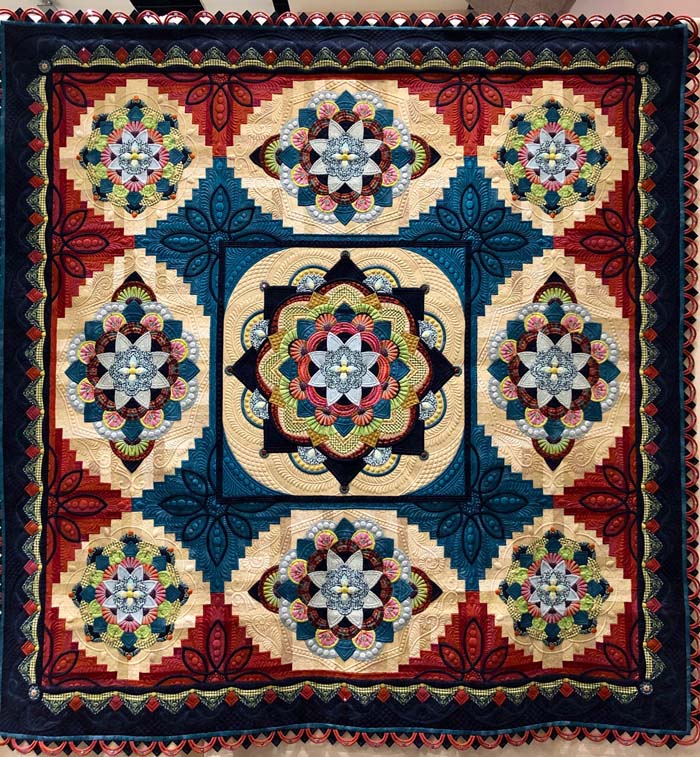 Special Exhibit Quilts
There were quite a few exhibits at PIQF, but I only had time to focus on a few. I wasn't good at recording the details of these exhibits and now I can't find the information anywhere online. I can tell you that the first group of photos are Art Quilts by Caryl Bryer Fallert-Gentry. Her quilts really draw you in. The second group come from Fabric Portraiture of the African Diaspora: Quilts by Uzoma Samuel. These quilts are beautiful with fascinating details.
Art Quilts by Caryl Bryer Fallert-Gentry
Fabric Portraiture of the African Diaspora: Quilts by Uzoma Samuel
I'm so lucky to have seen these quilts in person. There's nothing like a quilt show to inspire your creativity! I hope this sampling of beautiful quilts from PIQF has done the same for you.