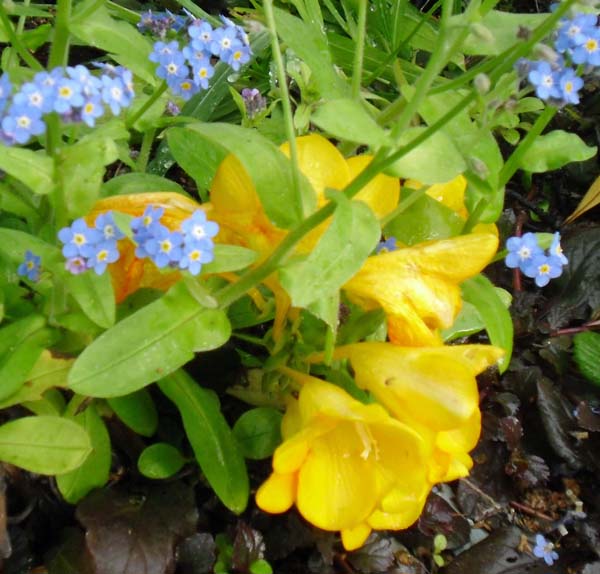 I love it when the spring flowers start to bloom! Today's weather is textbook spring – windy, sunny, cloudy, rainy, and cold all in one afternoon. Well, maybe not the cold part so much in California.
I took these pictures in my yard today. I already missed most of the daffodils that came up.  I have a vegetable bed and there are pansies popping up everywhere! I didn't have to purchase them or get my hands dirty – they are growing wild from last year's seeds. I love it!
One of my favorite color combinations is green and purple. Nature has got it all figured out.
And my favorite two colors since childhood are green and yellow. The freesias in the following picture are calling my name!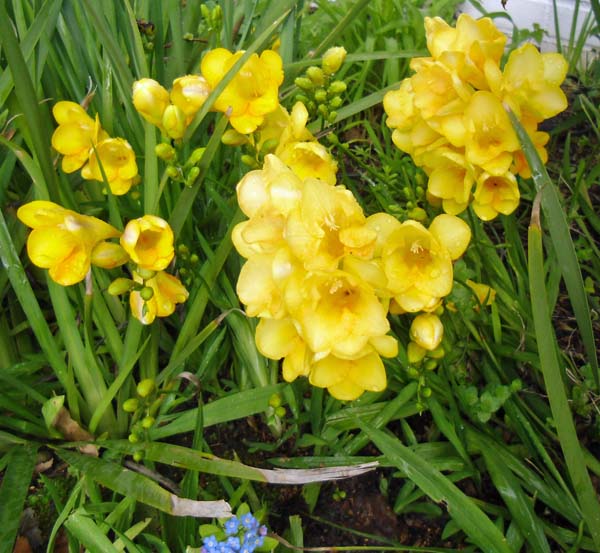 And there are purple muscari and blue forget-me-nots that are in the competition.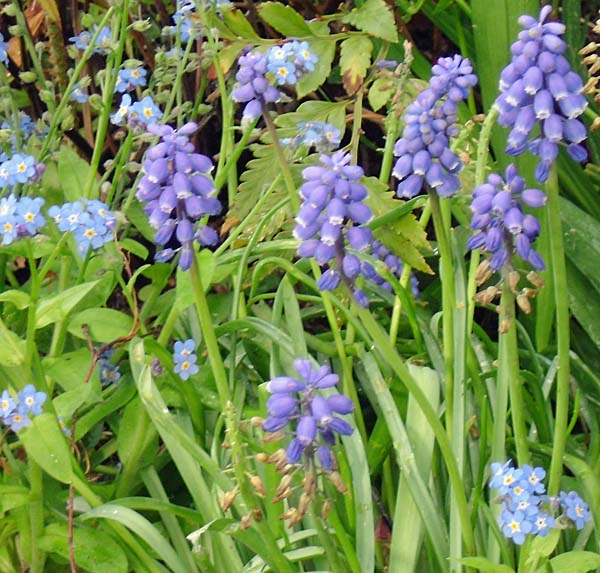 All of this beautiful spring color makes me want to create something springy with my fabric stash, and I'm thinking quick and easy. And I'm thinking yellow and green:
And maybe something purple, green and blue:
I'll share my project with you in the next few days. But I can tell you now that it doesn't require a sewing machine or a rotary cutter or math!
In the meantime, you might want to start collecting some of these:
You're going to need a variety of "recycled" jars for this project. Stay tuned!