I let it go an extra day, but I do have two winners of my Quilter's Motto give away!
The first prize, which is the Quilter's Motto panel (printed) plus a mini-charm pack from Moda, goes to #18, Jenelle!  Congratulations, Jenelle!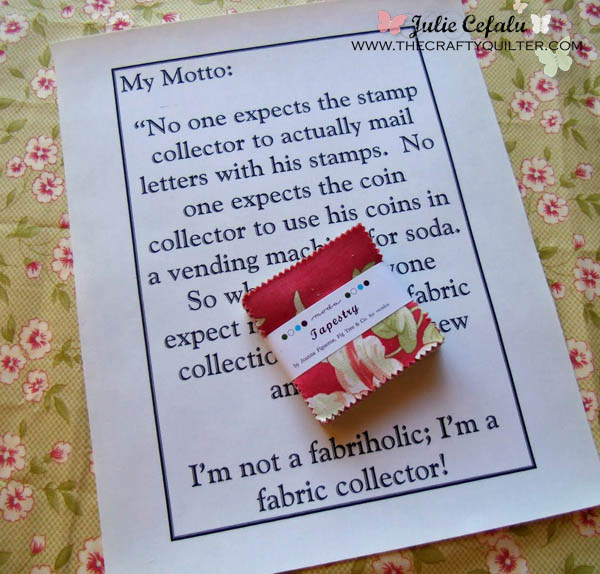 The second prize which is the completed Quilter's Motto wall hanging goes to comment #9, Sharon B! Woo Hoo!
I'll send out an email to both of you to get your mailing address and get those out to you right away!
I used the True Random Number Generator to pick the winners, but I don't know how to put the screen shot of the winning numbers on my blog.  You'll have to take my word for it!
I'm so terrible at this – I really wish that everyone could be a winner!  Thank you so much for participating and for all of the lovely comments.  It's such a gift to me that you're all reading and (hopefully) enjoying my blog!
Have a happy day!
~Julie