Sew Thankful Sunday: 01-13-2013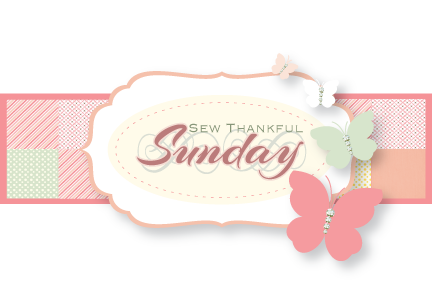 Today, I am sew thankful for my cute little blog banner (above) and my new blog button (side bar) and I'm especially thankful to Heather Rolin of Individual Blog Banners who created them for me!   She even made a blog signature and "thank you" ad to boot!  These things are so challenging and mysterious to me, so it's nice to let someone else do the work.
How many of you have discovered Pinterest and love it as much as I do?  I use it all of the time which is really something for someone who doesn't use social media much at all. Well, that's a bit of an oxymoron.  I suppose Pinterest IS social media. If you're unfamiliar with Pinterest, I suggest you check out this article:  How to Use Pinterest.  If you're already hooked, I invite you to:
I have recently created a new board on Pinterest called "Block of the Months & Quilt Alongs 2013".  You will find just about every current BOM and QAL pinned there.  I hope you check it out, because it's a great reference tool and you might be inspired to start a new project!
For those of you who don't have Pinterest, I will list some of them here for you.  Just click on the button and it will take you there: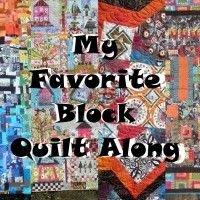 Don't ask me how many I'm joining.  Well, o.k.  I'll tell you.  So far I'm doing three BOM's.  Well maybe four.  And I'm thinking about joining a quilt along, but haven't committed yet.  Do they have therapy groups for people like me?
Finally, I am also sew thankful for It's Sew Emma, especially their free patterns!  Kimberly Jolly began this pattern company in 2011 on top of being the founder of the Fat Quarter Shop!  They recently introduced this free pattern, Geo Stars Table Runner.  I love it!
Thanks for joining me today on Sew Thankful Sunday.  It's my day to pay tribute to all of the other bloggy goodness going on out there!  I'll be back in a few days to kick off my "Christmas Once a Month" series!
Have a wonderful week!