Red, White & Blue Inspiration
Happy 4th of July to those of you in the United States!  I have some red, white & blue inspiration to "fire" you up for the holiday weekend.
This is one of my favorite quilts that you have seen here before.  It was a long overdue finish from last year, Oh My Many Stars: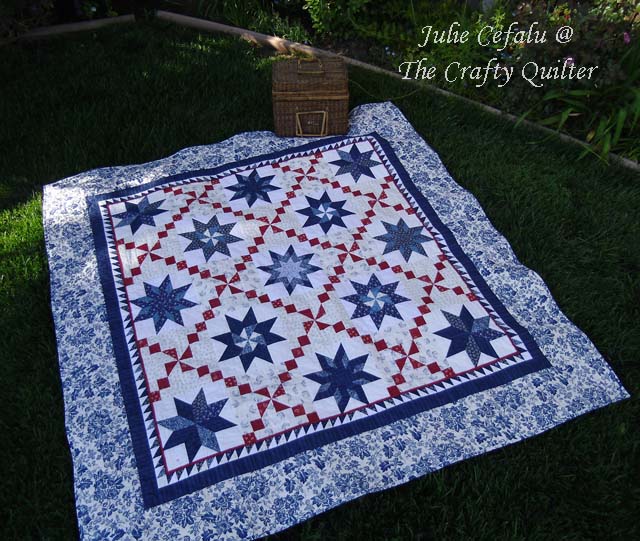 Several years ago I made this table runner as a sample for a class.  I also did a tutorial on How to add a flange to your quilt, using it as my example:
I made a patriotic version of a Christmas table runner which was my stop for the Christmas In July Blog Hop that I hosted last year.  This is really easy, especially if you have some mini charm packs in your stash!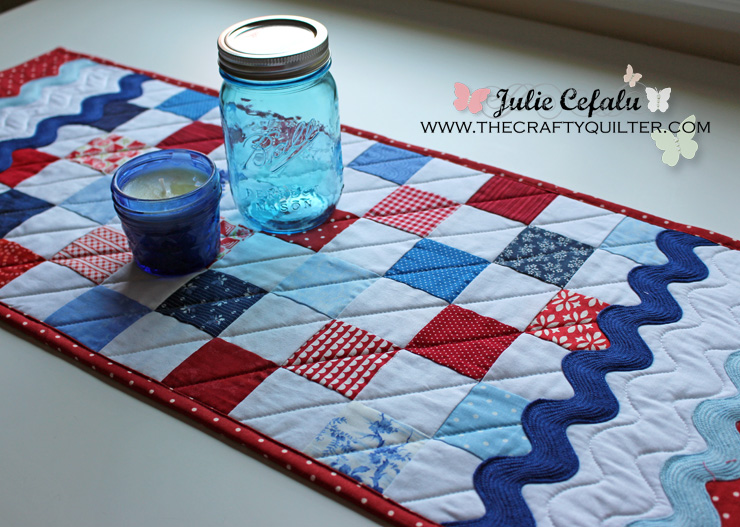 And here are a few oldies from my Americana phase.  I still love this beautiful Star of Bethlehem quilt:
And this little flag wall hanging is so cute with its simple qpplique:
I wish you all a safe and happy 4th of July!  I'll be back on Sunday with the latest Sew Thankful Sunday post.