The Mug Rug Crumb Catcher
I'm happy to introduce the Mug Rug Crumb Catcher. It's small but mighty!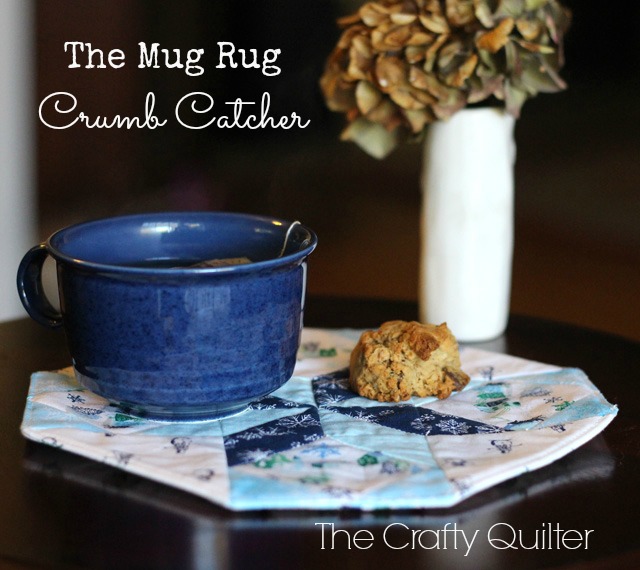 It's the perfect size to hold a cup of tea and your favorite cookie(s).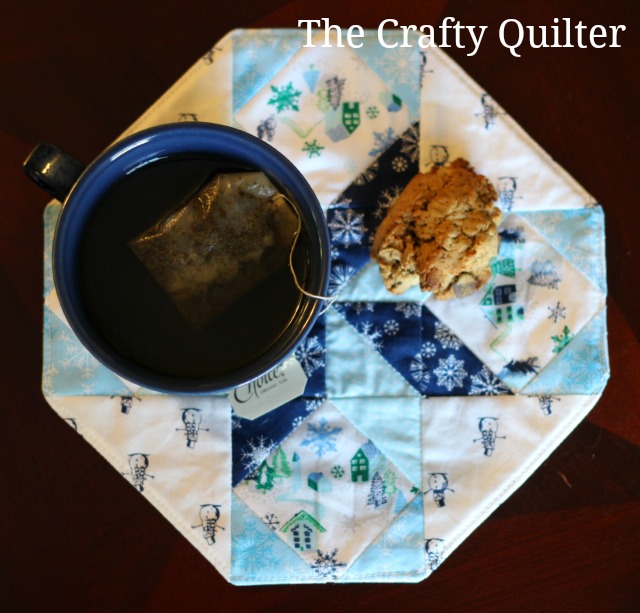 This mug rug is the smaller version of my Cookie Plate Crumb Catcher that I made last year.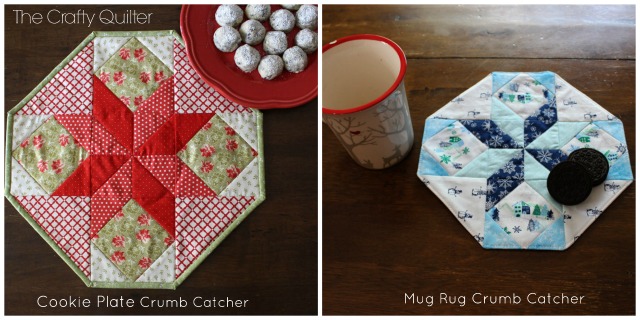 The finished size of the mug rug is 8 1/2″ in diameter. It would also make a nice candle mat or vase pad, but I like the mug rug idea myself.
It was easy to make this mini version. I just reduced the size of the units from 5 1/2″ (unfinished) to 3 1/2″ (unfinished). Here are the sizes that you'll need to cut for the mug rug version. You can find the updated pdf version here: Cookie Plate Crumb Catcher
The other change I made is the way I finished the smaller version. Instead of binding around all of those corners (8!), I layered, then stitched around the outside edges and left an opening on one side for turning right side out.
Here is how I layered the pieces:
Then I stitched 1/4″ from the raw edges (pivoting at the corners), leaving an opening on one side.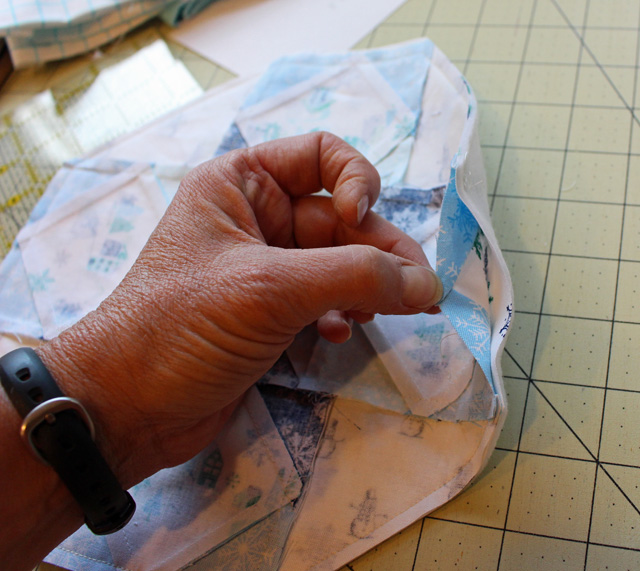 Turn right side out and then top stitch near the edge all the way around.
Next, I stitched in the ditch along the main seams. It was quick and added a little stability to the finished product. Here's what it looks like on the back:
I love that star shape! This is a quick project and makes for a great gift for the holidays. Plus is keeps those Oreos from making a mess!
I hope you get a chance to make some of your own. It's always nice to see what others create, so use the hashtag #mugrugcrumbcatcher on Instagram so we can all see!