January's UFO project and a GIVEAWAY!
As you know from my previous post, I'm going to work on finish one UFO each month in 2016.  I'm going to have a link-up at the end of the month so we can see each other's accomplishments, and there will be a prize (or two), also.  I'll give more details next week.
January's project was selected with the help of All People Quilt.  They've chosen the number 2 for this month and, on my list, that turns out to be my "heart quilt".  If I could have hand-picked a project to work on, it would have been this quilt.  I'd like to have it finished for Valentine's Day.  I love it when the Universe listens to me!
I started this quilt last year.  It was a free tutorial for a Simple Heart Quilt from Allison at Cluck Cluck Sew.  It's already been basted, so I just need to quilt it and bind it.  It's so darn cute already (I hope I don't mess it up with the quilting).  I think I'll do wavy lines evenly spaced across the whole top.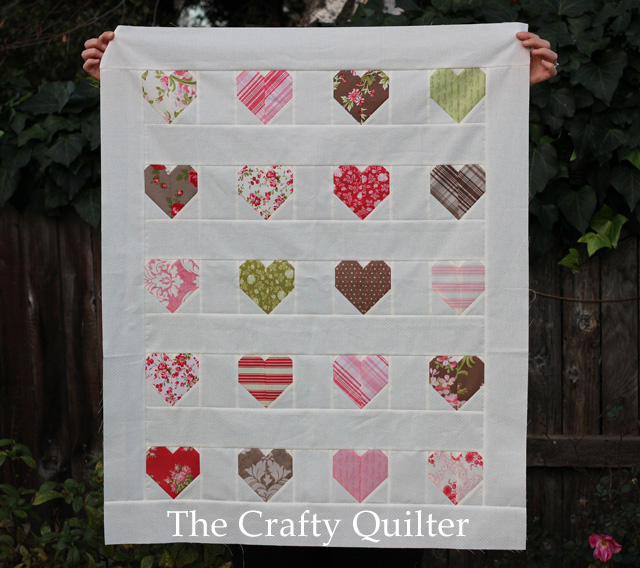 To help you get organized for 2016, I'm giving away a Quilter's Planner to one lucky reader!  Just leave me a comment and tell me what UFO (or new project) you're working on this month.  You have until the end of January 12th to enter (one comment per person).  Giveaway is now closed.  (Normally, I try to respond to all comments, however, the volume during giveaways makes it difficult to do so. Please know that I read each and every one and appreciate your thoughts!)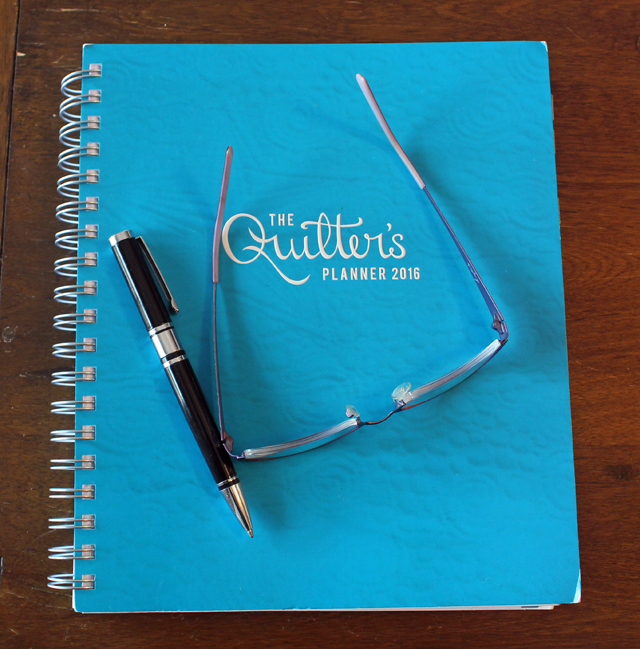 If you're not familiar with The Quilter's Planner, it's a fantastic tool to organize your personal, work and quilting life all in one place.  It's the "invention" of Stephanie Palmer at Late Night Quilter.  I absolutely love that this planner is made for quilters.  It includes block patterns, quilt patterns, graph paper and doodling pages, plus a quilter's reference section and planning pages.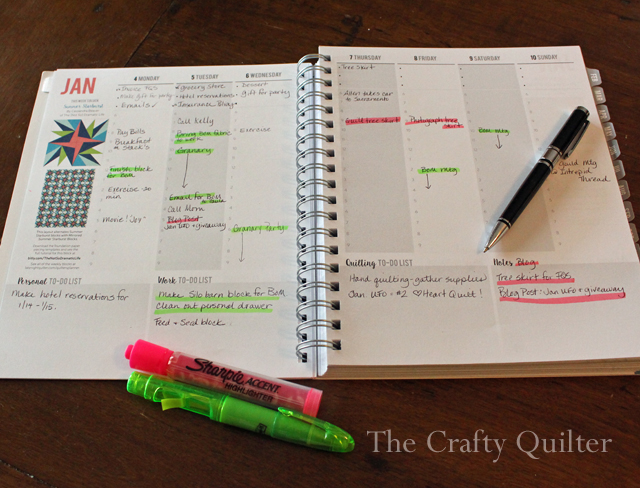 Here's to being organized in 2016.  Thanks for joining me today and good luck!