Sew Mama Sew contributor!
I've finally crossed one item off my bucket list and that is to become a contributor to Sew Mama Sew!  If you hop on over there today, you'll find my article: 7 Tips for Buying a Sewing Machine.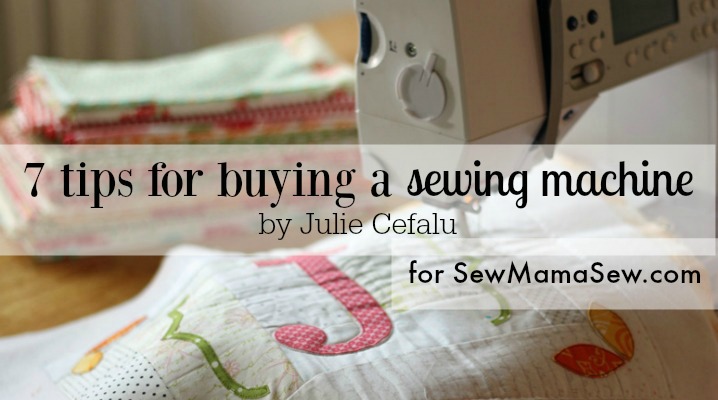 For most of us, shopping for a new sewing machine can be confusing and intimidating.  I know, it's a big purchase!  I'm sure you'll find some useful tips in my article and maybe you'll have a few of your own to share.  I'm always open to suggestions!
If you're visiting my blog for the first time, I want to say "welcome"!  Thank you for taking the time to visit.  I've just spruced things up a bit around here and I hope you like what you see.  A few things to mention:  the first Sunday of each month is Sew Thankful Sunday and I highlight lots of current tutorials that I've found in blog land.  I also share my own tips and tutorials from time to time, so make sure you subscribe (right sidebar) so you don't miss anything!
If you're a long time follower and reading this in your email (or rss feed), you should click over to my blog and check it out.  I've got a new theme, new logo and I've cleaned up my tutorials tab.  I'm still working on the "tips & techniques" and a few other housekeeping items.
Thank you to Beth at Sew Mama Sew for making my writing experience smooth and for making me feel welcome.  You guys are awesome!
I hope you're having a good week so far.  Happy Quilting!