Sew Thankful Sunday, May 2016
{I love the idea of "paying it forward".  I think the world would be a better place if we could spread some joy and acknowledgement of good deeds done by others.  I try to do that once a month for my Sew Thankful Sunday posts.  I highlight some great content that I've found on other people's blogs that I hope will inspire you and reward the originator by bringing traffic to their site.  If your blog has been mentioned without your consent, please let me know and I will take you off the current list of featured bloggers.}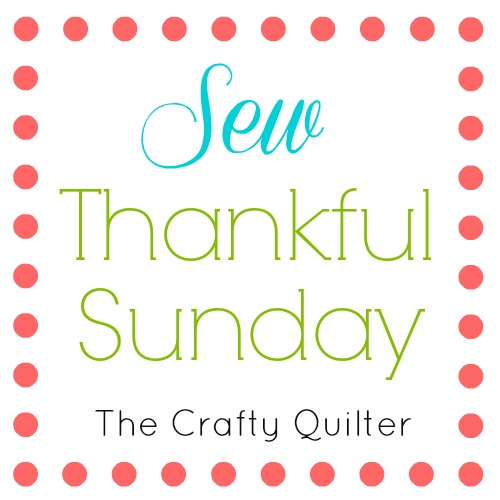 May is one of my favorite months of the year.  There are so many good things that happen this month, starting with Mother's Day.  It's a beautiful time of year, and Mother Nature's color palette is at its best right now in California.  I hope you'll find some new bloggers and designers to inspire you!

(Remember, you can click on any of the images in this post and it will open up a new tab to the associated link).
 I know there are a lot of Fig Tree fans out there, so you'll love the Sherbet & Creams Quilt Along going on right now.  You can use your own stash to make this project or purchase a bundle from Fig Tree.
2.  Try something new with your quilt sashings next time with this idea from The Cloth Parcel .  It's an easy way to add a secondary pattern to your quilts and take it to the next level.
3.  Part of the Simple Strips Quilt Along going on at We All Sew is a lesson on spray basting by Christa Watson.  This is another way of spray basting that looks interesting with good results.
4.  I love this personalized Elementary Tote Bag by Faith at Fresh Lemons.  It would make a great gift for a child or teacher!
5.  I know it seems early for Halloween, but you'll want to get a head start with the Spooky Delights Quilt Along at Fat Quarter Shop.  This spooky and sweet tablerunner was designed by Anne Sutton of Bunny Hill Designs, using her fabric line Spooky Delights for Moda fabrics.
6.  We all have scraps and Jodi Nelson at Pleasant Home is sharing how she saves, stores, organizes and uses the left overs from her quilting projects.  You'll find some great ideas and motivation to tackle that scrap pile!
7.  It's been Moda Mom's Week at Sew4Home and they've been sharing free tutorials plus some Mother's Day Printable Gift Tags.  It's not too late to whip something up for that special Mom in your life!
8.  You'll be able to keep things organized in the car with this Car Diddy Bag from Caroline at Sew Can She.  This is a free tutorial that looks functional and fashionable!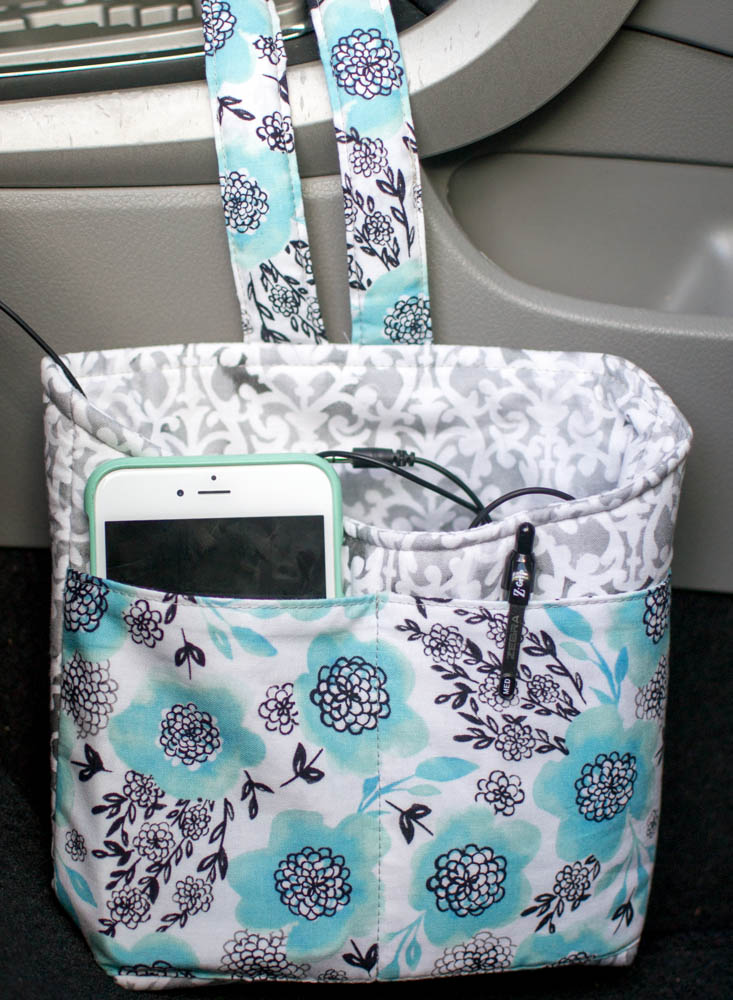 9.  Many of us use the services of a long-arm quilter.  Natalia at Piece N Quilt is a professional longarmer and she has made a list of 10 things you should know before having a quilt long-arm quilted.  It's a must read!
10.  I love to peak inside other quilter's studios and be awed and inspired.  You can do that, too, by heading over to Jenny's blog at Sew Kind of Wonderful and get a quilt studio tour that is sure to inspire you!
Thanks for joining me today.  I hope your month of May is full of beauty and creativity!