Glass Half Full Mug Rug, a free pattern!
Today, I have a free mug rug pattern to share with you! I've created the Glass Half Full Mug Rug and it's full of positive inspiration with a slice of cuteness.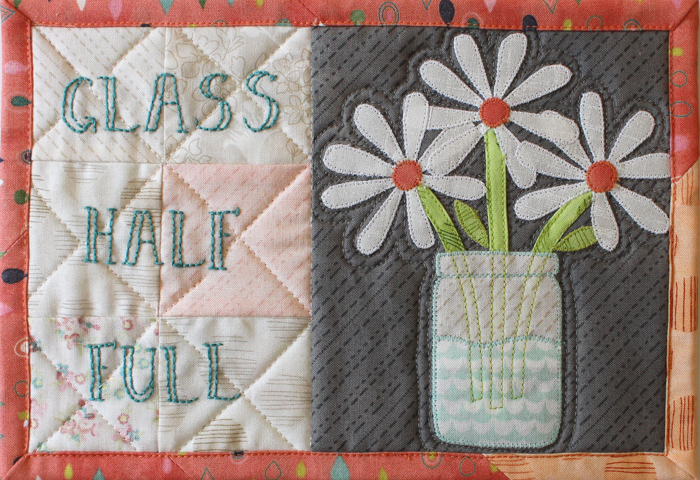 You can download the pattern here: Glass Half Full (make sure to print it out at actual size, no scaling.)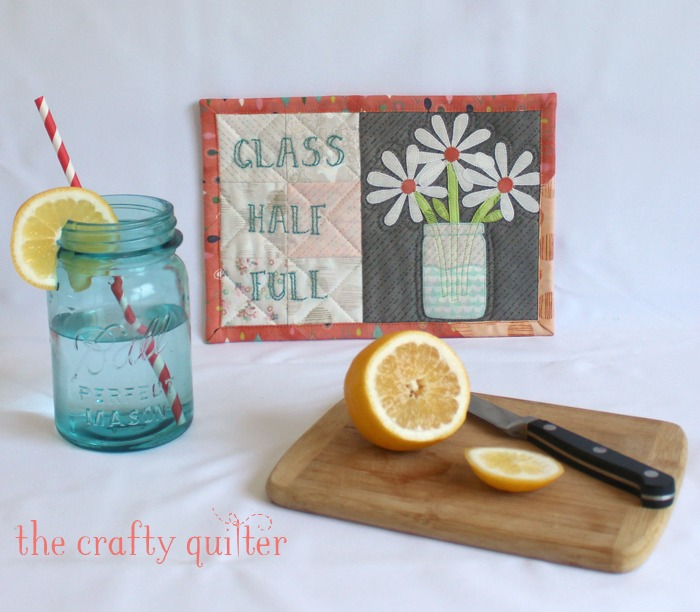 This mug rug has simple piecing, some applique and a little bit of embroidery. I'm still new to embroidery, but it's growing on me!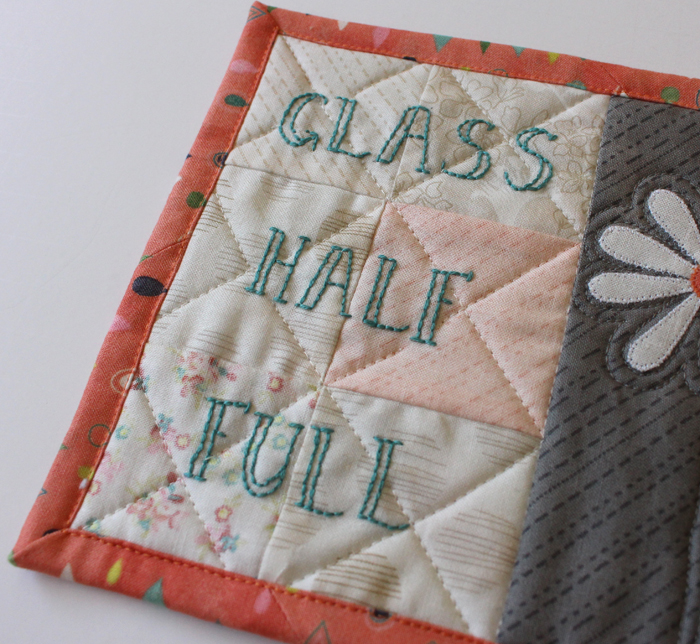 Don't you love the blue tinted mason jars? My mom gave me one and I use it for everything (except for canning). It works really well as a vase, and I thought it would look quite happy holding some daisies. And you know I love applique, so I sketched out my design and turned it into a cute little mug rug.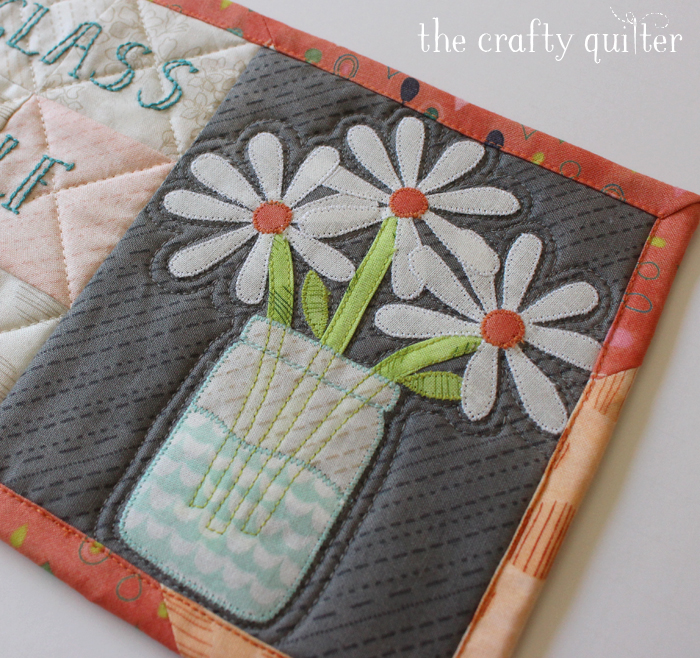 I used fusible raw edge machine applique for everything except the stems. I love bias stems, so I used my 1/4″ bias tape maker to make these. I stitched around the applique shapes with a narrow zig zag stitch and I used a straight stitch along the stems. I continued the straight stitch into the vase because I wanted it to look like you could see the stems through the mason jar.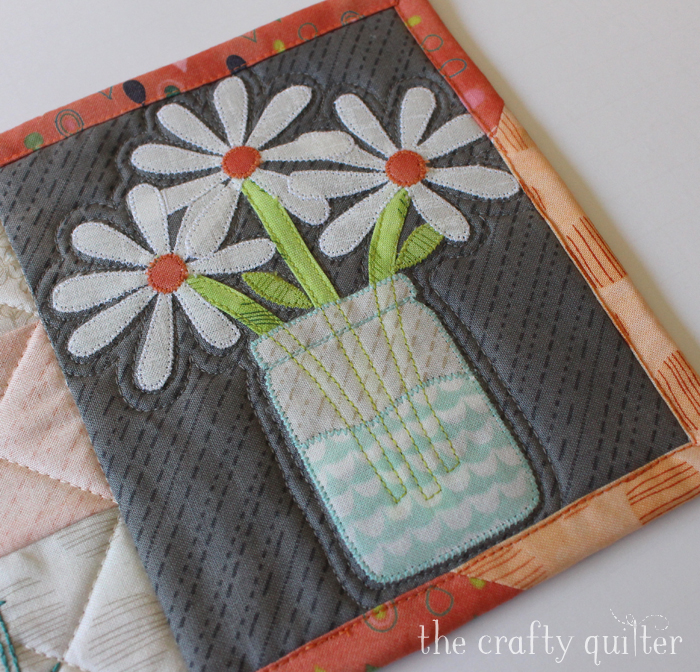 It's the little details that count and this mug rug is full of them! The embroidery and the applique take some time, but it's a small project. The quilting is simple, just some straight line grids and a little echo quilting.
The binding is done completely by machine. I stitched it onto the back and wrapped it to the front. Then I top stitched close to the folded edge with matching thread. It looks good on both sides.
Mug rugs are perfect for holding something hot in the winter, but they're also great for holding that glass of ice cold lemonade or water.
The Glass Half Full Mug Rug was inspired by a book-bag that I saw at a store over the weekend. I started it on Sunday and had it finished on Tuesday. Then I whipped up the pattern and took some pictures. I'm a true believer in the glass half full! Now it's on to my UFO project!
Linking up to Sew Cute Tuesday and Podunk Pickins.
Save
Save
Save