Some fall quilts, past and present
Don't you love decorating for the seasons?  Right now, it most likely means bringing out some of those favorite fall quilts.  I still love my "elegant" Halloween quilt from last year.  You can read more about it and see more pictures here.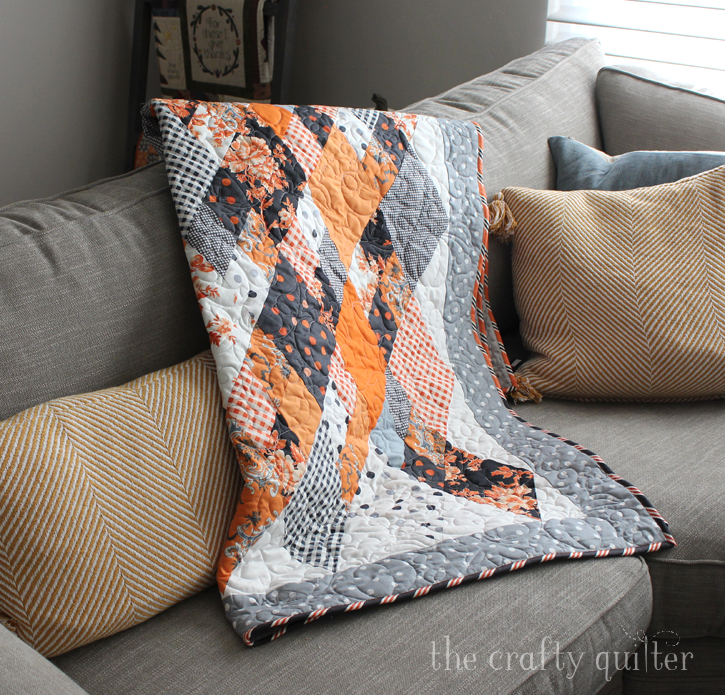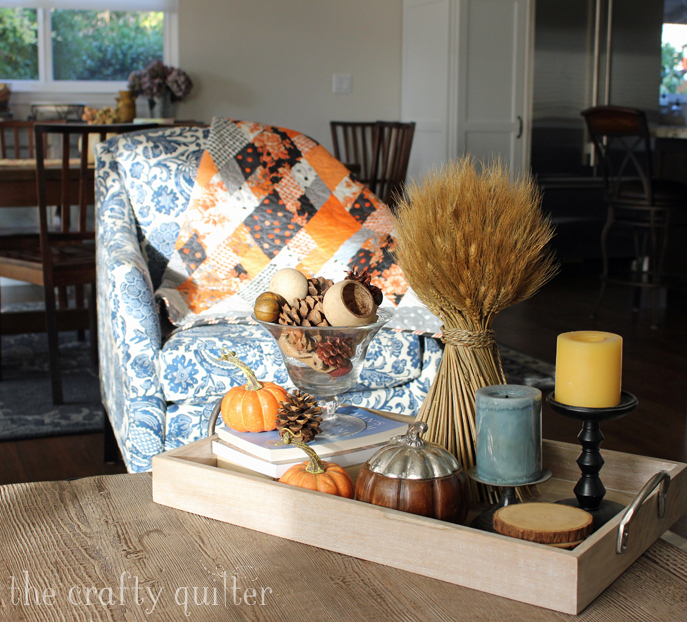 Another favorite from several years back is this All Hallow's Eve Silhouette wall hanging from Fig Tree Quilts.  Seriously, super cute; I love bringing it out in October.
I have several tutorials for fall table runners.  Most recently is my Candy Corn Flowers Table Runner.   It's easy applique and simple piecing for this one.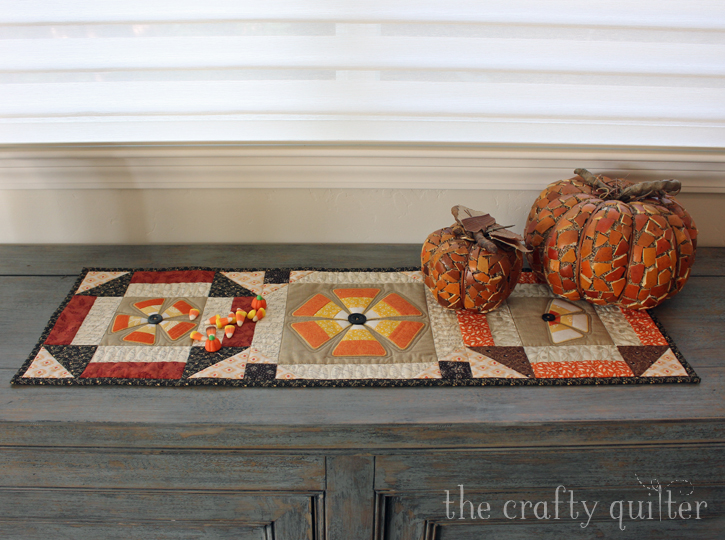 And from way back (2012), I have a fall table runner tutorial that incorporates some beautiful fabrics for a Thanksgiving feast.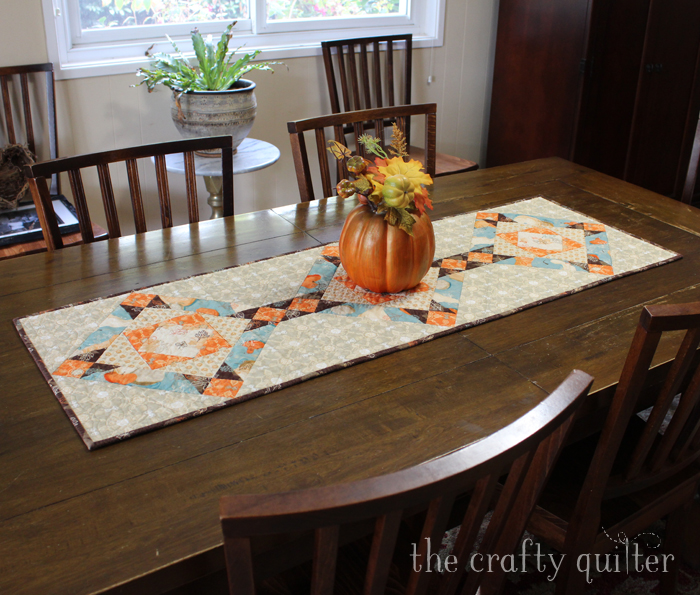 This year, I've made an adorable Pumpkin Patch Wall Hanging.  This is a soon-to-be released pattern available for purchase.  I'm having it tested soon and I'll let you know when it's available.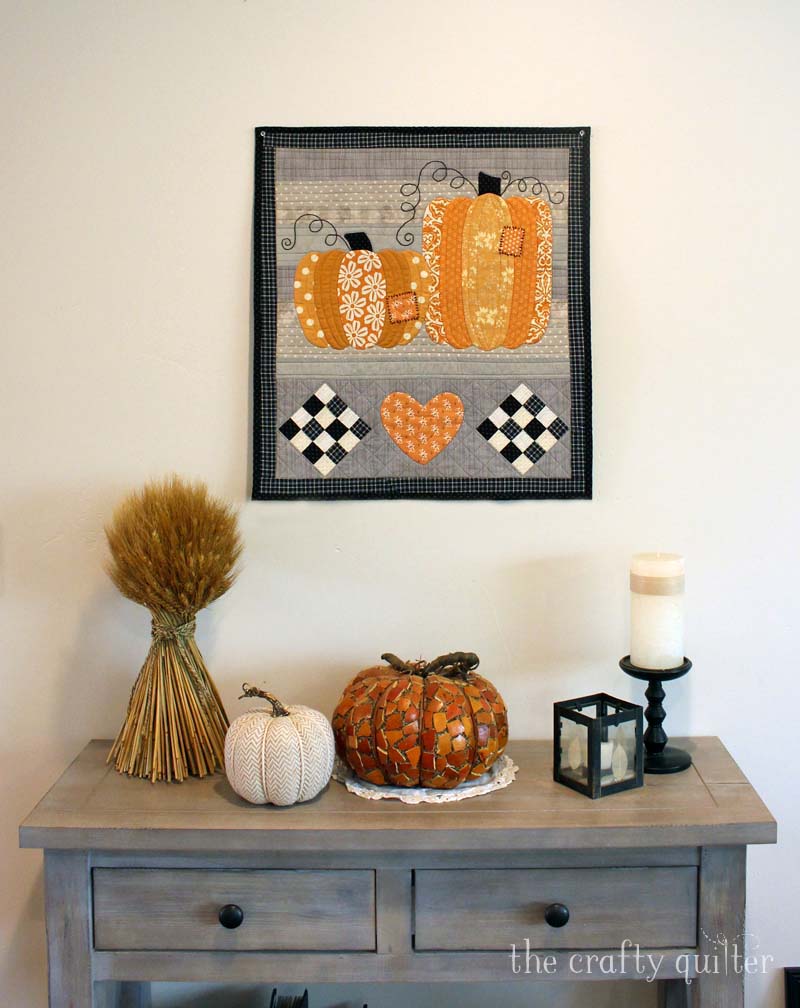 October is a busy month.  Today, I'm attending the Pacific International Quilt Festival in Santa Clara, California.  I'm taking a ruler class in the morning and then I'm free to do some shopping and exploring.  On Friday, I leave for Austin, TX, to babysit the granddaughters for a few days.  I'm so excited to see them!  At the end of the  month, we're taking a road trip to Everett, Washington to visit my daughter up there.  And between all of those events I have a few classes to teach and projects to finish!
Thanks for stopping by today, and I'll be back next week with… something.  I'll think of something (it might include pictures of two cute little girls).  Happy Fall!