An easy summer quilt along is coming!
Hey everyone! I'm hosting an easy summer quilt along this summer. I will walk you through a disappearing nine-patch block and by mid-summer, you'll end up with a beautiful quilt for your summer picnic!
The quilt along will start on June 15, 2019 and will continue for five weeks. Here's the schedule (subject to a little tweaking):
June 15 – Fabric requirements and general information
June 22 – Disappearing 9-patch, cutting and sewing instructions
June 29 – Block and quilt layout options
July 6 – Assemble quilt
July 13 – Linky party to show off your finished quilt tops
July 20 – Linky party ends and winners will be chosen
There will be prizes for those who participate and finish their quilt tops. I'm hoping to motivate you, plus we all want to see those amazing quilts! If you're not familiar with the disappearing 9-patch, it's an easy, peasy quilt block that is created by sewing a traditional 9-patch block together and then cutting it up into quadrants. Then you rotate the quadrants and sew them back together again. You'll get full instructions when the quilt along begins.
Charm packs (pre-cut 5″ squares) work really well for this project. You could also use a layer cake (pre-cut 10″ squares) or just cut up a bunch of 5″ squares from your scraps. These will form the base of your nine patch blocks. All the fabric requirements will be given on June 15.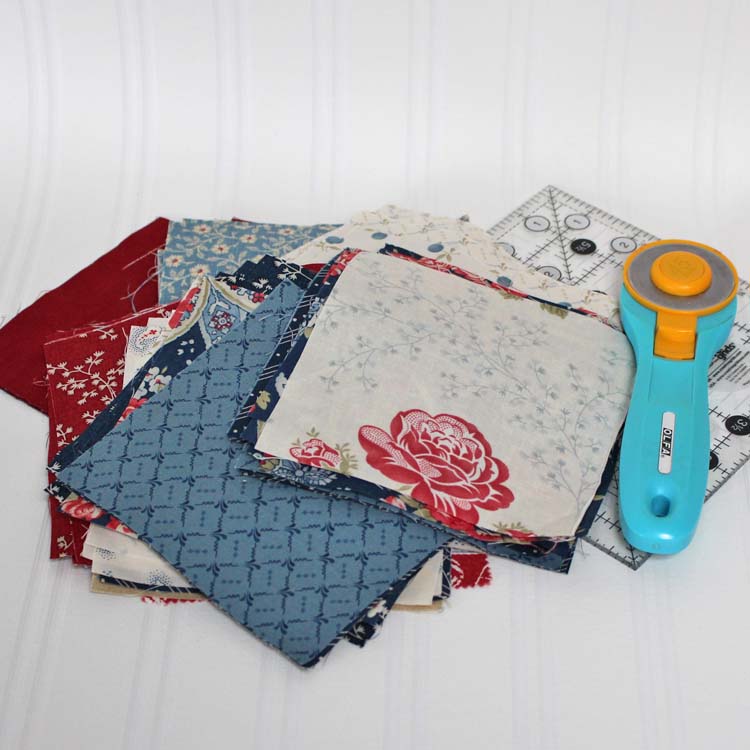 There are so many ways that you can arrange the quilt blocks, and I'll give you lots of options. Some are more controlled than others, depending on fabric placement. If you use Instagram or Pinterest, you might want to search for disappearing nine patch variations. You'll find some great inspiration to get you thinking about your fabric choices.
The size of the quilt is really up to you. I'll give you several size options from crib size to queen size along with the fabric requirements. There is no need to purchase a pattern or any special notions. Just use what you have or shop for some charm packs (if you must 😉 ).
I don't want this to be stressful or hard. No worries, just happy quilting! I hope you'll join me!