Wishing you a Happy Mother's Day
Happy Mother's Day! After recently spending time with all of my children, grandchildren and my own mom, it really makes me appreciate this day even more. I've learned so much from my own kids and love seeing the amazing adults they have turned into. Watching one of my daughters become a loving and patient mother herself is icing on the cake.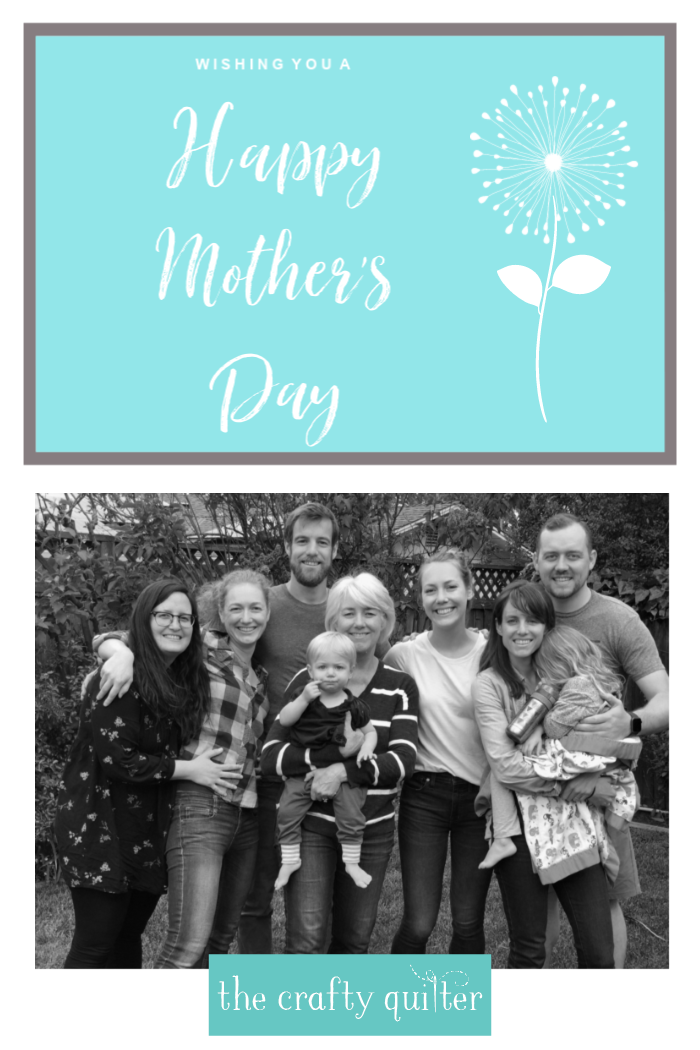 I know that Mother's Day is a time of celebration for most, but it can be a time of reflection or sadness for some. It may have no meaning at all, and that's OK, too. For me, it's a good excuse to be with my kids who are nearby. We're going to a local winery and spending the afternoon together – no cooking or cleaning for me!
I think now is a good time to sprinkle in a few photos of my little grands. You guys are so sweet about indulging me, and who could resist a baby on a quilt or a toddler on a swing?
Amelia and Clara are so full of energy, it's impossible to get a picture of both of them together, eyes open and in focus. I tried many times, but it's an impossible task. More important, was the time I spent with each of them. Playing, reading, baking, creating, and lots of giggling. The best!
My own mom is a few hours drive away. I was able to see her last weekend during their 70th wedding anniversary celebration. They are still very much in love and were so happy to have all of their friends and family together to celebrate. We had a big party for them – my parents can party like nobody's business! The only picture I had taken on my phone was the one below. It was the end of the night and we're still smiling (and standing)!
I hope you're having a wonderful Mother's Day, and thanks for allowing me into your virtual space! I'll be back on Wednesday with a few announcements of fun things to come this summer.