Popcorn pouches and other things
I recently made some pouches, Popcorn Pouches to be specific. These cute little projects were super fast and easy to make. I saw them on Instagram one day last week, bought the pattern, and made two of them the very next day (in two hours). And one more since then! The pattern is by Amista Baker at Hilltop Custom Designs and comes as a pdf download.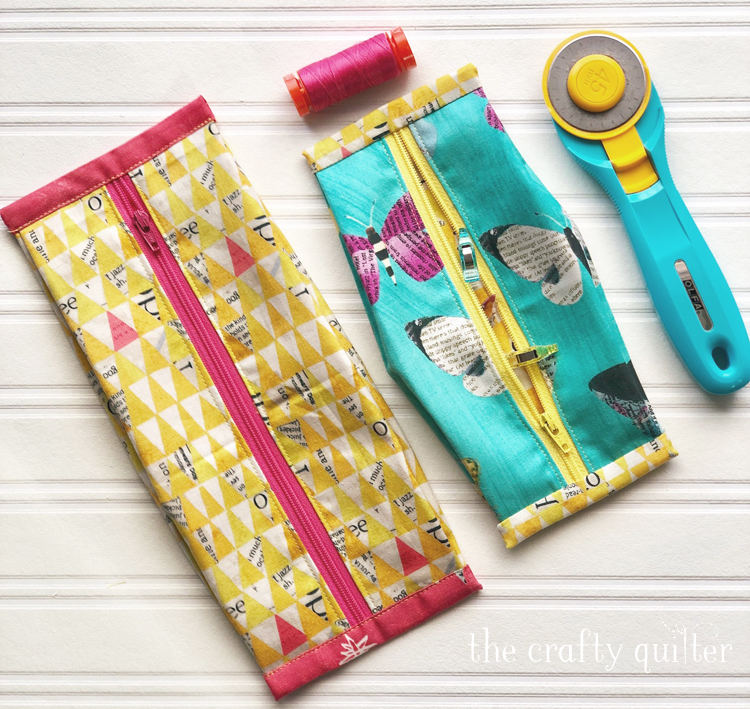 The pattern gives you four size options. I made the small and medium pouches. The medium size would be perfect to hold a rotary cutter and more. If you look at them from the side, they really do look like microwaveable popcorn pouches.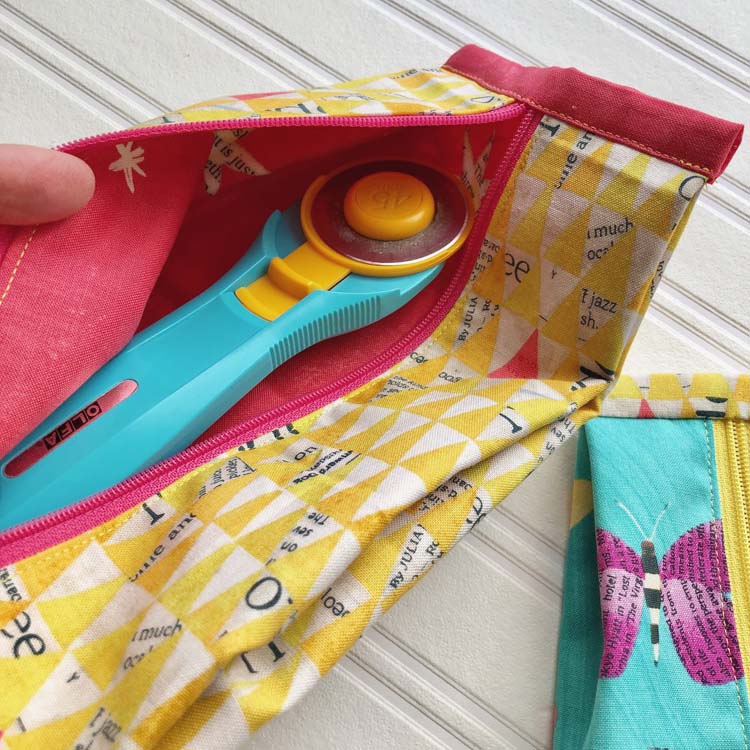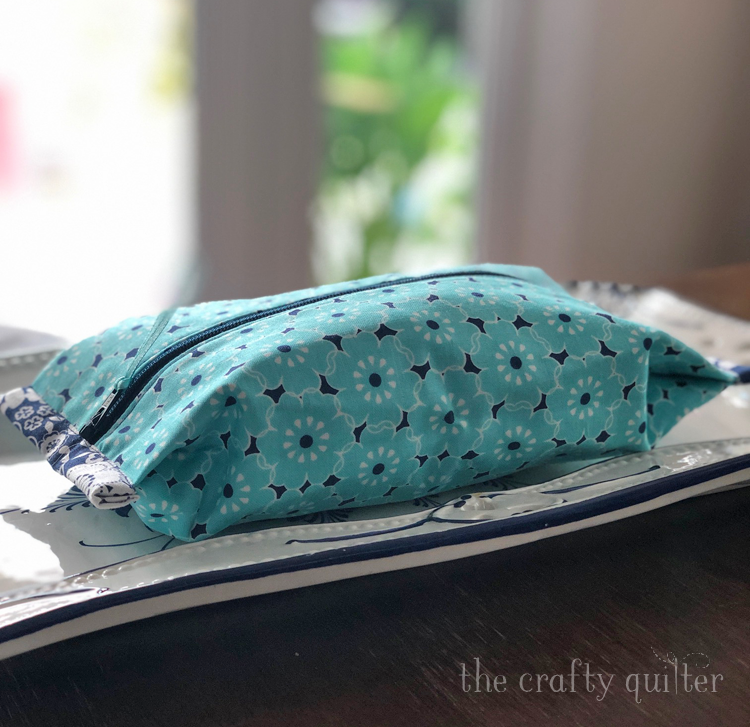 The binding strips at both ends of the pouch can be stitched all by machine or finished by hand. I used the machine method on the medium sized pouch and the hand method on the smaller pouch. On the front side, I like the look of the machine stitching, but on the back side, I like the look of hand stitching. Sorry, no pics of the back side.
I used some fat quarters from a collection called Wonder by Carrie Bloomston for Windham Fabrics. They've been in my stash for a while and I've been waiting for the perfect project to come along. These pouches are great for using up fat quarters.
The other thing I've been working on is a 'random color placement version' of the Disappearing 9-patch quilt. I need to work ahead of the quilt-along schedule (which starts on Saturday, June 15!) for a variety of reasons, but mostly because I'll be making two quilts while most of you will be making one.
I have three projects going on right now, and the disappearing 9-patch is so simple that I can work on it in between the other projects and still get quite a bit done. This is what my work space looked like on Monday (freakishly clean, too).
I've made some progress on this month's UFO project which is my Save The Bees quilt from last year. How are you guys doing on your unfinished project? It's still the first half of the month and there's plenty of time to get something crossed off your UFO & WIP list.
The temperature where I live (the bay area of California) has been hovering around 100 degrees and upward for the past three days which is kind of rare for us. It was 93 degrees at 7:30 pm last night! We just don't know what to do with such heat; I feel like everything is going to melt (including me). Fortunately, we had air conditioning installed during our recent remodel. For the first time, I have a cool space to hang out in during a heat wave. Cooper stays chill inside, too!
I hope you guys are enjoying each day no matter what the temperature is. Happy quilting!