Hey all! The last day of July is here and the second half of 2019 is underway. I thought I'd get you caught up with some new things that are cooking in my house. And I'm talking about in the sewing room, in the kitchen and in the family!
I have multiple projects going on in my sewing room, and it's always the newest and shiniest that gets most of my attention. I just finished a new quilt block and I'm super excited about it. Now I need to decide if I want to make it into a pillow or a table runner or a quilt. And then, do I want to submit the idea to a magazine (on my bucket list), publish my own pattern or neither of those? For this project, I've used Merry Starts Here by Sweetwater for Moda Fabrics. I especially love the plaids in this fabric line, and it would make a fabulous winter/Christmas quilt .
I love my summer vegetable garden plus all of the sweet fruit available at my local farmer's market. Sometimes there's more produce than I can handle, and I love a good cookbook that has recipes for all of that harvest. I recently bought the book, Bake the Seasons, by Marcella DiLonardo. OMG, if you like to bake, you will love this book. It includes sweet and savory recipes to make throughout the year.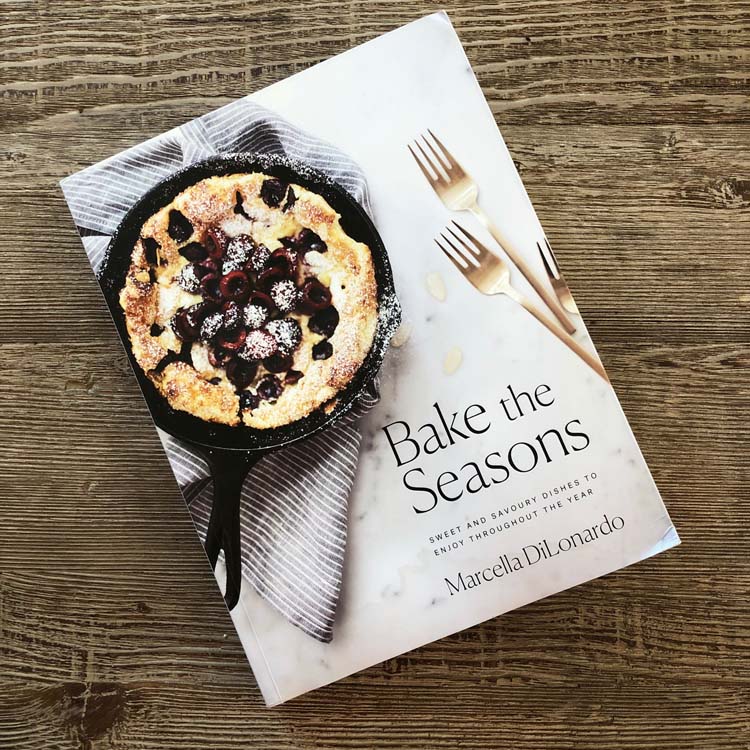 We have an abundance of sun gold cherry tomatoes. They are sweet as candy! I made focaccia bread using a recipe from this book, and it was so darn delicious. I made it the focal point of a small charcuterie and cheese board for Mr. Crafty Quilter and myself. I think this is my favorite way to eat in the summer!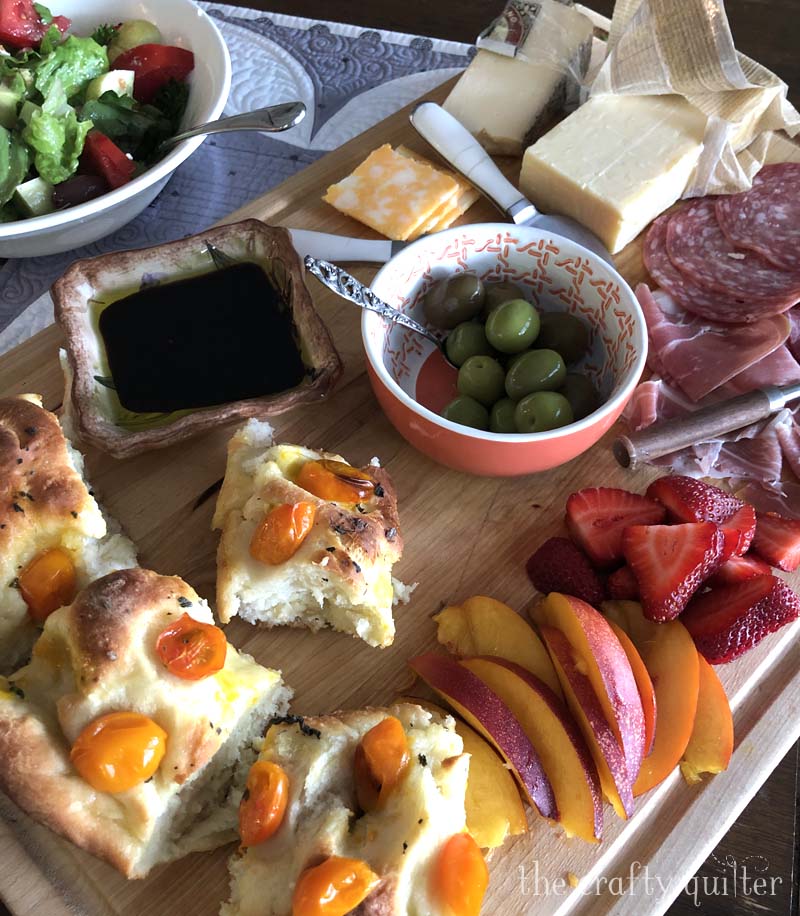 Earlier this month, I made apricot and triple berry jam. Every year I make at least two batches of jam and I share it with my family. We all look forward to jam-making day. I took a picture of my jewel-toned jars of jam to show my kids. Then I used a long-forgotten app on my iPhone called Waterlogue to turn my photo into a work of art. It's a fun app to play with. Here's a before and after:
Isn't that amazing? I'm not trying to sell this app and I don't have any affiliation with Waterlogue. It's been around a while, and I'm just passing along my experience with it. Now, we quilters can turn our quilts into another art form using this app. Here's my Disappearing 9-patching quilt before and after:
I saved the best news for last. My daughter and son-in-law (Kelly and Steven) are expecting baby number 3! They just found out that it's going to be a boy and he's due in December. Right now there's just a little baby bump – although I took this picture 3 weeks ago. He's probably more than just a little bump by now.
Amelia just turned four in July and Clara is 16 months old. They are super excited to be big sisters.
You know I'm excited! I will gladly add a new baby quilt on my list of things to make by the end of the year. I'm also looking forward to keeping up with my UFO & WIP Challenge each month, and coming up with a new holiday tutorial for you guys is on the radar.
I hope you're enjoying your summer. Thanks for spending a little of it with me here!