Quilting in the Garden, 2019
This past weekend, I went to Livermore, California for the annual Quilting in the Garden Quilt Show at Alden Lane Nursery. Every year, I look forward to the 45 minute drive and the ensuing extravaganza of flowers, oak trees and quilts. I always bring my camera so I can share pictures with my blog readers; it's one of my most popular blog posts of the year!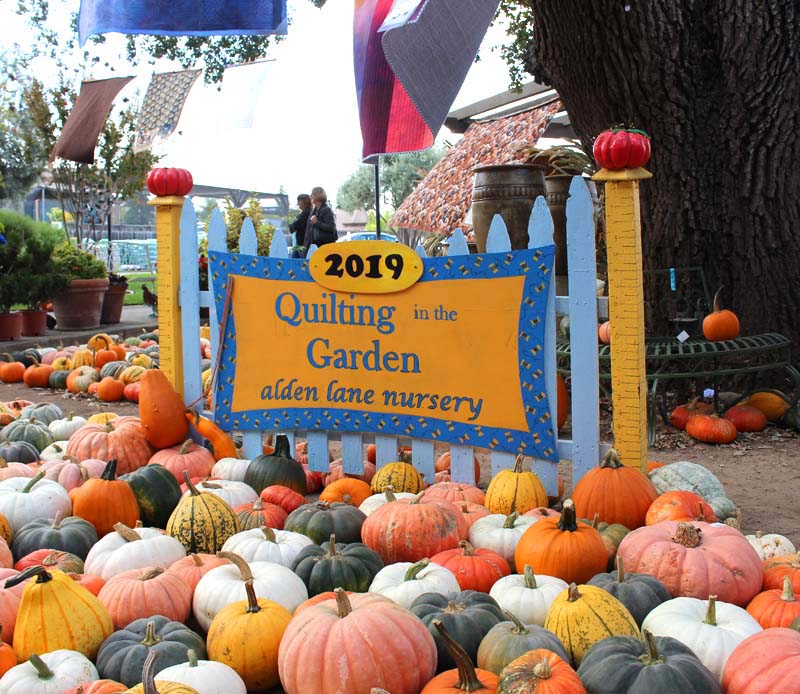 For this event, volunteers worked hard to hang over 250 beautiful quilts among the majestic oak trees that grace Alden Lane Nursery. It's such a perfect backdrop for our quilted treasures! They also hosted a featured artist, Sue Rasmussen and guest artist, Nancy Brown.
And what would a quilt show be without some fabulous vendors? I was happy to see Fig Tree Quilts' booth was there, especially since they won't be at PIQF (Pacific International Quilt Festival) this year. I'm usually very shy and don't ask "famous quilters" to take a picture with me, but I did ask to have my picture taken with Joanna Figueroa, the designer behind Fig Tree & Co. I just can't help myself when I see her fabric and her patterns. They really speak to me (and therefor I keep adding to my Fig collection).
The weather for last weekend turned out to be cooler than expected and the wind showed up in full force the first morning of the show. I mention this because the quilts were waving in the wind and some of the quilt identification numbers were flipped or missing, so I'm not able to properly give credit to all of the quilts in my photos. My apologies to the missing quilt artists.
Enjoy the following glimpse of Quilting in the Garden, 2019!
The Quilts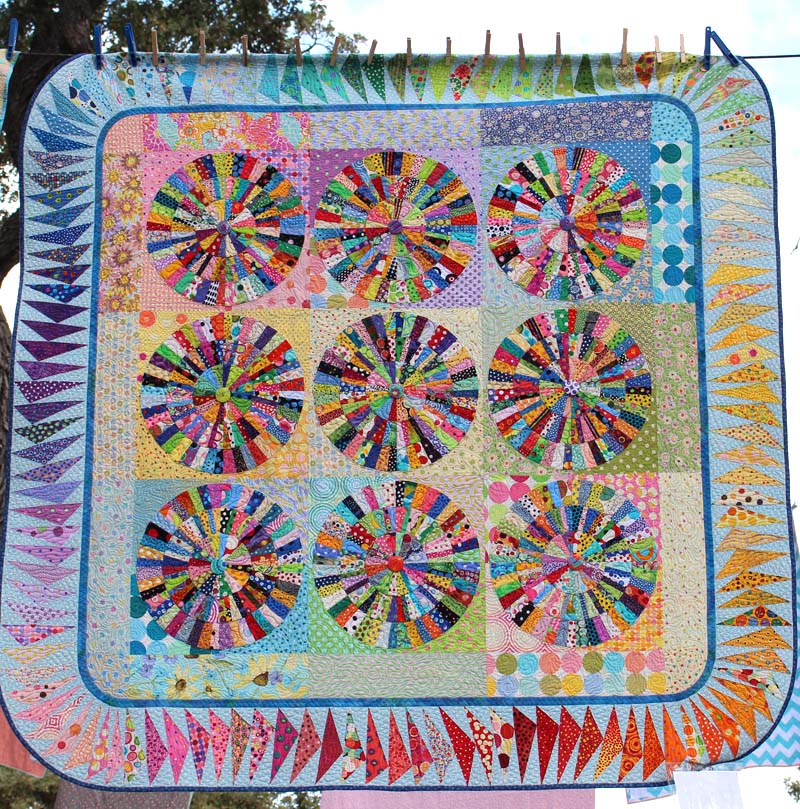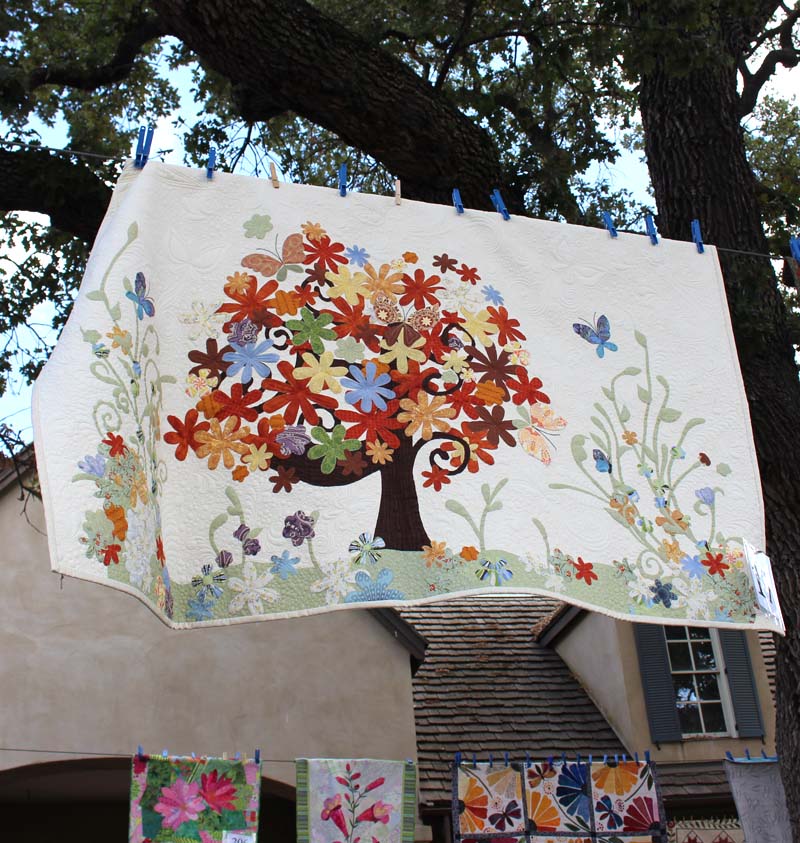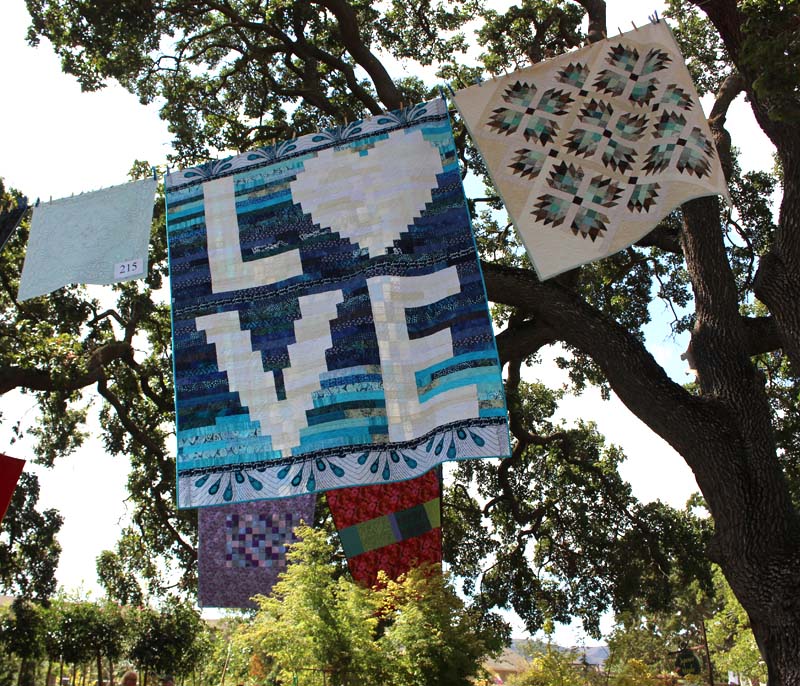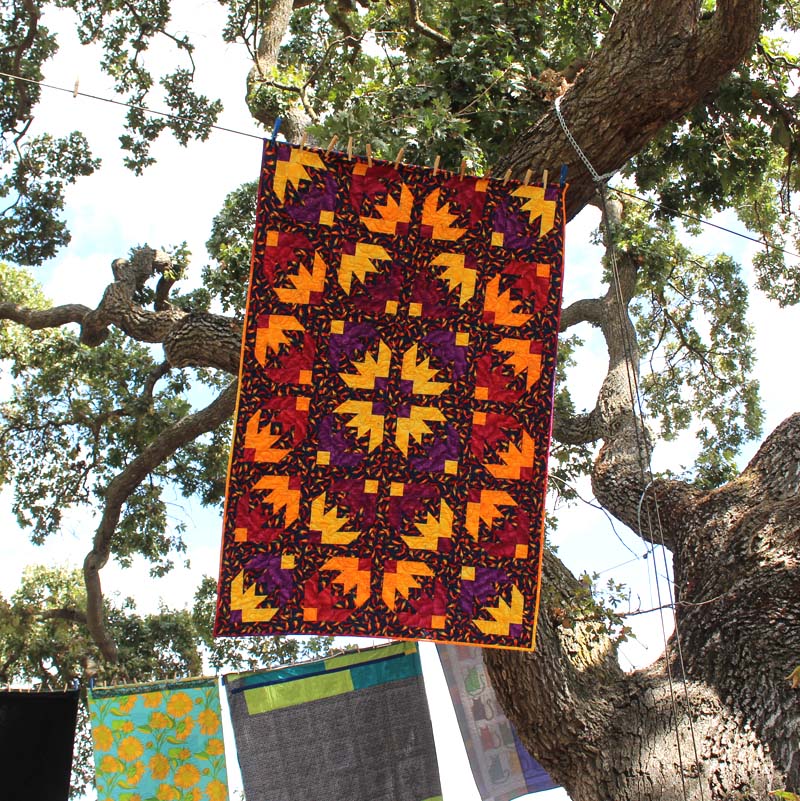 Featured artist, Sue Rasmussen
Guest artist, Nancy Brown
The following quilts are all designed and made by Nancy Brown.
The Garden
Thanks for joining me on my Quilting in the Garden 2019 tour! If you want to see last year's photos of the show, click here. I hope you enjoyed the beauty of nature together with fabric!