A baby quilt for Benjamin
I just finished my latest quilt – a baby quilt for Benjamin, my grandson. I'll be shipping it off tomorrow, so yesterday was a photo shoot day. Today, I'm giving it a gentle wash and dry, and then I'll add a quilt label to the back.
I'm super happy with the way it turned out! I used the Glacier Modern Quilt Pattern by Jenny Meakins of QLT Studio, and I followed her color scheme as well using various solid fabrics from my stash. It was really fast and easy to make which is always a bonus. The quilt measures 40″ x 40″.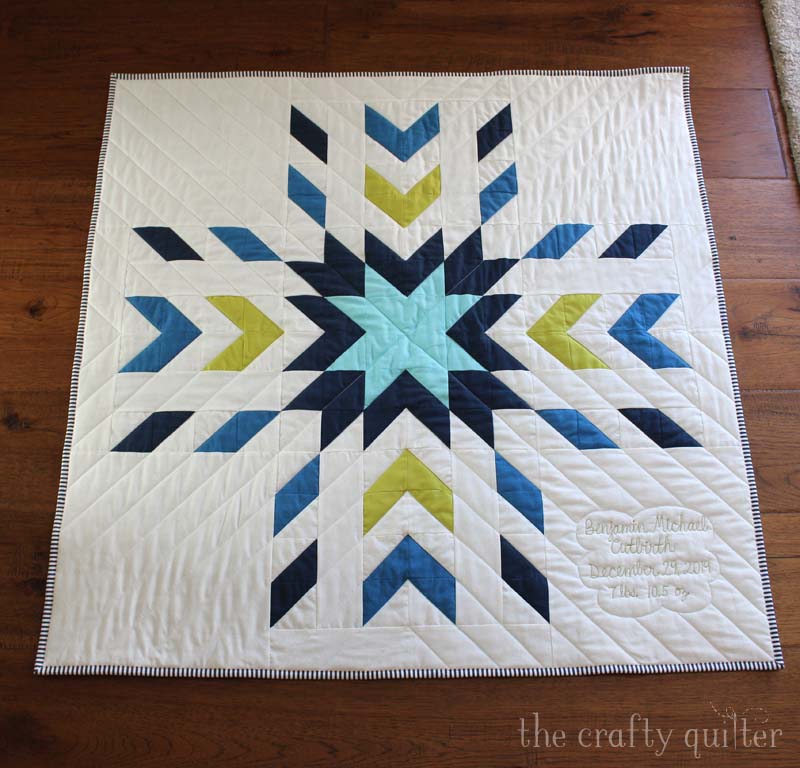 I like to add birth details to baby quilts (which requires post-delivery quilt finishing) and I did this one all by machine. I used a 12 wt. cotton thread, Spagetti by Wonderfil for the lettering. This is a thick thread which could also be used for hand quilting, but it worked really well in my sewing machine with a 90/14 Topstitch needle. I chose speed over hand work this time. My last baby quilt (for my granddaughter) took me 3 weeks to hand embroider!
I almost always use this blue water soluble pen to mark my stitching lines. I practiced the birth details on paper first and then marked the quilt. I drew a cloud-like shape around the words to set it apart. I think I made this whole word section too big; it's just a little too loud for a baby quilt. But what's done is done.
This is going to be a very warm and cozy quilt. I used wool batting which gives it a cuddly feel but still very light in weight. I used flannel for the backing and blue and white striped fabric for the binding. It's just so cute!
The binding was done completely by machine (another quick trick) using my method here. It's great for a baby quilt that will hopefully get lots of use and washed a lot!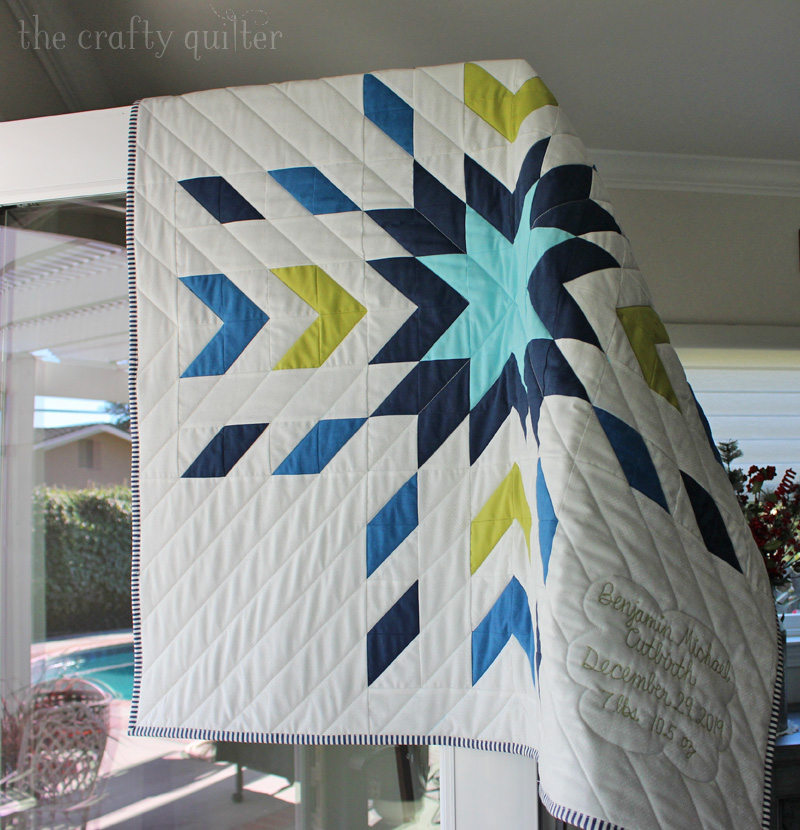 I can't wait to show you photos of baby Benjamin on his new quilt. My daughter is so good about taking pictures for their first 12 months on their quilt. It's fun to see how they grow! Speaking of which, here are the three of them a few weeks ago. Getting so big!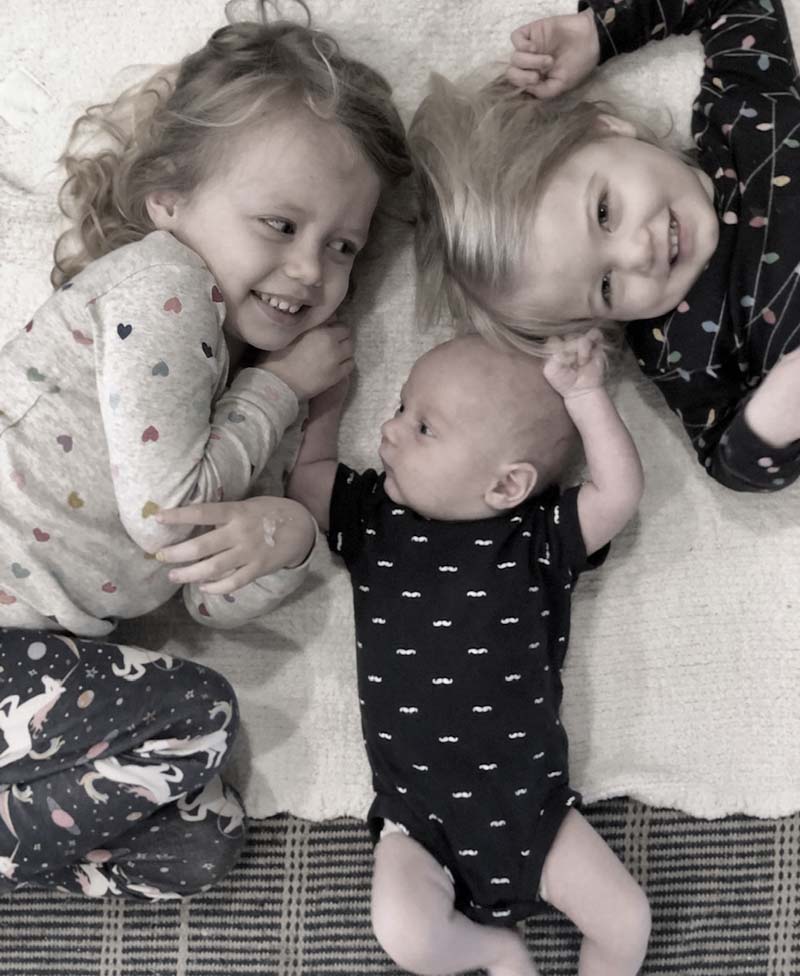 If you're looking for more baby quilt ideas, check out my previous, free tutorials: Soft & Striped Baby Quilt, Enchanted Dresden Baby Quilt and Surrounded by Circles Baby Quilt.
Happy Quilting and have a wonderful Valentine's Day tomorrow!