Amidst all of the anxious and uncertain feelings we're experiencing currently when we watch the news or social media, I thought I would share some good, Quilt-y news with you. If I had to guess, 95% of Quilt-y news is good news!
Note: Glass Half Full Mug Rug pattern is available here for free.
Quilt-y News
I've run into a few quilt alongs and BOM's that are coming up soon that I had to share with you. First is the Willow Quilt Along hosted by Amber at Gigi's Thimble and Jessica Dayon. This is a free QAL that starts March 26 and continues for 7 weeks with weekly instructions given for three different 6″ quilt blocks, sashing, cornerstones and finishing. There's no sign up required, just follow their blogs!
I just discovered Kimie and Missy – two sisters who share a passion for quilting and a blog, On Williams Street, where they share tutorials, inspiration and patterns. This year they've started an Online Quilting Bee Skill Builder which is a free quilt along that is designed to focus on a different skill each month. I love learning new techniques! It can also be set up as a quilting bee for those that want to work as a group.
If you have an Instagram account, you should check out the hashtag #IGQuiltFest2020 hosted by Amy Ellis of Amy's Creative Side. Each day she posts a different prompt and you can learn so much by everyone's response!
I received a special gift in the mail a few weeks ago. It was a 2021 Contemporary Quilts of Hawaii calendar given to me by a blog follower, Estie Inn. Her Summer Fun Aloha quilt, was chosen to be included in the calendar. This is a free quilt tutorial from my Summer Fun Quilt Along of 2018 and Estie made her own tropical version of it. That makes me so happy and flattered to be mentioned in the calendar. Thanks Estie for including me in your creative success!
If you saw my recent Carolina Lily QAL blog post, you would have noticed that the links to Fat Quarter Shop's free pattern and blog post didn't work. That's still the case and I apologize for it. Fat Quarter Shop gave us a publication date and time for our blog post to be published, but failed to inform us that they had to postpone it. So, I'm more frustrated than anybody, but I will keep you updated when it's available. Thanks for your patience!
I'm co-teaching the Timeless Tradition Block of the Month at my local quilt shop, The Granary. The blocks for March are finished and I love them, I really do. Piecing blocks is my creative happy place! These blocks have a common element, the friendship star and were fun to put together.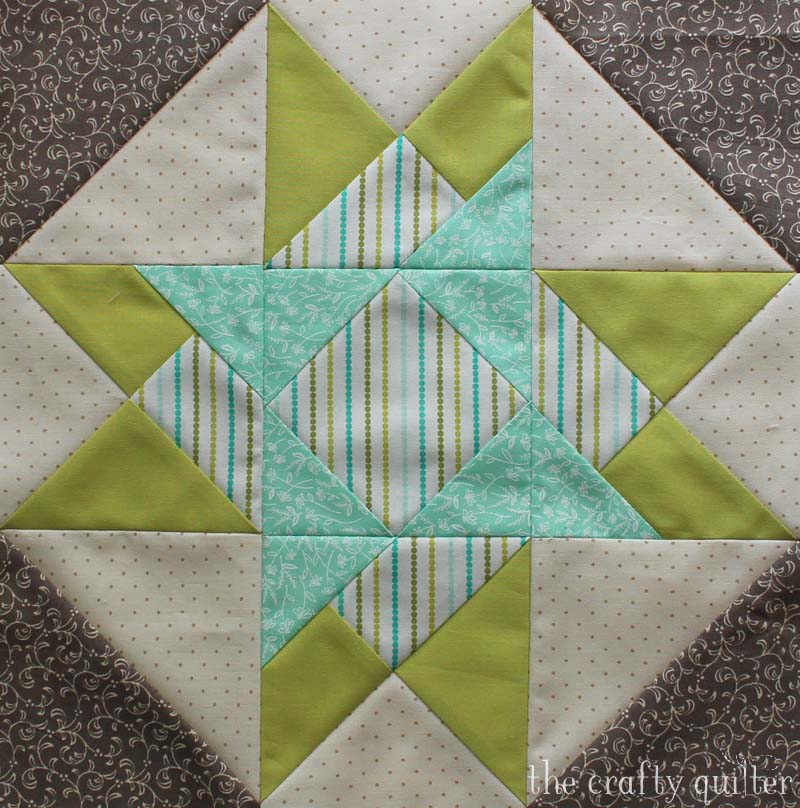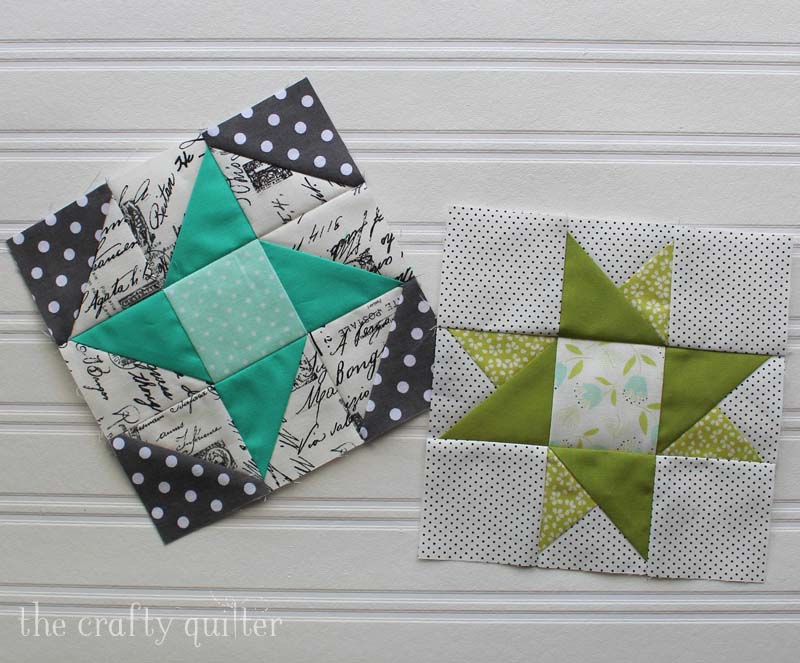 The newest additions to my stash are these beautiful porcelain blue fabrics from the Danbury collection at QT Fabrics. I don't know what I'll do with them yet, but I'm envisioning a basket block or two.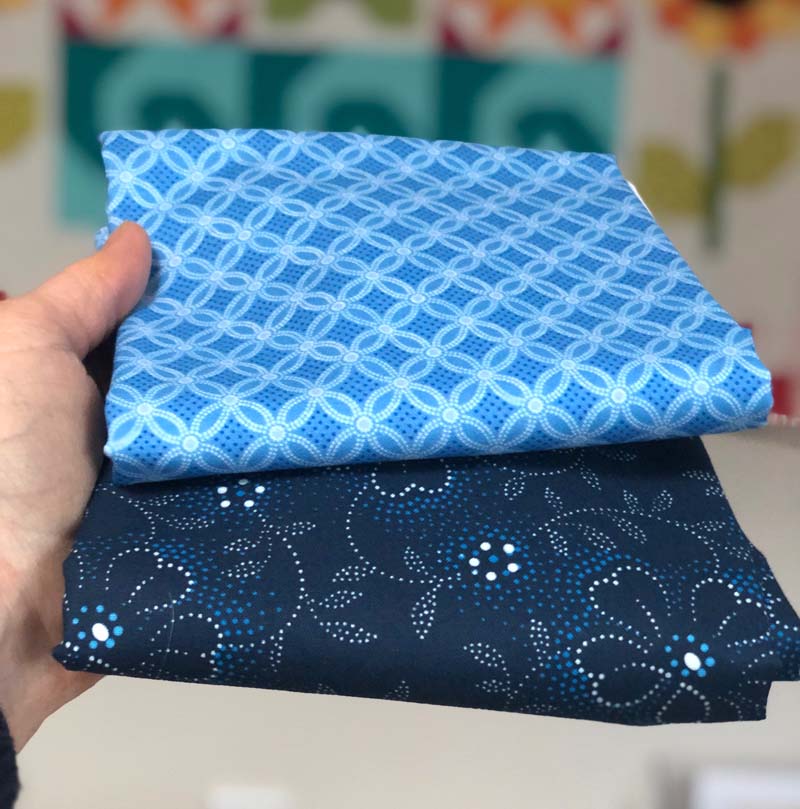 I can't wait for Corey Yoder's next fabric collection, Apricot & Ash, to hit stores in August. My favorite colors in one bundle!
Other News
In my email this morning, I found something wonderful to share for those of you with children or grandchildren at home. Kenneth and Sarah Jane Wright, the Author/Illustrator Team behind the Lola Dutch Books (and Sarah is a fabric designer for Michael Miller Fabrics) and the creators of the website, Raising Wonder, will be providing free, daily printables and videos for the next three weeks (or more). You can sign up on their main, front page. I think this is an amazing resource and generous gift to families. Here is an excerpt from the email:
So many of us are scrambling to figure out what life looks like without schools, workplaces, community places and the routines we are used to. We are each dealing with very personal situations, and the stress of how to keep our kids happy and thriving while we are navigating this global shift is very real.
More than ever, we want to keep our homes a place of peace and fun and love for our kids. We've got to keep up creativity and learning and let our children feel encouraged!
On the home front, I have three of my children home for the weekend and I love having them here. My daughter and grandchildren were supposed to fly home but they cancelled their flight as a precaution (which was a wise decision). For dinner Thursday night, I made falafels and naan bread from scratch from this recipe at Half Baked Harvest and the bread turned out fantastic. I think I forgot to add the cumin to the falafels, so they were good but not great. No one at the table was complaining, that's for sure!
And who doesn't love a picture of a baby on a quilt? This is Benjamin on his baby quilt at two months old. I can't wait to see him once things calm down. The quilt pattern is Glacier Modern Quilt by QLT Studio.
The Granary Quilt Shop (my LQS) is closing for the next two weeks and has cancelled classes until they reassess in April. Not an easy decision for them, but very understandable. It's a strange world right now.
I'm sure we've all been impacted by the coronavirus at some level, and I hope you're all staying healthy and positive. I will keep busy in my sewing room and continue to keep you updated on Quilt-y news. I have some organizing to do first and then I can get to the fun stuff.
Thanks for reading this and allowing me space in your inbox. Stay happy, healthy and positive, friends!