Vinca Quilt Block Table Runner
Hello and happy Saturday! I just wanted to pop in to show you my latest project. I got a little side tracked with my Vinca Quilt pattern, and I ended up making a Vinca Quilt Block table runner. It was such a fast make and it turned out so cute!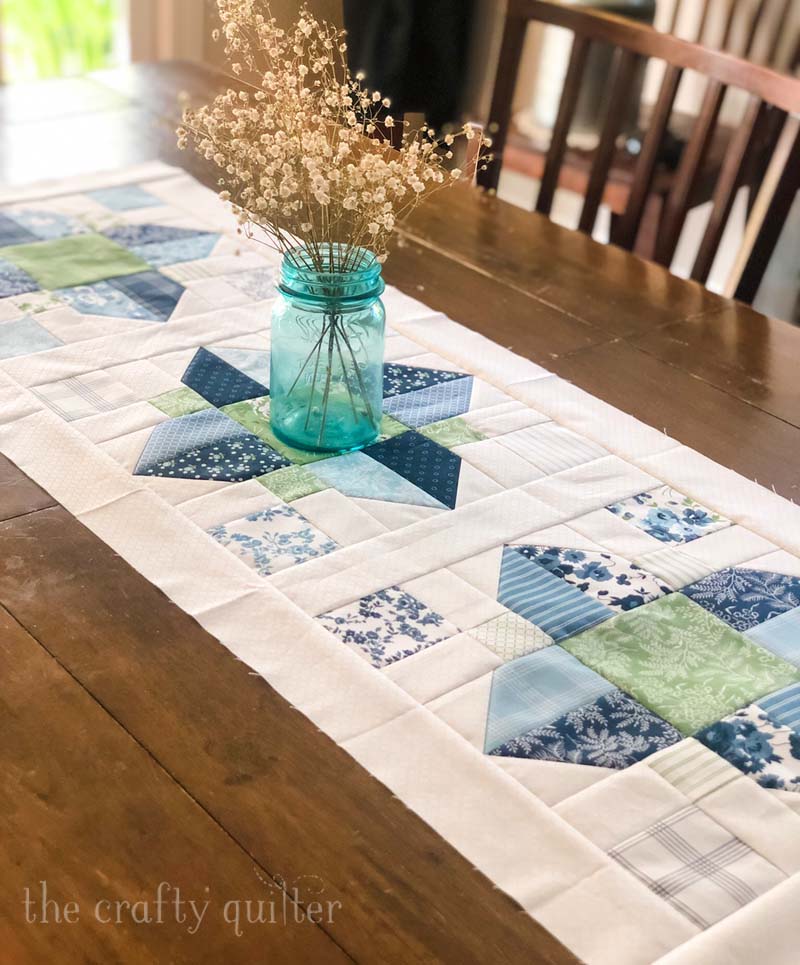 In case you missed it, my recent Vinca Quilt Block tutorial was used to make these blocks. I'm having a love affair with the Nantucket Summer fabric line by Camille Roskelly for Moda Fabrics. One charm pack and 1/2 yard of background fabric is all it takes to make this project. Plus I have one block left over for a potential pillow!
If you'd like to purchase the full pattern for the Vinca Quilt which offers four different sizes, you can find it in my Etsy Shop here. My Vinca Quilt Block tutorial has instructions to make one block and information for using yardage or precut 5″ squares.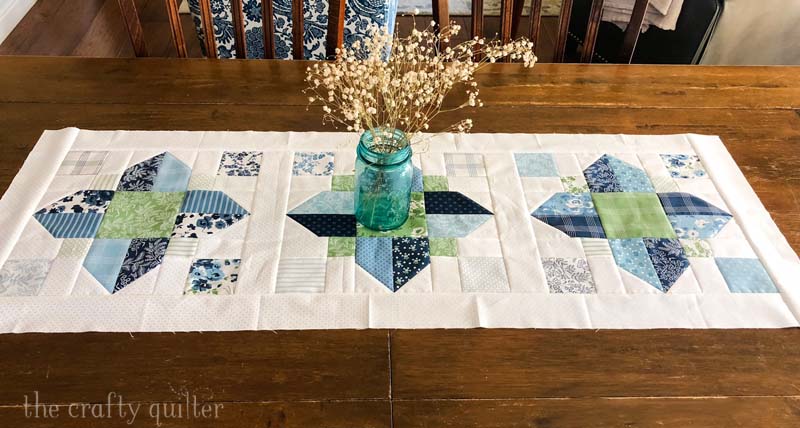 If you wanted to make a table runner like mine, you need to make three blocks that measure 12 1/2″ square. I added 2 1/2″ (unfinished) sashing strips and borders all the way around so that it measures 16 1/2″ x 44″ total. You could always makes those strips and borders narrower and/or add another block to make it a longer table runner. This size is just right for my table. I just wish I hadn't used so much white fabric. I'll have to keep the red wine and red pasta sauce away from this one!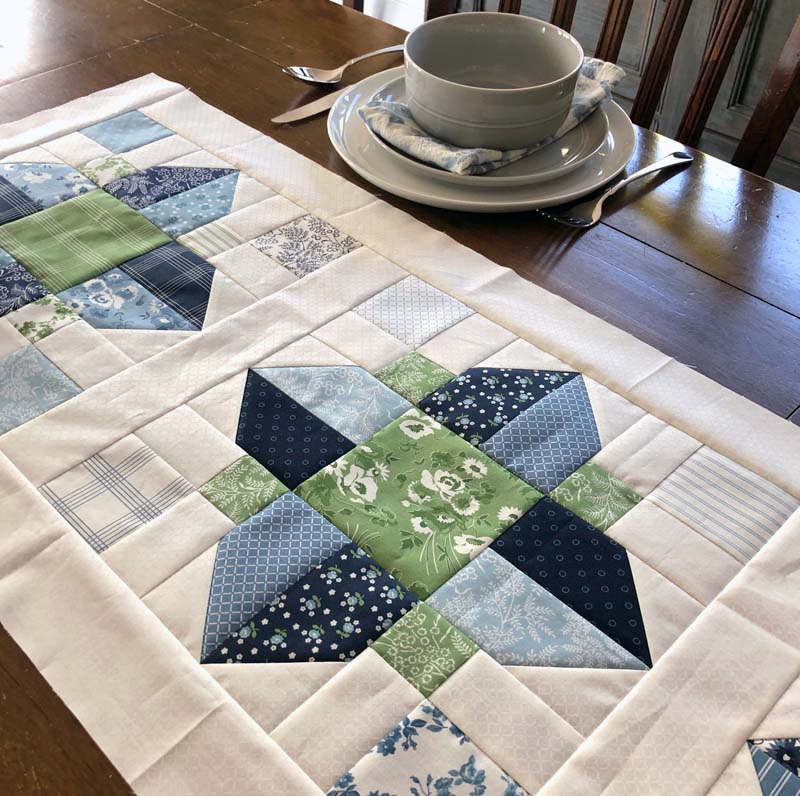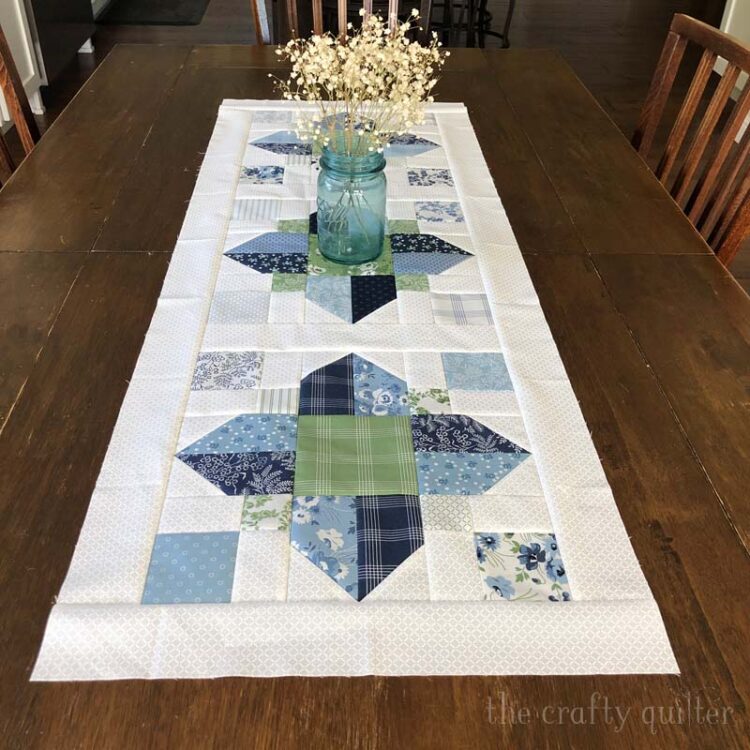 That's all for today, but I'll be back soon with more ideas for the Vinca Quilt Block. I hope you're enjoying what feels like the end of summer! Stay cool and happy quilting!