Becoming a quilt pattern writer & designer
There are so many creative outlets available for quilters. One of my favorites has been as a quilt pattern writer and designer.
Becoming a quilt pattern writer & designer
I have been writing patterns for 5 years using Microsoft Publisher. I struggled with this software for a long time and finally got the hang of it. But it was limited when it came to creating graphics for quilt block construction. I knew that many designers used Adobe Illustrator, and I had tried to learn that software on my own years ago without any success. Plus, there are so many other things that go along with pattern writing. The pattern layout, wording, fabric amounts, marketing, printing (or not), and so much more. I struggled with all of this until…
Last year. This is when I enrolled in the Quilt Pattern Writing Course from Elizabeth Chappell of Quilters Candy. This online course has been one of the best things I've done for my design career. Not only did I learn how to use Adobe Illustrator, I also learned about Canva, tech editing, branding and marketing. Plus I became part of a larger community of pattern writers who cheer each other on. Elizabeth's course made this possible, plus she is very supportive, caring and relatable.
I'm telling you about this now because Elizabeth opens her course for enrollment once a year and that time is fast approaching. Registration for the course will open on Tuesday, September 6, and the class starts on September 12 and continues until November 14, 2022. This is a 9-week, self-paced course with weekly live video calls and guest speakers.
You can pre-order the class now through August 29 and receive a bonus workbook for the course that will be printed, bound and sent directly to you. You'll also receive a Quilter's Candy Weekly Planner, and Elizabeth will give you free marketing on her Instagram Stories for your pattern! You can use my affiliate link to pre-order the course below.
If you're not ready to commit to a 9-week course, you can get a taste of things with the FREE Quilt Pattern Writing Master Class. In this 3-day class you will learn:
Multiple ways to earn money as a quilt pattern designer.
The top 3 secrets for success as a quilt pattern designer.
How to have financial freedom doing what you love.
How to know if your designs are unique enough.
You can sign up for the free master class below.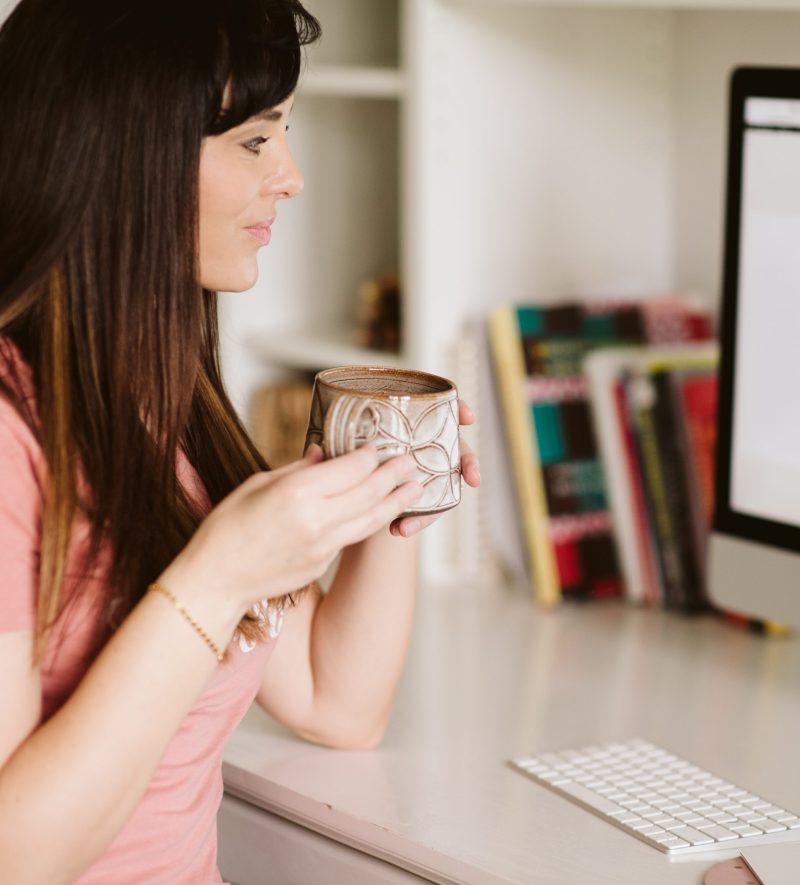 More about the Quilt Pattern Writing Course
The course is broken up into 9 segments. Each week a new segment is introduced and you can work your way through them at your own pace. The segments contain pre-recorded videos, downloadable pdf's and links to any necessary support material. They are as follows:
Week 1 – Your niche
Week 2 – Design your quilt top
Week 3 – Block construction
Week 4 – Fabric requirements
Week 5 – Writing the steps
Week 6 – Implementation week
Week 7 – Adding images
Week 8 – Tech editing
Week 9 – Marketing
At the end of each week, there is a weekly support call (Zoom) where you can ask questions and get to know your fellow classmates. You also have the option of joining a small study group to work through the course content with.
Final thoughts
This course is an investment in yourself and your dreams. I am so thankful I took the leap of faith and enrolled in the Quilt Pattern Writing Course last year. I even made back the cost of the course (and more) with the sale of my pattern, Arrow Stone. One thing the course did for me was made me accountable. I wanted to keep up with the course and my classmates. I wanted to make my investment count. And it absolutely did!
If you have any questions about the course or my pattern writing, please leave a comment or send me an email. I'd love to chat with you!
I'll be back in a few days with my latest project using my Vinca Quilt Block tutorial. You're going to love it!