Sew Thankful Sunday – Easter 2013!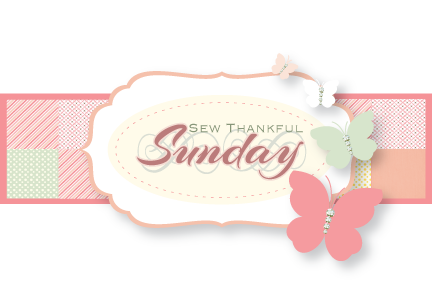 It's Easter Sunday today!  I have a few perfectly themed goodies that I'm sew thankful for today and that I'd like to share with you.
These free motion quilted Easter eggs are my kind of egg decorating!  Lori shows you how to do it on her blog, The Inbox Jaunt.  Once you visit her blog, you'll want to stay a while and check out her other free motion quilting tutorials.  Plus she has some great photography tips too!
These floppy eared bunnies are the perfect companion for any Easter quilt.  Amy DeCesare recently shared this beautiful quilt on her blog, Amy Made That!  She has many more lovely pictures there, and you'll even see some background bunny tracks in the snow.
If you want some more Easter egg "eye candy", check out these eggs made by Pam Harris at Gingerbread Snowflakes.  She decorated them using Pysanky designs (you can find more information about that here) and edible marking pens from Wilton.  You can see more of Pam's Spring projects on her blog plus some fabulous recipes!
Thank you for stopping by today.  I wish you all a very Happy Easter!