I know that April is going to be a crazy busy month for me, so my UFO project for this month is a wall hanging that is partially quilted already (in the ditch) and just needs some free motion quilting to spruce it up a bit.  And then some binding to finish it off.
I made this quilt top a year ago and it's from the book, Sisterhood-A Quilting Tradition by Nancy Lee Murty.  I showed some of the applique details at an earlier post:  Butterfly & Flowers Applique Project.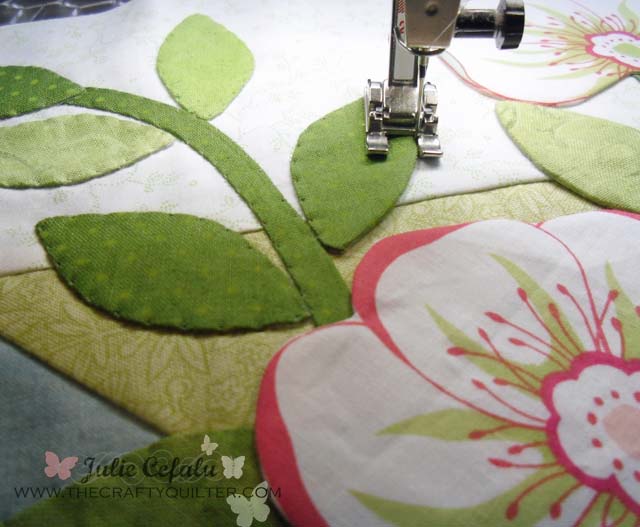 If you want more information about the method of turned edge applique I used, you can look at my May Day Basket tutorial from last year:  Turned Edge Applique (May Day Basket).
I can't wait to see this one hanging on the wall!