Quilting and Gardening = Bliss
I love to garden and I love to quilt (and not necessarily in that order!) so when a local nursery puts on a quilt show it is sheer BLISS!
This past weekend I visited Alden Lane Nursery in Livermore, CA, for Quilting in the Garden 2013!  They do a great job of bringing nature and quilting together.  And I got to visit with Alex Anderson, who is a quilting "hero" of mine, and a Northern California gal too!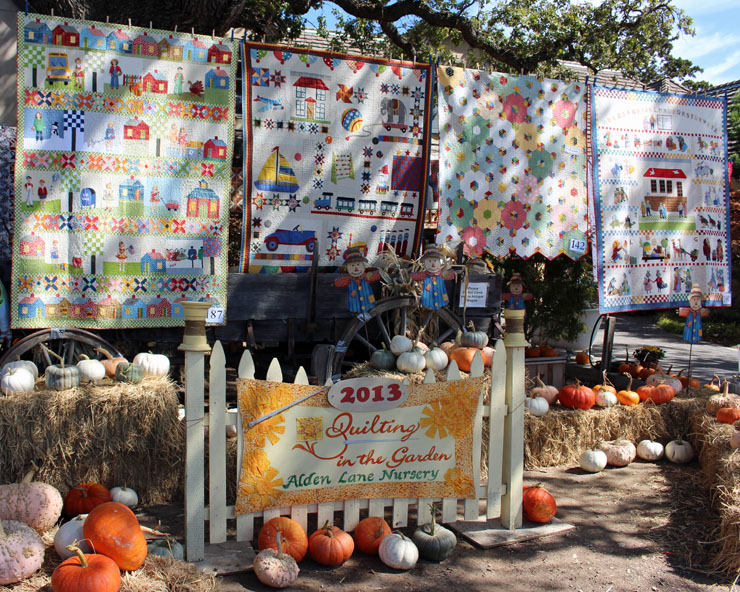 The weather was perfect, the flowers were beautiful and the quilts were spectacular!  I hope you don't mind a few pictures.  Enjoy!
One of the featured artists was Sandy Klop of American Jane Patterns.  The quilt below is one of my favorite designs of hers, Birds and Boughs.
And this red and white quilt stole my heart:
Quilts were everywhere!  Hanging from the main building:
Hanging among the huge oak trees:
Their was a rainbow of colors everywhere:
And lots of flowers too:
Thanks Alden Lane and In Between Stitches for hosting.  I'll definitely be back next year!