Sew Thankful Sunday, 06.09.2013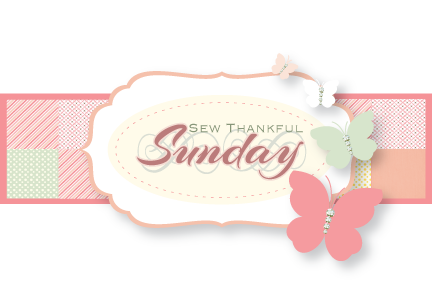 Welcome to Sew Thankful Sunday!  Today is going to be a short list of things I am sew thankful for.  I am going out of town this weekend and, generally, I am an "in the moment" blogger.  Meaning I blog in real time – rarely ahead of the game!  So this is early Saturday morning as I type and time is running out before I have to pack up and hit the road!
So, here are two things I am sew thankful for:
1.  The Lucky Stars Quilt Along just started at Quilt Story and you still have plenty of time to join in.
The fabric requirements will be posted next week, and then new updates will be given each Wednesday after that.  It looks too good to resist!
2.  If you're looking for new ways to stay organized in your sewing/craft room, you have to check out Craft Storage Ideas.  Every week they feature lots of inspiration and ideas to keep your creativity flowing without "overflowing" (if you know what I mean)!
Here's an example they recently shared of using filing cabinets to organize your fabric stash via Karen of Sew Many Ways:
Very clever.  I always look forward to seeing what they come up with at Craft Storage Ideas!
I hope you all have a lovely Sunday and I'll be back next week with….. hmmm.  I'll think of something!