Sew Thankful Tuesday… 07.23.2013
Well, it's a little late, so we'll call it Sew Thankful Tuesday for today!  If you're new to my blog, I usually have a Sew Thankful Sunday post each week but I was at a quilting retreat this weekend and I missed the previous Sunday due to the Christmas in July Blog Hop.
So, let's get to this week's six items that I am sew thankful for!  Remember, you can click on any of the images and they will take you to the associated link.
1.  Amy at 13 Spools gives a great explanation of how to use pearl cotton in your sewing machine to quilt with.  This can add so much "punch" to your quilting!  You can find her tutorial here.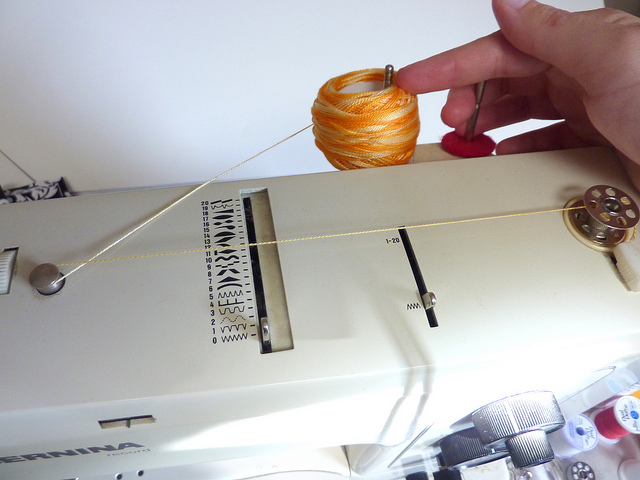 2.  Melissa at Happy Quilting is hosting the Star Surround Quilt Along and it's looking like one that will be hard to resist!  The quilt-a-long will include 5 different sizes for the star surround block giving you multiple layout options.  You can check out the full schedule here.
3.  Linen is pretty popular right now, and the Craftsy Blog has come up with some tips and tricks for quilting with linen.  You can get the scoop here.
4.  I love a good bumper sticker, and the Quilty Pleasures blog (from Quiltmaker) has come up with a list of The Best Bumper Stickers for Quilters!  Check it out here!
5.  While you're at the Quilty Pleasures blog, make sure to check out the Quiltmaker's Block Network!  This is a new feature offering video tutorials from Quiltmaker's 100 Blocks Magazine.  They give step-by-step instructions, perfect for new quilters, and some tips and tricks for any skill level.
6.  I really enjoy the patterns of Margot Languedoc (from The Pattern Basket) and she has just released a free pattern called Butterkissed.
It looks so sweet!  And so are her other patterns.  She has just released quite a few new ones that I can't wait to try.  I think Strawberry Social might be my favorite: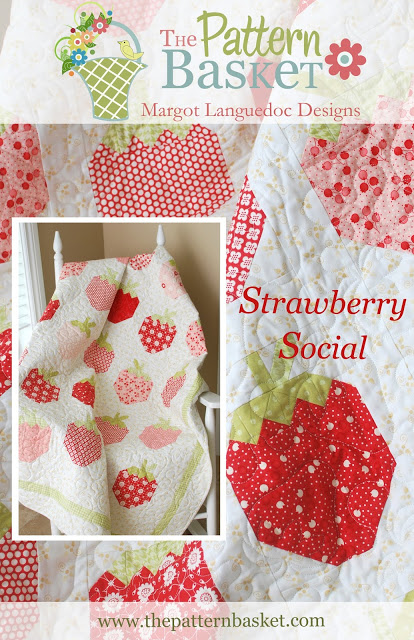 I'll be back with some snippets from my quilting retreat last weekend.  Enjoy the rest of your week!