Meanwhile, an Amish mini quilt
I know I promised a post today on using stencils for quilting.  The post is ready, but I'm waiting for verification of a few facts that I mention in the article.  In the meantime, I'm working on an Amish mini quilt tutorial.
I made this little quilt specifically for working with stencils.  It's a quick and easy project and I thought you might like to make one too!  I'm still working on the tutorial, but here's a preview of my Amish Mini Quilt.  It's 24″ square and you could make the top in an afternoon.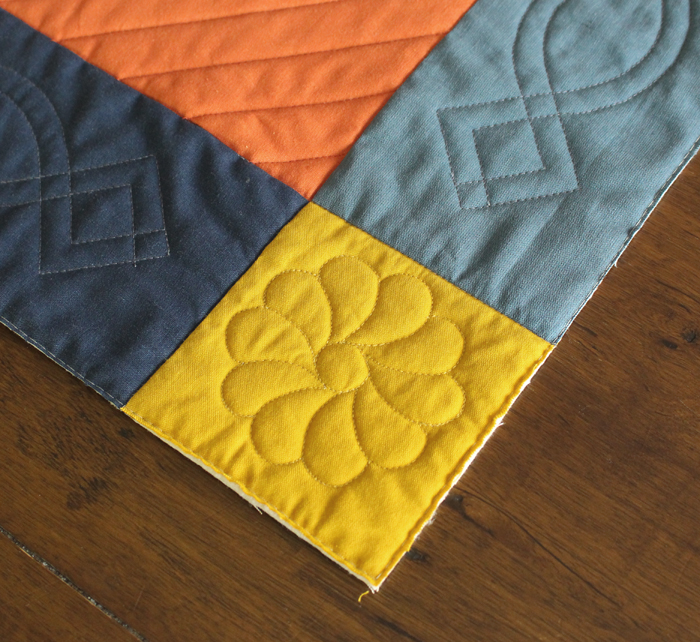 I used solid fabrics to show off the quilting better, and I went with a fall color palette.  Things got a little cuter and more holiday"ish" when I busted out a mini charm pack and fat eighths of Mistletoe Lane by Bunny Hill Designs for Moda.
And even cuter still with a little applique added to the corner triangles.  Isn't everything better with some applique (or is that just me?)
So that's what I'm working on for now.  I hope you're having an amazing weekend!
Save
Save